After almost three years of border closures, countries like Japan and China have finally reopened — and many Australians are heading there.
Searches for flights and travel insurance are currently soaring in Australia, according to data from Google. 
Here's where Australia is at with its international travel numbers.
We're at February 2019 levels
The latest data from the Australian Bureau of Statistics' (ABS) reveals that December 2022 travel activity is on par with February 2019.
"This was expected," CHOICE's money and travel manager Jodi Bird said. 
"During the first few lockdowns of 2020, there were reports that the airline industry and international travel would return to its 2019 state in 2024," Mr Bird said. 
"Possibly later this year or the next, we will start to get back to normal," he said. 
Expedia brands managing director Daniel Finch confirmed this. 
"We're expecting 2023 to be a huge year for international travel with consumer confidence at its highest in recent years," he said. 
How many went overseas for Christmas?
November saw 1,177,430 overseas departures from Australia, which was an increase of 162,610 trips when compared to October. 
While the ABS' data for December 2022 is provisional — meaning it hasn't had the full quality assurance methods applied — it reveals the largest monthly increase of the year.
Where are Australians travelling to?
The top international destinations, based on accommodation demand on Expedia.com.au, as of January 10, are:
1.

Bali, Indonesia

2.

Tokyo, Japan

3.

Singapore

4.

London, United Kingdom

5.

Fiji

6.

Phuket, Thailand

7.

Queenstown, New Zealand

8.

Los Angeles, United States

9.

Rome, Italy

10.

Bangkok, Thailand
"Throughout 2022, we saw surges in demand when countries like Bali and Japan relaxed border restrictions, showing that we were all eager to get back to exploring the world," Mr Finch said.
 "Australians are savvy travellers, so in 2023 we anticipate we'll see this trend continue as airlines add new flight routes and demand continues to increase."
What about domestic travel?
According to Webjet's data, these are the top domestic destinations from December 1 to January 15:
1.

Melbourne 

2.

Sydney 

3.

Brisbane 

4.

Gold Coast 

5.

Adelaide 

6.

Perth 

7.

Cairns 

8.

Hobart 

9.

Maroochydore 

10.

Canberra 
When it comes to domestic travel, Mr Finch says this data shows that Australians "continue to favour our world-famous coastline, with strong demand for the Gold Coast and Sunshine Coast in QLD and North Coast in NSW".
"We're also seeing demand for regional destinations like Launceston, Newcastle and the Hunter Valley, which are set to be top holiday spots in 2023," he said. 
What does this mean for airfares? 
It looks like ticket prices will increase.
Despite global flight capacity increasing during the past 12 months, airfares will continue to increase so long as demand remains high, according to aviation analytics firm Cirium.
Cirium reported that airfares to Europe are 21 per cent above pre-pandemic levels, with average return flights shifting from $1,743 to $2,109 (based on October 2019 and 2022).
Domestic airfares have also soared well above pre-pandemic levels, according to an Australian Competition and Consumer Commission's (ACCC) report last month.
Why are ticket prices going up? 
"Airfares have risen due to strong demand for travel and constrained supply as airlines have scaled back their schedules in response to high jet fuel costs and operational challenges," ACCC Commissioner Anna Brakey said.
The ACCC said the average revenue per passenger — an indication of average airfares across all fare types — was 27 per cent higher in October 2022 than it was in October 2019.
"We accept that the airlines are still experiencing some pandemic-related resource challenges," Ms Brakey said. 
"But the ACCC will be monitoring them closely to ensure they return capacity to the market in a timely manner to start easing pressure on airfares."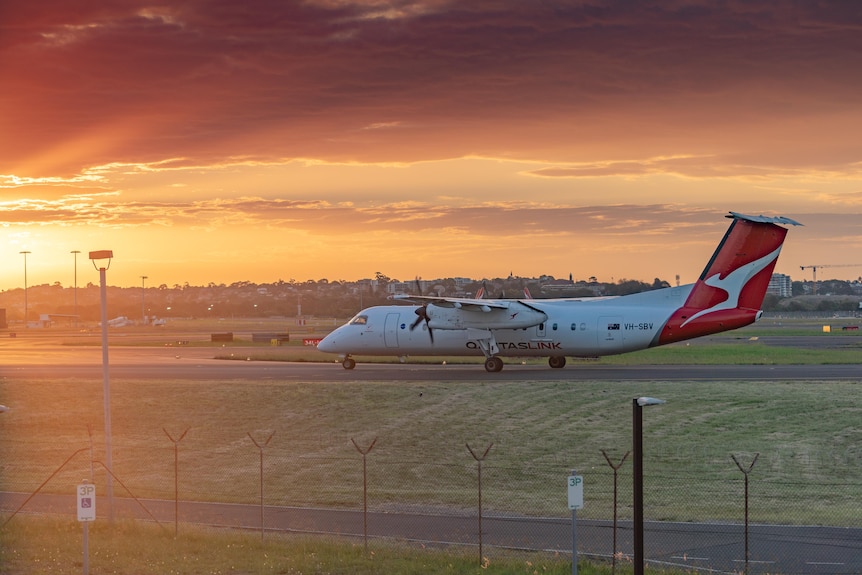 With rising cost of living still at the forefront of many Australians' attention right now, Mr Finch believes people will likely favour destinations closer to home.
"Some Australians will likely seek on-the-ground costs and a favourable exchange rate to minimise travel costs."
What destinations are Australians searching for?
Data from Google provided to ABC News revealed the top searched international destinations from January 1 are: 
1.

Thailand

2.

Japan

3.

India

4.

Bali

5.

Fiji

6.

Switzerland

7.

Europe

8.

Singapore

9.

Vanuatu

10.

Noumea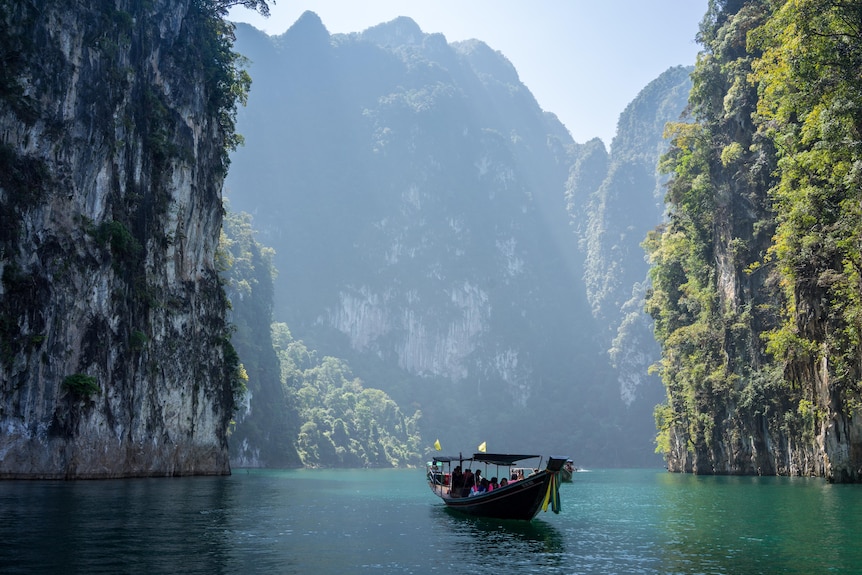 Search interest in international flights has been higher than interest in domestic flights in all states and territories except Western Australia and Tasmania this year.
Interestingly, Google also said that search interest in cruise ships is 90 per cent higher this year than it was in 2022.
It's been more than two and a half years since the cruise ship at the centre of one of Australia's largest coronavirus outbreaks — the Ruby Princess — docked in the region.
The Carnival Cruise liner was linked to 28 coronavirus deaths and more than 700 infections after thousands of passengers were allowed to disembark in Sydney. 
Just last October, a class action lawsuit began in the Federal Court in Sydney.