Last December, Michael Garcia started going to his local Dave & Buster's in Gaithersburg, Md., to play an arcade game called Pump It Up. Players move their bodies to the rhythm of the music as colored arrows light up on a platform beneath their feet. As the levels advance, the beats get faster and more complicated.
Before long, Garcia, 26, was hooked. He used to play the game for just an hour or two a week – but these days, he's just as likely to play all day. "Saturday, I stayed here for 8 hours," he says. "I even brought a packed lunch with me just so I could keep going."
Garcia says he started to see positive changes in his body. He was losing weight and feeling more fit than he'd been in a long time. But the thing was – when he played Pump It Up, he never felt like he was working out. Why was that?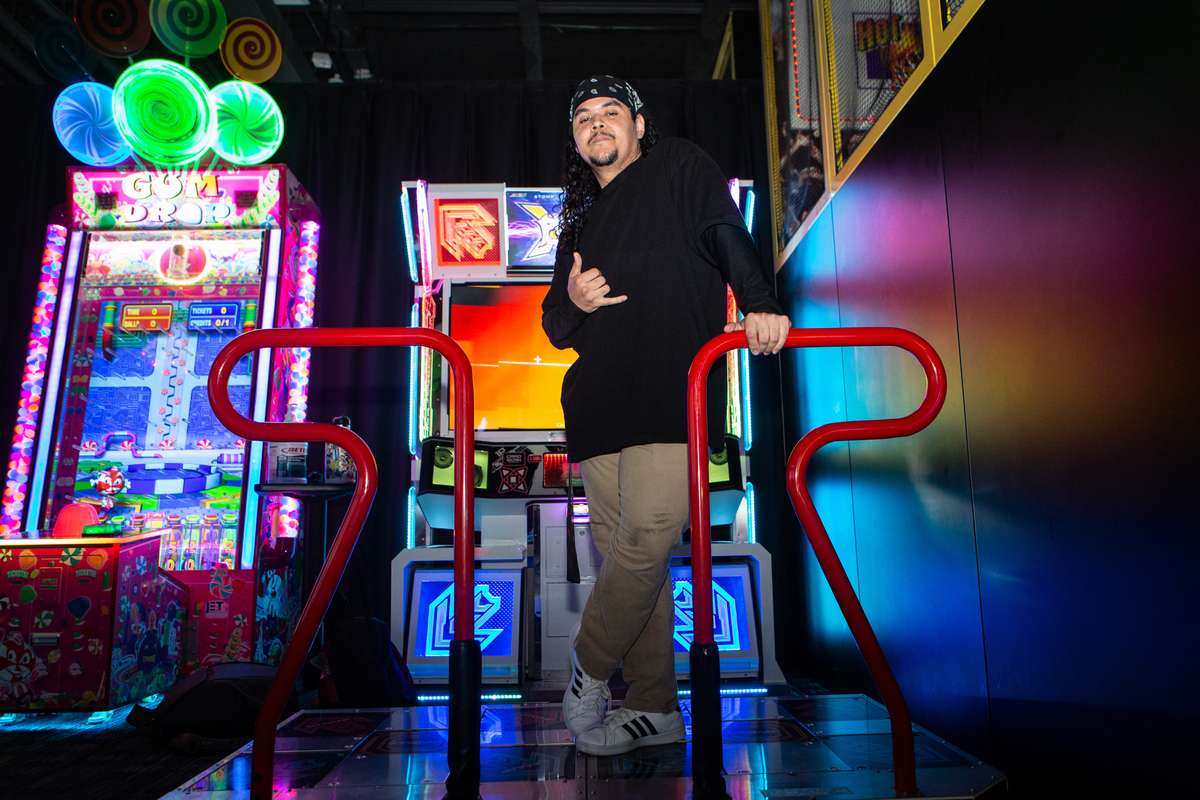 Turns out there's a whole field of research dedicated to this question: fitness gamification. It's about "trying to make things we want to do that are typically tedious and boring [like exercise] – and finding ways of making them fun," says Dr. Mitesh Patel, a researcher of this topic and head of the behavioral insights team at the health care group Ascension.
Games like Pump It Up are enjoyable, he says, because it takes things that make games addictive – points, levels and challenges, for example – and melds them with physical movement. This powerful combination motivates people to keep on playing … and exercising.
The good news is that we can take these techniques and apply them to our everyday fitness routines. Life Kit talks to Patel and Elizabeth Lyons, associate professor at the University of Texas Medical Branch who studies how gamification can motivate exercise in older women, about how to make exercise feel as fun as a video game.
1. Have an objective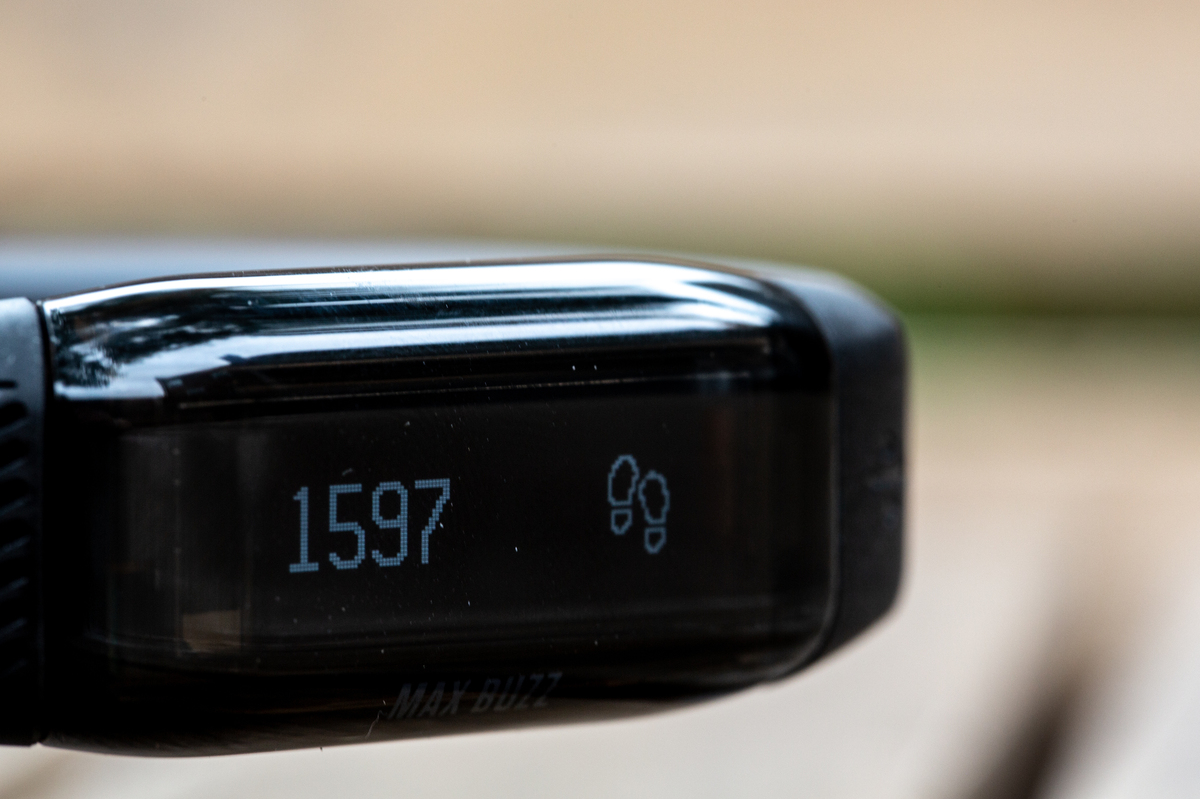 Photo Illustration by Becky Harlan/NPR
When you're playing a game, there's always an objective. It helps us focus on the task at hand and motivates us to keep playing until we win the game. Exercise should be no different, says Patel. Create a clear fitness goal. Aim to walk 10,000 steps a day, for example, or try to run a total of 6 miles every week.
But in order to see your progress and whether you've achieved your objective, it helps to track your physical activity, says Patel. That includes steps, heart rate and distance traveled, among other data. And there are plenty of digital tools that can help with this: wearable tech like the Fitbit or the Apple Watch, or smartphone apps that may come free with your device (like the Health app on the iPhone) or free to download such as Google Fit or Strava.
You can also ditch the high-tech methods and go old school, says Patel. If your goal is do something physically active at least 150 minutes a week, for example, you might just jot down how long you spent working out in a notebook.
2. Compete against others …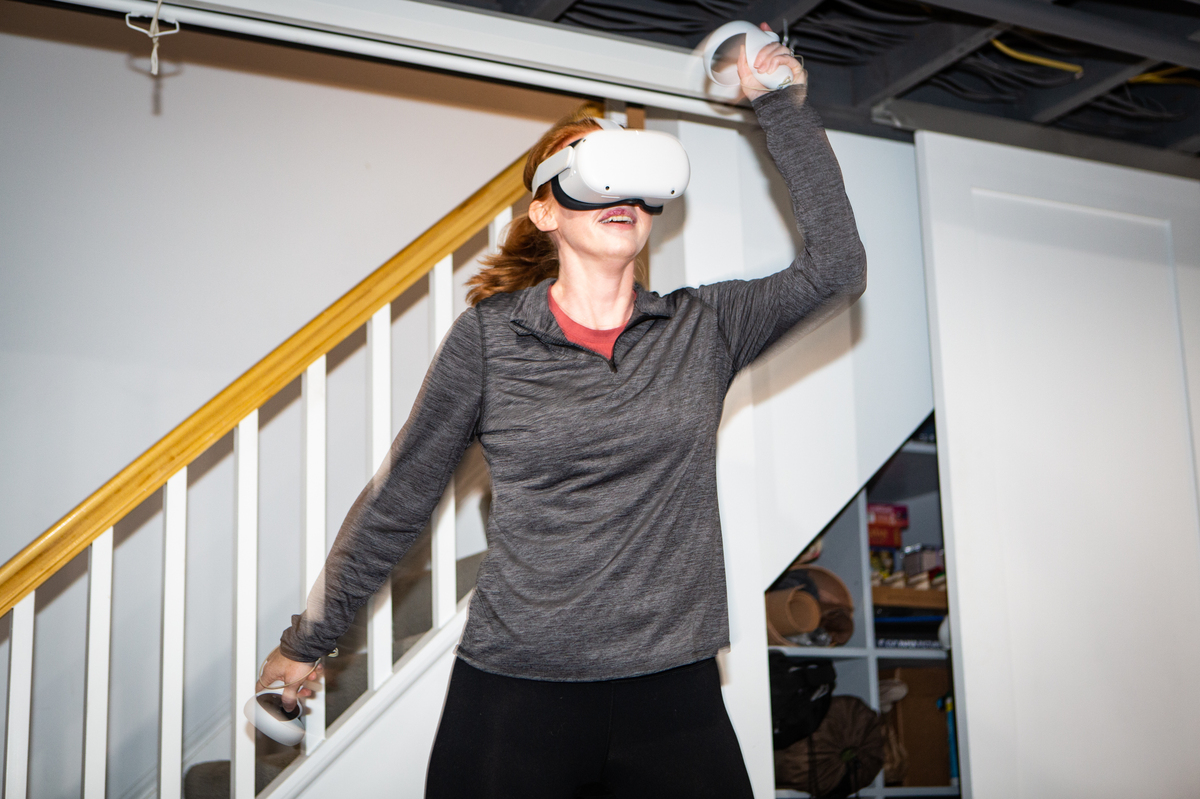 Photo Illustration by Becky Harlan/NPR
Research suggests that adding an element of competition to your exercise routine can actually help you work out … harder. In a study published in JAMA Internal Medicine in 2019, Patel and a team of researchers challenged 602 overweight and obese employees from a single company to participate in a step-tracking challenge. The group asked to compete against other employees ended up walking more steps than any other group in the study.
If you're seeking a similar motivation, look into fitness programs that encourage friendly competition. The app Zwift, for example, allows you race against others around a virtual world using your own bike and treadmill (with the purchase of sensors and other equipment to track data). And many companies offer wellness challenges for its employees through its health insurance providers. Cigna, for example, has a fitness app that connects employees together to compete against other teams.
And don't forget fitness video games! In addition to Pump It Up, you can also try Nintendo's Ring Fit Adventure, a game that combines role-playing game elements with fitness. Players battle enemies by jogging in place and pushing and pulling a ring-shaped controller to battle the game's enemies. The game tracks your scores and progression against your friends on a leaderboard.
If you have a virtual reality headset, you might try Supernatural, a boxing and meditation game, or Beat Saber, a game that requires you to use your arms to slice your way through musical notes. Play against a friend to get competitive.
3. … Or team up with them
In that same 2019 JAMA study, the researchers found that collaboration – getting a group to work together toward a common goal — was also an effective way to increase physical activity. Another subset of participants was asked to divvy up into teams of three. Each day, one member of the group was randomly selected to represent the entire team with their individual step count of the day. This approach encouraged each member of the group to try to meet the day's step goal. No one wanted to let their team members down.
You can try to recreate this dynamic by working toward an exercise goal with other people, particularly those who you have a close relationship to, says Patel. They can help you "hold yourself accountable in a way you might not do with a stranger," he says. And you'll be less inclined to break your workout commitments if someone you like is counting on you to help them reach their own fitness goals. So grab a close friend or family member and bring them to the gym with you — there's a reason why the "gym buddy" exists.
4. Add an element of whimsy
Elizabeth Lyons of the University of Texas Medical Branch says some people love video games because there's a lot of unpredictability and surprise.
Lyons tries to mimic these characteristics in her own fitness game designs. As part of her research, she created a Facebook page to help motivate older women in Galveston, Texas, to go for daily walks. To keep the participants on their toes, she posts fun challenges on the page. For example, she asks the women to take a photo of something on their walk that looks like a book cover — or mark off as many different kinds of trees as possible from a checklist she shares in advance. In response, the participants share photos and comments to the Facebook post with updates of what they've discovered along their walks.
"A lot of the things we've been trying to do with [the] challenges is bring back a sense of childlike wonder," she says – kind of like what you get when you're exploring a video game world for the first time.
You can recreate this sense of whimsy in your own exercises, says Lyons. Take photos of at least 5 different flowers on your neighborhood walk. Ride your bike from one friend's house to another. Beat your personal record to the peak of a trail run.
And remember, says Lyons — every moment of playful engagement — active or not — is a victory. If exercise, even for a few minutes, makes you feel "slightly happy or fulfilled or adds some kind of meaning to your life, that's great."
The audio portion of this episode was produced by Audrey Nguyen with engineering support from Stu Rushfield. The digital story was edited by Malaka Gharib. We'd love to hear from you. Leave us a voicemail at 202-216-9823, or email us at LifeKit@npr.org.
Listen to Life Kit on Apple Podcasts and Spotify, or sign up for our newsletter.