ATLANTA – Joan Jett may not care about her reputation, but many companies live and die on how their brands are perceived in the marketplace.
Axios and the Harris Poll teamed up again this year for the Axios Harris Poll 100, which ranks the 100 most visible brands and their reputation.
For the poll, more than 16,000 Americans were surveyed between March 13 and 28. Respondents were asked to give their opinion on the top two companies with the best reputation and the worst two companies. Any sub-brands are compiled with their parent companies.
The respondents then are asked to rate the 100 "most visible" companies to help create the company's "reputational quotient" score.
There are six Atlanta-based companies on this year's list with two being listed as "good", three listed as "very good" and one "excellent". There were no "fair", "poor", or "very poor" companies from Atlanta.
Here is a look at the "Good" companies:
No. 69 – Arby's
Plymouth, Minnesota, Arby's restaurant with a hiring sign in the window and paying up to 15 dollars an hour. (Photo by: Michael Siluk/UCG/Universal Images Group via Getty Images)
Born in Ohio, but migrating its world headquarters to Sandy Springs, America's second-largest sandwich chain boasts more than 3,400 location in seven countries. The franchise is known for its roast beef sandwiches and its slogan "We have the meats!" In 2018, the company began serving Coca-Cola, another Atlanta-based company on this list, at the locations. They currently are listed in the "good" group.
No. 58 – Delta Air Lines
The second-largest airlines in the world is based out of the world's busiest airport in Atlanta. The legacy carrier also operates eight other hubs in seven states. Founded in Macon, Georgia originally as a crop-dusting company more than 98 years ago, Delta has grown into an internationally recognized brand. The airline missed the "very good" category by less than a tenth of a point.
Here are the "Very Good" companies:
No. 49 – Coca-Cola Co.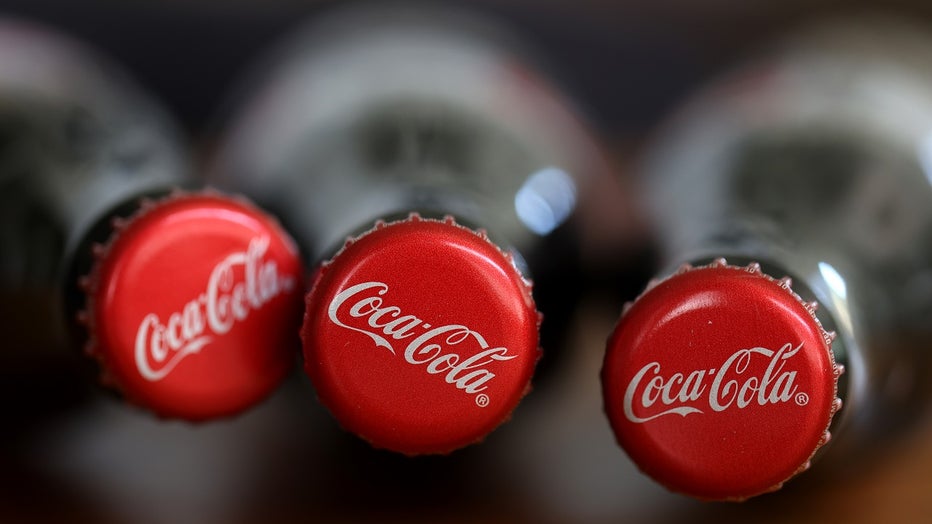 In this photo illustration, bottles of Coca Cola are displayed on April 24, 2023 in San Anselmo, California. Coca-Cola reported first-quarter earnings that beat analyst expectations with revenues of $10.96 billion compared to the expected $10.8 billi
May 8, 1886 is a date that forever changed Atlanta and the soft drink industry. That was the first time Coke was served at Jacobs' Pharmacy. Now, the brand reached more than 300 counties with nearly two million Cokes being served a day. Folks must have gotten over the "Beverly" because it moved up nine places from 2022's survey.
No. 25 – The Home Depot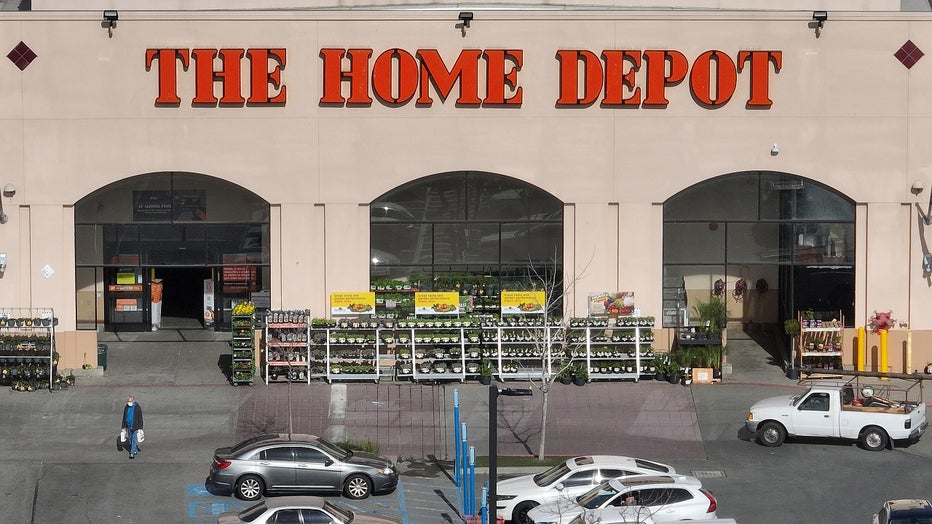 In an aerial view, a sign is seen posted on the exterior of a Home Depot store on February 21, 2023 in El Cerrito, California. Home improvement retailer Home Depot announced plans to spend an estimated $1 billion to raise pay and benefits for hourly
Founded more than 45 years ago by Bernard Marcus, Arthur Blank, Ron Brill, Pat Farrah, and Ken Langone, the home improvement store has boomed into more than 2,300 locations in North America. Despite falling seven spots from last year's survey, the Marietta-based company still falls in the "Very Good" rating. 
No. 14 – UPS
"What can brown do for you?" Well, the Sandy Springs-based company can ship a package like nobody's business. The United Parcel Service was founded in 1907 as the American Messenger Company specializing in telegraphs. It since has transformed into an international juggernaut. The company shipped its headquarters to Georgia in 1994 and has been there ever since.
Here is the "Excellent" company:
No. 5 – Chick-fil-A
Is it any surprised the highest ranking company from Atlanta on this list is the self-proclaimed inventor of the "chicken sandwich"? Chick-fil-A's history is as long as the lines at the drive-through lanes, but this will be as quick as the wait. The Atlanta-based company is the only fast-food franchise in the "Excellent" and one would have to skip down past the "Very Good" rankings to find its closest competing brand at No. 64. Despite the original location in Greenbriar Mall closing, there doesn't appear any end to the growth of the company, now with nearly 3,000 locations in North America, and all closed on Sundays.
To find the full rankings, click here.