Demi Elder owns 16 Telfar bags. The 31-year-old from Crown Heights, Brooklyn, tries to catch every drop from the brand, which has been name-checked in Beyoncé lyrics and seen on everyone from Lil Nas X to Alexandria Ocasio-Cortez.
"I love that it's Black-owned, unisex, thoroughly inclusive, and meant for all genders," she says.
The brand's rectangular shopping bags are particularly popular, made in 38 hues and three sizes that range in price from $150 to $257; new colors sell out in seconds.
On Monday, shortly after noon, Elder added to her collection. Instead of bags, she hit the website for its latest clothing drop, and found simple black T-shirts emblazoned with the brand's logo for $50, cropped crew-necks for $65, and "gown-length basketball tops" at $150 each. The majority of items had sold out within the hour.
Elder left Telfar.net feeling content, bagging a pair of heather gray sweatpants for the wholesale price of $80. That was about $240 less than the full price of the pants, because Elder was shopping Telfar's "live pricing" experiment.
The brand let customers determine the cost of 29 new pieces of sportswear by listing them at wholesale prices at noon on Monday. (Wholesale can cost over 50% less than what shoppers would normally pay on the brand's website.) As customers shopped, the wholesale price went up in small increments until the stock sold out. The more people who added a piece to their cart, the more likely shoppers would get it at a discount. For instance: the sweatpants Elder purchased would have cost $320 full price. The price set by customer demand would become the "forever price" for all restocks of that item going forward.
By early Monday afternoon, most of the stock had sold out. Anyone who missed the opportunity can come back next week: new items will drop every week through 24 April.
As Babak Radboy, creative director of Telfar, told Fast Company, the brand's stunt reveals just how arbitrary some of the costs in fashion can be. Radboy and Telfar Clemens, the brand founder, came up with the idea while they were designing a hoodie and "realized the brand could charge $100 or $600 for it".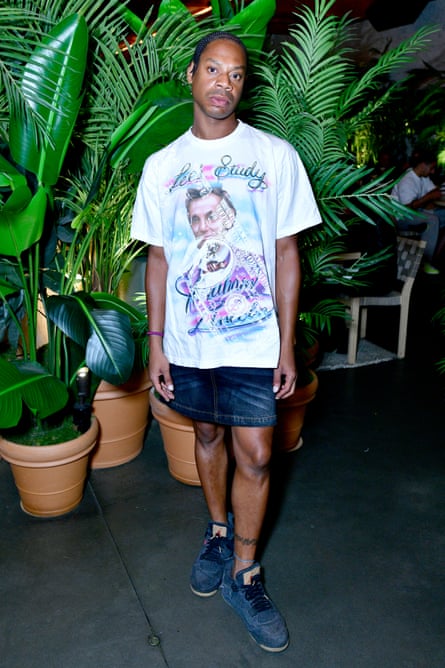 "If we charge $600 for the hoodie, then only one class of person would buy it – the person who can afford it," Radboy told the publication. So they came up with a pricing model to help keep items affordable and accessible to the widest swath of customers. "Many brands use price as a barrier to entry," Clemens said. "I never wanted that for my brand." In a way, the new pricing model exposes just how much the traditional fashion system marks up clothing.
This, obviously, goes against decades of fashion world logic that in-demand things need to cost lots of money. "Most brands use the popularity of a product to increase prices and test the limit of client loyalty," said Louis Pisano, a fashion reporter for Nylon France. "But those brands are not Telfar. When Telfar lowers the prices of popular items, it doesn't have the same negative effect and drop in brand perception as it would for other buzzy names."
Rachel Tashjian, the fashion news director at Harper's Bazaar, said that Radboy once told her that he and Clemens set out to make "an avant-garde Fashion Nova". Most couture houses would not dare to compare themselves to a fast fashion empire, and that's part of Telfar's appeal.
"Dynamic pricing is just cool, and a rare genuine swipe at capitalism in fashion, to create a system in which the bestselling items in a collection are the most affordable," Tashjian said.
Andrea Bossi, a writer at Fashionista, believes the drop is another way for the brand to hype up its fanbase, which sees itself less as customers and more as a community. "I wonder if this model is an ode or a love letter to their fans. Even though the brand is about accessibility, you can't always drop $200 for a bag."
Balancing couture and being community-oriented can be difficult. When Telfar's buzzy faux leather Circle bag was released last year, online critics spoke out against its $567 price tag, saying the accessory went against the brand's original ethos. But others defended Telfar, including the editor Shelton Boyd-Griffith, who wrote: "The conversation around Telfar's Circle bag price point is loaded because it poses the dangerous misconception that Black luxury brands can't grow and scale."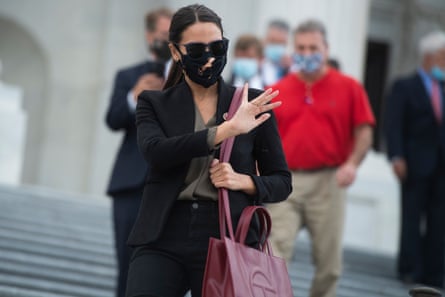 There are some logistical reasons it makes sense for Telfar to let customers set their own prices. The model will help the brand collect data about what pieces customers want the most. "This will give us information about how much of each product we should order in the future," Radboy told Fast Company. "And the larger the order, the cheaper it costs to manufacture."
Since starting his eponymous line in 2005, Clemens has always dismissed the idea that high fashion was synonymous with expensive products. Clemens, born in Queens to Liberian immigrant parents, embraces working class references in his design. He's created uniforms for White Castle employees and held fashion week events at Rainbow Shops, an inexpensive retail chain. Fans often point to the brand's motto as its guiding light, when it comes to inclusion: "It's not for you, it's for everyone."