Ken Jeong loves to make people laugh, but perhaps not the way Denver Nuggets fans did toward him on Thursday night during Game 1 of the NBA Finals. 
"The Hangover" and "Community" star was seen courtside for the Nuggets-Miami Heat contest, and when a timeout was called on the floor, Jeong made his way to half court to attempt a couple shots with a sold-out crowd watching him. 
Jeong looked determined when he grabbed the ball and squatted down at half court, but the shots were not pretty. 
CLICK HERE FOR MORE SPORTS COVERAGE ON FOXNEWS.COM
Both of his attempts did not reach the hoop, while the crowd chuckled through the quick performance before the timeout came to an end.
Even the Nuggets' mascot, "Rocky the Mountain Lion," was trying to help Jeong, motioning to throw it backwards. 
JIMMY BUTLER'S NBA FINALS MINDSET IS WRITTEN ON HIS SHIRT AHEAD OF GAME 1
It worked out for Rocky when he launched a half court shot in that manner and swished it before Jeong got his tries. 
Nuggets fans would have really been jeering Jeong if he was rooting for the Heat, but he was all for the Nuggets, as he got the royal treatment from the franchise.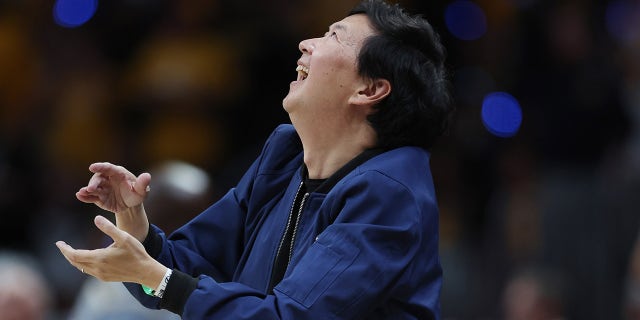 He appeared on their social media page before the game, giving his words of encouragement to the franchise in its first ever Finals game. Half court shots and courtside seats to a Nuggets' 104-93 victory was the perfect experience for the actor. 
However, next time he heads to Ball Arena, or any arena for that matter, he should stick to the sidelines instead of trying some more wild shots.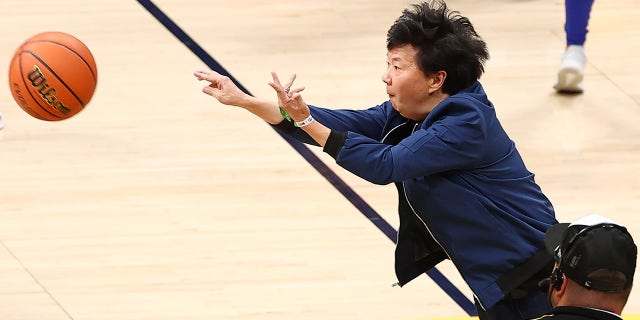 CLICK HERE TO GET THE FOX NEWS APP
Maybe he just has to listen to the mascot after all.