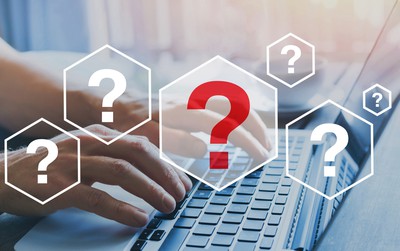 Ever since the advent of online gambling, players have shared a concern that the games might be rigged in one way or another, making them risky to play.
The reasons for such concerns are quite obvious, as "rigging" online games would be quite easy should the operators, game developers, and regulators choose to do so.
Over the years, we have indeed seen quite a few examples of operators going rogue and defrauding players in many ways, with rigged games and gameplay systems being a big part of it.
However, it was always unregulated and illegal online casino sites that would engage in such activities, and even the most unregulated sites did nothing to defraud their players.
In fact, even quite a few unregulated or partially regulated online casinos out there ensure player security these days, as this is the only way they can make sure players keep coming back and playing on their platforms.
Security at US Online Casinos
Real money online casinos in the USA, in particular, go above and beyond to ensure player security and safety and that everything is on the up and up.
In each state that allows online gambling, a state gambling regulator oversees the casinos and other online gambling sites and ensures that they are not rigged or biased.
Since US online casinos are all run by US companies, these companies must run their operations according to the terms of their licenses, or else they risk losing their licenses or paying massive fees.
What is even more, it is not only the casinos that are subject to gaming licenses, but the game developers as well, as they too must make sure all their games meet the standards of the gaming commissions.
This means every game available at any regulated online casino must use a real random number generator (RNG), offer an advertised RTP percentage, and provide every player with an equal chance of every possible outcome.
All of this is mandated and enforced by gaming commissions and agencies, which are run by different states and whose only task is to guarantee player safety and enforce safe business practices within the gaming industry.
Regulations and Licenses
Each state that offers regulated online gambling has a regulatory body that oversees all online gambling within that state. States like New Jersey, Pennsylvania, Nevada, Michigan, and West Virginia all fall into this category, and their state regulators oversee the operation of all online gambling operators within that state.
Before an online casino can be approved for a gaming license by the state gambling commission, they must prove that they can adhere to all the required standards and safety regulations.
Once a license is approved, the operator is regularly overseen by the commission, ensuring that all standards are met, that players are always treated 100% fairly, and that all games are random and safe to play.
Random Number Generators in Online Casinos
All online games at legal US casinos are developed by software development studios that hold gaming licenses from the same state regulators that regulate the casinos themselves.
These software companies must create games based on state-of-the-art random number generators (RNGs), ensuring totally random outcomes of every spin or hand of the casino game.
When playing these casino games, every spin you play will be completely random and unrelated to any previous or future spins that either you or any other player has played.
Using RNGs ensures that the RTP percentage advertised for each game is true in the long term.
One thing to remember is that there is a lot of variance involved with casino games, which is why games can seem "rigged" while you are just playing through an unlucky stretch of spins.

Our #1 Rated Online Casino in the US
100% deposit bonus up to $600!
Get $100 in free funds after wagering $1
Great variety of gaming options
Quality player rewards program
#1 Rated online casino in the US by pokerfuse.com
Claim Signup Offer
Please play responsibly. If you or someone you know has a gambling problem and wants help, call 1-800 GAMBLER.
Online Casinos Are Not Rigged
Despite the fears and concerns many players share, regulated US online casinos are safe to play at and not rigged in any way.
In fact, the games found in online casino lobbies are just as random and safe to play as those found in live casinos in places like Las Vegas or Atlantic City.
In the USA, online casinos are run by the same corporations as live casinos across the country, and the government agencies in charge of licensing and regulation ensure that all games are fair and secure across both.
In fact, security and randomness are among the top reasons you should always play at regulated online casinos, as these are the only sites that can guarantee your safety and ensure that you are never being tricked or defrauded.
Want to make sure you're playing at a safe and regulated casino? Pick one from our list of the Best Online Casinos in the US and put your mind at ease.