Aryna Sabalenka, who is from Belarus, skipped her post-match press conference after defeating Kamilla Rakhimova in the third round of the French Open on Friday, citing her "mental health and well-being." 
Sabalenka, the world's No. 2 player, faced questions on Wednesday on whether she would denounce the war in Ukraine, as well as her relationship with Belarus president Alexander Lukashenko.
Sabalenka responded with "I've got no comments to you," to both questions, according to ESPN.  
TENNIS STAR IGA SWIATEK SAYS TAYLOR SWIFT HELPED HER LEARN ENGLISH, WORK THROUGH LIFE: 'I DIDN'T FEEL ALONE'
On Friday, Sabalenka spoke with a small pool of reporters instead of the usual post-match presser. 
"After my match, I spoke with the media like I normally do," Sabalenka said in a transcript provided to the media. "I know they still expect some questions that are more about the politics and not so much about my tennis. For many months now I have answered these questions at tournaments and been very clear in my feelings and my thoughts. These questions do not bother me after my matches.
"I know that I have to provide answers to the media on things not related to my tennis or my matches, but on Wednesday I did not feel safe in (the) press conference. I should be able to feel safe when I do interviews with the journalists after my matches. For my own mental health and well-being, I have decided to take myself out of this situation today, and the tournament has supported me in this decision.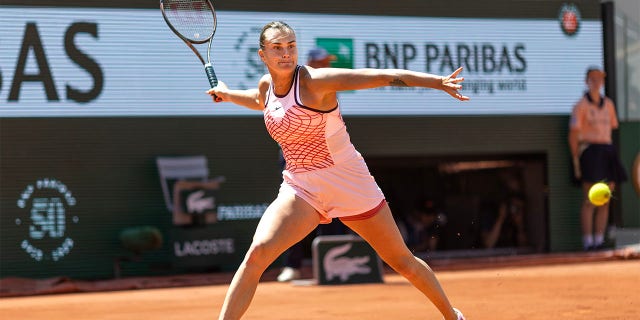 "It hasn't been an easy few days, and now my focus is (to) continue to play well here in Paris."
CLICK HERE FOR MORE SPORTS COVERAGE ON FOXNEWS.COM
A French tennis federation spokesperson told Reuters that Sabalenka would not be fined and her attendance at other press conferences would be up to her. 
Sabalenka defeated Marta Kostyuk of Ukraine in the first round of the French Open, and Kostyuk refused to shake hands at the net following the match. 
Sabalenka was asked about her stance on the war in Ukraine after both her first- and second-round victories.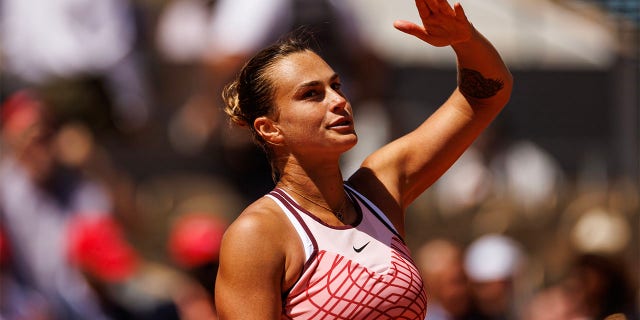 CLICK HERE TO GET THE FOX NEWS APP
"Nobody in this world, Russian athletes or Belarusian athletes, support the war. Nobody. How can we support the war? Nobody — normal people — will never support it. Why (do) we have to go loud and say that things? This is like: 'One plus one (is) two.' Of course we don't support war," Sabalenka said Sunday. "If it could affect anyhow the war, if it could, like, stop it, we would do it. But unfortunately, it's not in our hands."
Sabalenka's victory on Friday moves her to the Round of 16 at the French Open for the first time in her career. 
The Associated Press contributed to this report.