Estimated read time: 4-5
minutes
SALT LAKE CITY — Californian Laura Aguilera had no intention of stopping into the Zions Bank Eagle Emporium as she wandered through downtown Salt Lake City, but a pair of angel wings drew her attention.
No, the wings weren't part of a heavenly vision but part of a costume Lavarro Greer dons to promote his business, Heaven's Best Flavored Butter. His wings rustle a bit as he welcomes passersby with a smile and his brand's catchphrase: "Made by cows, hand-packed by angels."
Greer's business is one of two dozen Black-owned businesses participating in the Utah Black Chamber's Main Street Marketplace, which is open from 10 a.m. to 6 p.m. Fridays and Saturdays through April 8 at 102 S. Main. Although Aguilera was initially drawn in by Greer's angel wings, the market as a whole also left an impact.
"I've never seen anything like this," she said. "I think it's such an awesome thing to have a space for Black businesses and Black entrepreneurs."
Greer has shared his homemade butters — ranging from pumpkin pie to habanero pineapple — with family and friends for years. He started his business, however, after moving to Salt Lake City to help with COVID-19 relief efforts. He said the exposure from participating in the marketplace has been great for business.
"A lot of people didn't know that there were so many up-and-coming or prosperous African American businesses in Utah until this point," he said. "I think it's important that the Black experience be recognized so that people get a feel for the culture of African Americans. A lot of people don't have African American friends or haven't visited African American businesses, so they get an opportunity to see that not only do we run prospective and prosperous businesses but that we love Utah and we love the residents."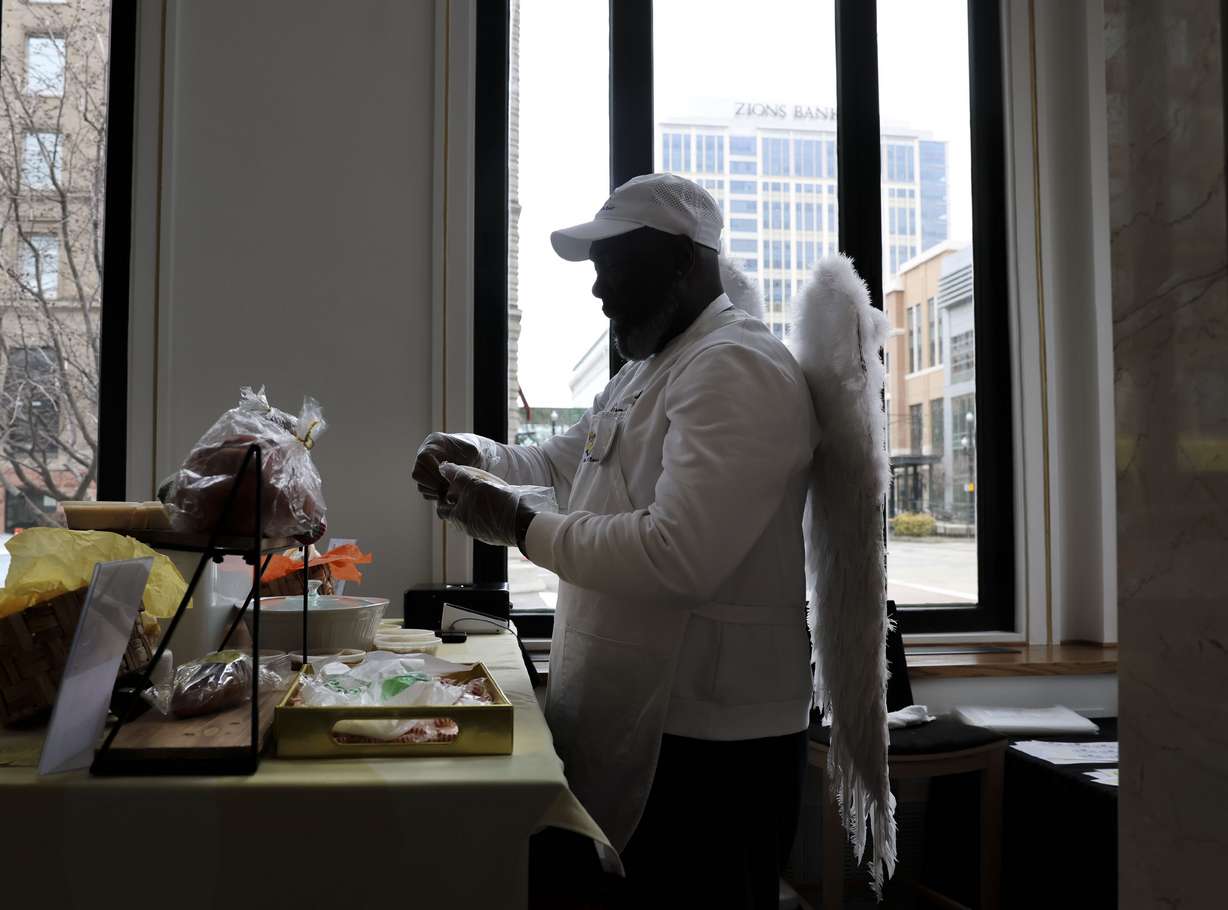 Marj Desius, founder and CEO of Blooming Biz & Mind, agreed that Black businesses in Utah need more exposure. Her business consulting agency focuses on minority- and women-owned brands.
"One of the biggest struggles of Black businesses is you feel like you're not seen. … Black businesses in Utah just want to be seen and want to be seen for their expertise," she said. "When we have these kind of events, we don't want just Black people to come in; we want everybody to come in. We want you to see like, 'Hey, hello, we exist. Can you use us, can you respect us and respect our expertise and the effort we put together to create something and be part of the community and make the community a better place?'"
Photographer Tabarri Hamilton, who recently started doing photography full-time, agreed that it can be hard for Black businesses to break through the noise. He added having resources like the marketplace through the Black Chamber has been crucial as he navigates growing a business and being a single father.
"Having it be called the Black Chamber, there's a lot of people who get offended by it, but it's to help. We're such a small fraction here in Utah," he said. "We have great products and great things to offer, too, so it's huge. For me, how I look at it is to get more eyes on our products."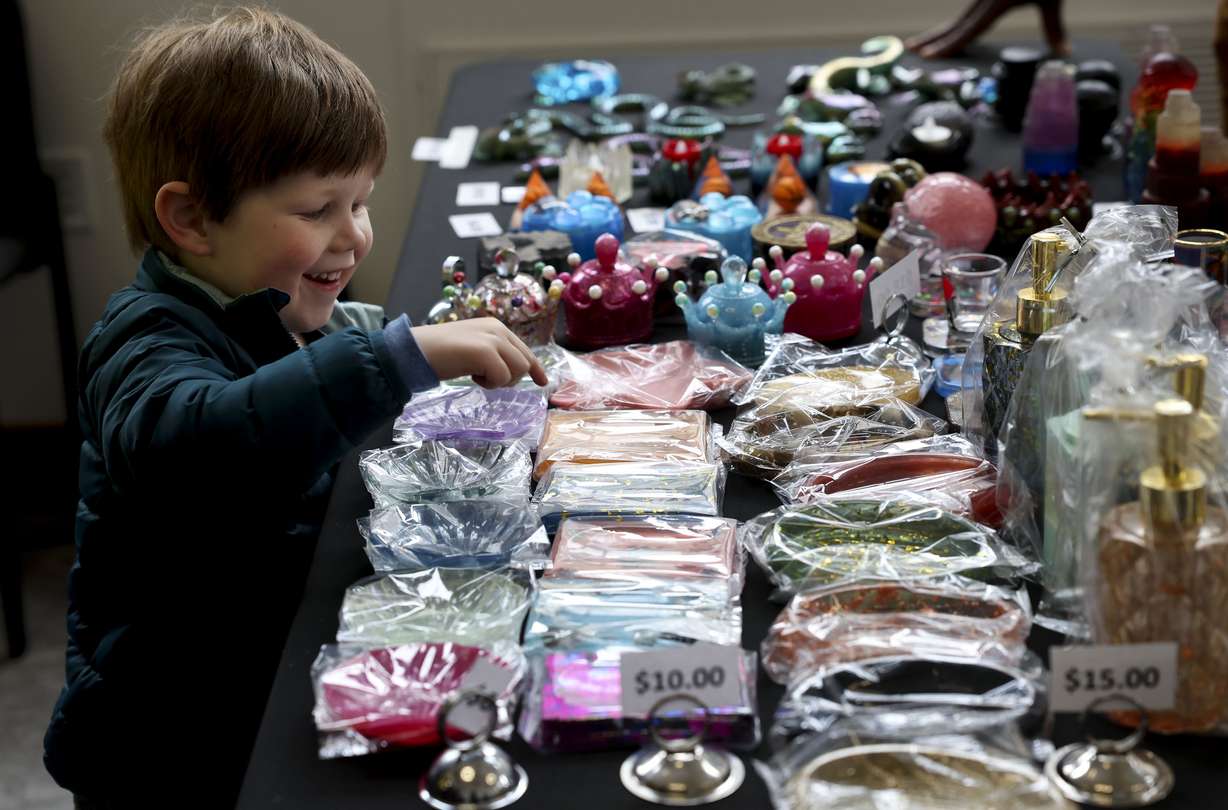 For 21-year-old Daejon Young, the marketplace has been a revenue-boosting opportunity for his clothing brand, Ysa Amani.
"It's kind of crazy because I started my business a couple of months ago and I'm selling in the middle of downtown," he said. "The traffic we get on Saturdays is unbelievable. I made $400 in one day. For my brand I make sales online and stuff, but I've never made $400 one day. I think that's awesome."
Ebony Fayne, owner of health and wellness company Karicka Soul, said the marketplace has allowed her to make connections with other business owners.
"We've turned into a family," she said. "Sometimes being Black in Utah, you'll meet people, they'll stay for a little while and they'll go — which at first I saw it as kind of negative because it's like I love people, I get attached to people. … This has changed my perspective on that and I've been able to embrace every opportunity to meet and be within the community."
×
Photos
Related stories
Most recent Multicultural Utah stories
More stories you may be interested in