MADISON, Ill. — Chase Elliott denied retaliating against Denny Hamlin on purpose.
That statement didn't pass the eye test, but sometimes that statement would be enough to keep NASCAR from issuing a penalty.
But with all the data every team — and the broadcast networks — have on every car, NASCAR giving the benefit of the doubt has largely disappeared.
Hamlin didn't even wait until the Charlotte race was over Monday to start posting the steering, throttle and braking data from the Elliott car to show that hooking him in the right rear was done with intent.
Looking for more NASCAR content? Sign up for the FOX Sports NASCAR Newsletter with Bob Pockrass! 
All the teams and NASCAR have that data, but Hamlin was going to show "the receipts" of why he felt the way he did in advocating for a one-race suspension for Elliott.
Less than 24 hours after the incident, NASCAR informed Elliott he would be suspended for the race Sunday at Gateway. 
"When the eye test and the data match, it's usually kind of easy," Hamlin said. "They use it to monitor restarts and everything like that."
Most drivers in reacting to the suspension understood that with the data out there, NASCAR will use it. Drivers varied on how much NASCAR should rely on the data.
"Things happen really fast," said Charlotte race winner Ryan Blaney. "You don't know the emotions of somebody. You don't know if — and I'm not saying this was the situation — something was broken or it was a genuine mistake.
"I don't think you can heavily rely on data. You can maybe look at that, but then you'll have to look at the situation, you have to watch videos of it — I think there are a lot more things going on."
Blaney weighs in on Elliott
Ryan Blaney discusses data, how much it should be used in making decisions, and how drivers might use it to lobby for punishments.
In past decades, drivers would get the benefit of the doubt. Now with the data, the benefit of the doubt gets much weaker.
"I brought data up when Joey Logano wrecked me in 2017 and they didn't give two s—-," Kyle Busch said about a Las Vegas incident. "It's just a matter of I guess enough drivers have probably kind of done that where they were like, 'OK, we should probably take a look at this and figure it out.'
"So I think that's fine. That's good."
Kevin Harvick also said he felt data could have shown that Elliott should have been penalized for impeding him in trying to get to the leader at Bristol a couple of years ago.
"They learned at Bristol that they needed to use the data," Harvick said. "Since Bristol and understanding everything that happened there and saying they didn't understand the data at that particular point, they've done a good job of trying to use the data.
"It's there. It's a free opinion to be able to look at that. You have to use the data."
Data use for penalties?
Kevin Harvick indicated it's better for NASCAR to use data to help determine penalties.
While fans don't have access on their own to all the steering and throttle and braking data for every team simultaneously, teams and broadcasters have the ability to show it. And because of that, the integrity of the sport relies on NASCAR using it, Brad Keselowski indicated.
Keselowski compared it to other sports now using instant replay after years of fans being able to see the replays but officials not being able to use them.
"You see in other sports that if fans have access to a tool that shows something, they expect the officiating to align with that," Keselowski said. 
"We've seen that in baseball and football where they have replays and officials didn't have that and the officials wouldn't even watch the replays and that created a disconnect between the fans and the officiating that wasn't healthy."
Blaney doesn't want to see drivers pleading their cases with just data.
"It's definitely something I'm sure everyone is going to be, … 'Look at what this guy did to me. There's his data. He was wide-open. He never lifted. He turned right or turned left,'" Blaney said. "I don't think you need to get too into this.
"Honestly, you know when you get wrecked. The data side is out there for the whole world to see, and it's a good tool to use if you want to try to get someone in trouble. It's almost like tattle-tailing to the principal to be honest with you."
In this case, the principal pretty much knew what happened. And they suspended their most popular driver. It was the same penalty issued to Bubba Wallace last year when he made a similar move in wrecking Kyle Larson.
"It would be difficult to have a conversation with Denny [Hamlin] or Bubba or someone else and say, 'Hey, it was not OK for Bubba to do it and it's OK for Chase to do it,'" NASCAR President Steve Phelps said.
"We hate it but it's a call we needed to make."
Thinking Out Loud
NASCAR granted a waiver to Chase Elliott to remain playoff eligible despite missing the race Sunday because of a suspension for egregious retaliation against Denny Hamlin six days earlier.
There is some thought to give the penalty more of an impact, maybe a driver shouldn't get a waiver — and therefore be ineligible for the playoffs.
Hamlin understands Elliott ban
Denny Hamlin feels the one-race suspension to Chase Elliott was appropriate and said the two have talked about the incident.
That might be the next step if drivers continue to right-rear-hook others. But at the moment, taking away a driver's playoff eligibility for a less-than-a-second lack of judgment seems a little too severe.
If NASCAR wanted to dock playoff points or maybe even suspend the driver for the first playoff race (therefore making it more difficult to get out of the first round), that might be a good next step.
But for most behavioral penalties, taking away a chance at a championship just seems too much — not just to the driver, but to the team's potential relationships with sponsors as well.
In The News
—Chase Briscoe said the massive penalty NASCAR issued to his team was justified as NASCAR found a counterfeit duct in Briscoe's Stewart-Haas Racing car after Charlotte. NASCAR docked Briscoe 120 regular-season points and 25 playoff points while fining crew chief John Klausmeier $250,000 and suspending Klausmeier for six races. SHR performance director Mike Bugarewicz is the interim crew chief for Briscoe. 
—Corey Heim, who leads the truck series standings, missed the race Saturday at WWTR Gateway with an illness but retained the point lead. NASCAR granted a waiver for Heim to remain playoff eligible, and with not another truck race until June 23 at Nashville Superspeedway, he should be ready to return. 
Social Spotlight
Stat of the Day
Kyle Busch now has 63 career victories — his victory Sunday at Gateway was his ninth from starting on the pole.
They Said It
"We've had three wins obviously, which is great. But we've also had some of the dismal days as well. We've had peaks and valleys so far this year." —Kyle Busch on his first season at Richard Childress Racing.
Bob Pockrass covers NASCAR for FOX Sports. He has spent decades covering motorsports, including the past 30 Daytona 500s, with stints at ESPN, Sporting News, NASCAR Scene magazine and The (Daytona Beach) News-Journal. Follow him on Twitter @bobpockrass, and sign up for the FOX Sports NASCAR Newsletter with Bob Pockrass.
Top NASCAR stories from FOX Sports:
FOLLOW
Follow your favorites to personalize your FOX Sports experience
---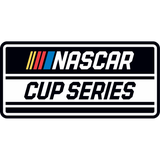 Get more from NASCAR Cup Series Follow your favorites to get information about games, news and more
---