FOX Sports college football analyst RJ Young described it as "one of the greatest comeback wins" he's ever witnessed.
Trailing 31-7 early in the second quarter, Cole Kelley's 2017 Arkansas football team looked like it was heading for a historic defeat at the hands of the Ole Miss Rebels. After scoring on their opening drive, the Razorbacks failed to get anything going on the offensive side of the football, while the defense couldn't slow down an Ole Miss rushing attack that accounted for four touchdowns on the team's first five possessions.
Kelley, who joined Young this week on his podcast, "The Number One College Football Show with RJ Young," remembers that moment like it was yesterday, detailing his emotions and mindset during that game, which in return has helped guide him to where he is today.
"I remember thinking to myself, 'What are we gonna do, quit?' That's not in my DNA," Kelley said when asked to think back to and reflect on that moment. "We just kept at it, had a few good plays, some turnovers, and then a lot of good things happened."
The Razorbacks went on to complete a stunning 38-37 comeback victory, which serves as a reminder to Kelley that anything is possible in the sport of football.
Memphis Showboats QB Cole Kelley on his journey to the USFL
Join FOX Sports' RJ Young as Memphis QB Cole Kelley shares his inspiring football journey to the USFL.
"That's how football goes," Kelley said. "There are a lot of ups and downs, but you just gotta keep working, stay focused and keep grinding. Good things will start to happen."
That mentality has helped guide Kelley throughout his current football journey, which now includes the role of starting quarterback for the USFL's Memphis Showboats. After getting off to a miserable 0-3 start this season, the Showboats have won five straight and currently sit in second place in the South Division, in position to grab a spot in the playoffs.
Kelley has been exceptional during his team's recent surge. He ranks among the top six in the USFL in both passing yards and touchdowns, while also adding 92 rushing yards and two scores on the ground.
The Showboats QB is not one to boast about his own personal success, immediately giving credit to his teammates, and the team's play on the defensive side of the ball.
[2023 USFL playoff picture through Week 8]
"We're playing really good complementary football, but what goes into that is the closeness of the team," Kelley said. "Our defense has been playing lights out and making my job real easy."
The Showboats defense leads the USFL in both sacks (20) and interceptions (11) through eight weeks of the season. The unit has not allowed an opposing team to score more than 20 points throughout the current five-game winning streak.
In addition to outstanding play on the defensive side of the ball, Kelley was also extremely complimentary of the Showboats' fans and the support they have shown for both him and the team.
"We've had the most fans of any stadium I've been to in the USFL, by far, and that makes it exciting," Kelley said. "It gives you that extra boost that you need. I can't say enough about it. 
"They love their sports, and they love their Showboats over here."
Kelley and the Showboats will look to make it six wins in a row when they host the New Orleans Breakers on Saturday at 3 p.m. ET.
---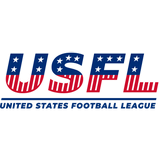 Get more from United States Football League Follow your favorites to get information about games, news and more
---