Creating a slice of tennis history, Tatjana style | Tennis News – Times of India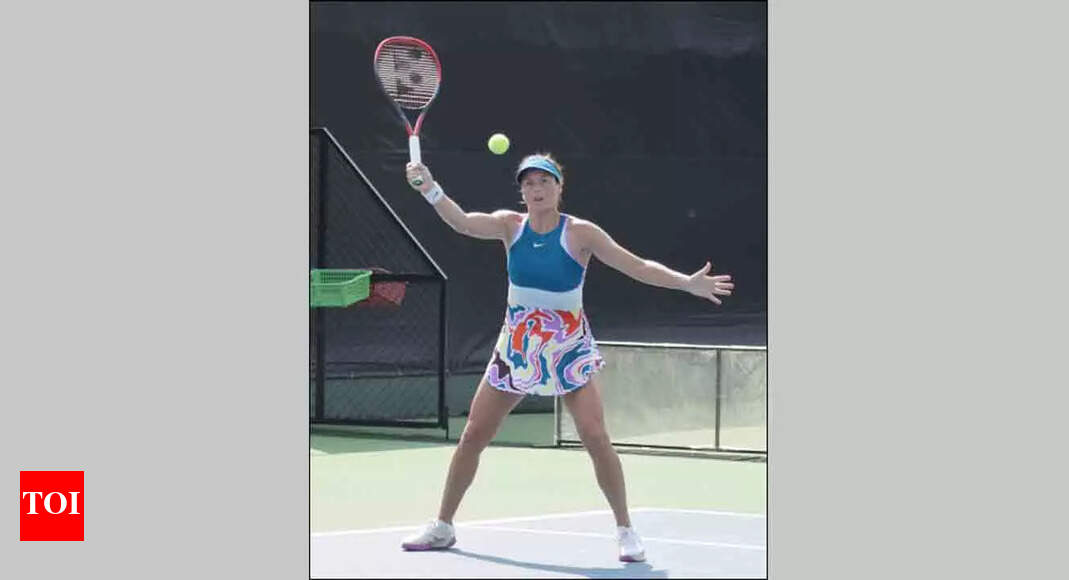 PUNE: Being a mother of two means Tatjana Maria has to juggle between tennis, her fitness workout and a variety of house-hold chores throughout the day.
"It's pretty busy today. I mean, this morning, we did school already," the 35-year-old US-based German declared cheerfully.
"Charlotte (nine-year-old), she's going to online school in Florida, so we did school this morning, one and a half hours. I did with her a little bit of fitness one and a half hours for sure. And then I have my match.
"And after we go back, we will do a little bit of fitness because she loves to do fitness now. So I go with her to the gym again. And then we have to finish the school days."
The World No. 71, in Pune to compete in the $40,000 ITF NECC Deccan women's tennis event, won the singles title after beating Uzbekistan's Nigina Abduraimova 6-1, 6-1 in the final on Saturday.
Maria, who took a break from the game in 2013 when she became pregnant, has been creating a bit of tennis history of her own, becoming the first mother of two to reach a Grand Slam semifinal at Wimbledon last year.
Amazingly, she said her game has become much better since marriage and credited her husband, Frenchman Charles Edouard Maria, a tennis coach by profession, for her success.
"Yes. I think since I got my kids, my tennis has gotten much, much better. Maybe it's also because of my husband, I don't know," she said.
"I mean, he's our coach, of me and my daughter (Charlotte). He's doing an amazing job.
"When I met him, when I was pregnant with Charlotte, we changed my two handed backhand to one-handed backhand. I really trust him 100%. And that makes me so confident on the tennis court."
The idea behind changing to single-handed backhand was that, since she relied on her world-famous slice more, the double-handed backhand was getting "blocked".
"Yeah, he said, I would have a nice one-handed backhand and it would work when I needed. And I still have my slides if it doesn't work.
"I was pregnant and I was out for almost one year. So it was a perfect time to do it."
The slice, of course, is her weapon. To quote one of the players who lost to her this week, "Maria's slice is like nothing that I have seen. I practised with my coach, but in the match her slice was totally different. The ball just drops dead."
To put faith in an aspect of the game that nobody else bothered to develop must have been a challenge and at once a bold decision. For Maria, she wouldn't have any other way.
"I don't know. When I was little, I already started to play slices. I started to feel that my opponents didn't like it. So I kept going," she said.
"So yeah, it was always a part of my game. The younger (players) don't (play against) so many people like me with my slice. So, it's good for me, because it still hurts (the opponents) a lot."
The inspiration to keep at it though came from that queen of tennis for most Indian fans.
"When you are young, you start to think, 'oh, I don't have the same game as the others'. The good part was that we had Steffi Graf," Maria said.
"And Steffi played a lot of slices also, So it was helping me a lot, keeping my game style. I mean, I was hurting the other players. So I really knew that I had to keep going, it doesn't matter what people say."
Of course, over time she has added variations by developing a strong serve and forehand, which help her get more tactical with going to the net. It goes without saying that her husband had refined the shot further, making it one of the most potent weapons on the women's tour.