Tennis Channel's decision to require an additional subscription in order to view the first-round clash between Caroline Garcia and Wang Xiyu at the 2023 French Open has received backlash from tennis journalists Ben Rothenberg and Lindsay Gibbs.
On Monday, May 29, home favorite Garcia defeated Wang 7-6(4), 4-6, 6-4 in a hard-fought battle lasting two hours and 38 minutes. She has now advanced to the second round of the claycourt Major for the ninth consecutive time in her career.
As the clash was poised enticingly in a tight third set, Lindsay Gibbs took to social media and inquired about the lack of coverage for the match.
"Does anyone know why both tennis channel and peacock are showing the alcaraz rout and i can't seem to find garcia in a tight third set? am i missing something?," Gibbs tweeted.
Gibbs later revealed that viewers in the US were required to pay a hefty $116 subscription fee for Tennis Channel Plus in order to watch fifth seed Caroline Garcia's match.
"So, the answer is, if you want to watch the No. 5 seed, a Frenchwoman, in a 3rd set, you have to pay $116 — no monthly option — for Tennis Channel Plus, despite the fact that you probably already pay extra for Tennis Channel, and 2 networks are showing RG on TV right now. FUN," she commented.
Ben Rothenberg also chimed in and raised concerns about the detrimental impact of the "incredibly steep" subscription price for Tennis Channel Plus, stating that it was leading to a decline in viewership for the sport.
"Tennis loses out on viewers and coverage during a major because of how incredibly steep the Tennis Channel Plus price tag is," Rothenberg tweeted.
Caroline Garcia to take on Anna Blinkova in French Open 2R clash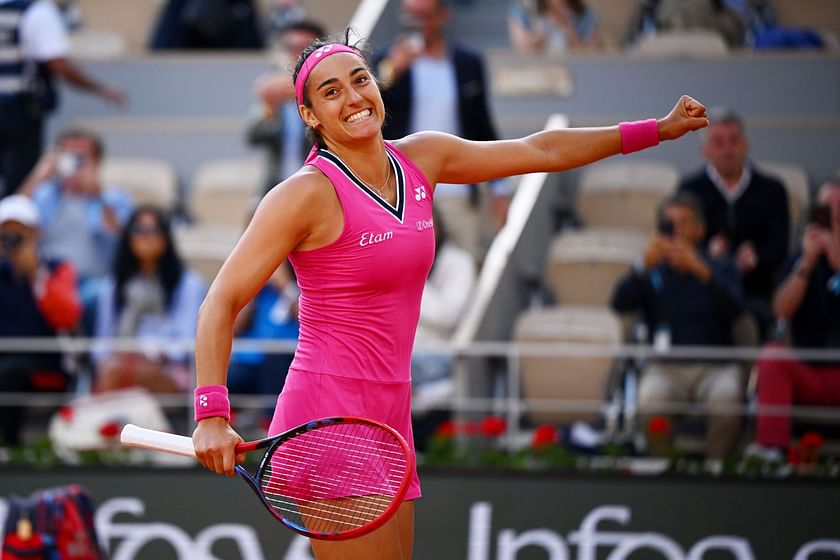 Caroline Garcia expressed satisfaction with her calm and positive attitude during her win over Wang Xiyu. She also acknowledged the "incredible atmosphere" created by the supportive home crowd.
"I'm very happy, very happy about my attitude. I was calm. I was positive. This was something I wasn't really good at in the recent past. I seized these opportunities here and there. It was an incredible atmosphere," Garcia said in her post-match interview.
Garcia will be up against Anna Blinkova, who defeated Ysaline Bonaventure 6-2, 6-0 in the first round of the French Open on Wednesday, May 31.
The pair have split their two previous meetings on tour. Blinkova, however, won their most recent encounter in the second round of the 2019 French Open, with the scoreline reading 1-6, 6-4, 6-4.