Michelle Rodriguez aims to work with rebels in this industry, and she's also a true rebel herself. Over the years, Rodriguez has solidified herself as an undeniable force in Hollywood both on screen and behind the scenes via her determination to fight for herself and for the characters she plays. That right there is the definition of an ideal Collider Ladies Night guest. A personal bucket list guest, in fact.
Rodriguez carved out the time for an appearance on the show in celebration of her newest release, Dungeons and Dragons: Honor Among Thieves. Rodriguez plays Holga Kilgore in the movie, a barbarian who's been exiled by her tribe and now lives and steals alongside Chris Pine's Edgin Darvis. In an effort to pull off an epic heist and snag a lost relic, Holga and Edgin form a party of unlikely heroes and embark on a journey filled with creatures, spells, delightful cameos, and an especially chilling Red Wizard (Daisy Head).
While paving the way to Dungeons and Dragons on Collider Ladies Night, Rodriguez brought us all the way back to what sparked her love of movies.
"I decided I wanted to be in the movie industry because I'm fascinated by movies. I used to go to my friend's house all the time and watch her VCR tapes, and most of the VCR tapes that she had there were B-movies, but I just was in love with the idea of telling stories on the screen. And I fell in love with it so much so that I tried doing the school thing and it didn't really work out for me, so I just took my GED and my brother told me about Backstage the newspaper. I started looking at Backstage, then I started doing background work. So I did background work for about two years and then my brother was like, 'You better start pitching in and get a life or I'm gonna kick you out of the house because you're an adult now!' [Laughs]"
Rodriguez did give the "get-a-life thing" a go, but when that didn't quite pan out and she couldn't shake the itch to make movies, she set her sights back on breaking into the industry, and that's when a film that'd change everything came along — Karyn Kusama's feature directorial debut, 2000's Girlfight. Here's what happened after Rodriguez beat out about 250 other actors for the role of Diana Guzman at an open casting call:
"I trained for her for about a month because I had no experience. I was like, 'I never graduated high school, but I could beat up most of the girls in this room.' [Laughs] That was my attitude, and give me an opportunity and I'll try. She gave me acting lessons and decided to take a chance on me. It was Karyn Kusama, and it was her first movie at NYU. It was her thesis and it took her six years to make Girl Fight because they wanted the boy to win at the end, and she held her ground and said, 'I won't take your money unless you let me make this movie the way that I wrote it.' And she had wrote it because I believe it was Lucia Riker who had a Golden Gloves fight against a boy and she won. And all the men producers were like, 'The girl could never win. Why would I want to make a movie about a girl winning against a guy? What is this?' Took her six years to make it, can you believe it? And she decided to trust me, a little knucklehead from Jersey City with no education. I was like, 'Alright! I'll take it on.' It was a challenge. I took about a month's worth of acting classes so I wouldn't bite my lower lip during scenes because I used to get nervous. And that was it. From there everything kind of flowed. Next thing you know, I haven't stopped working since."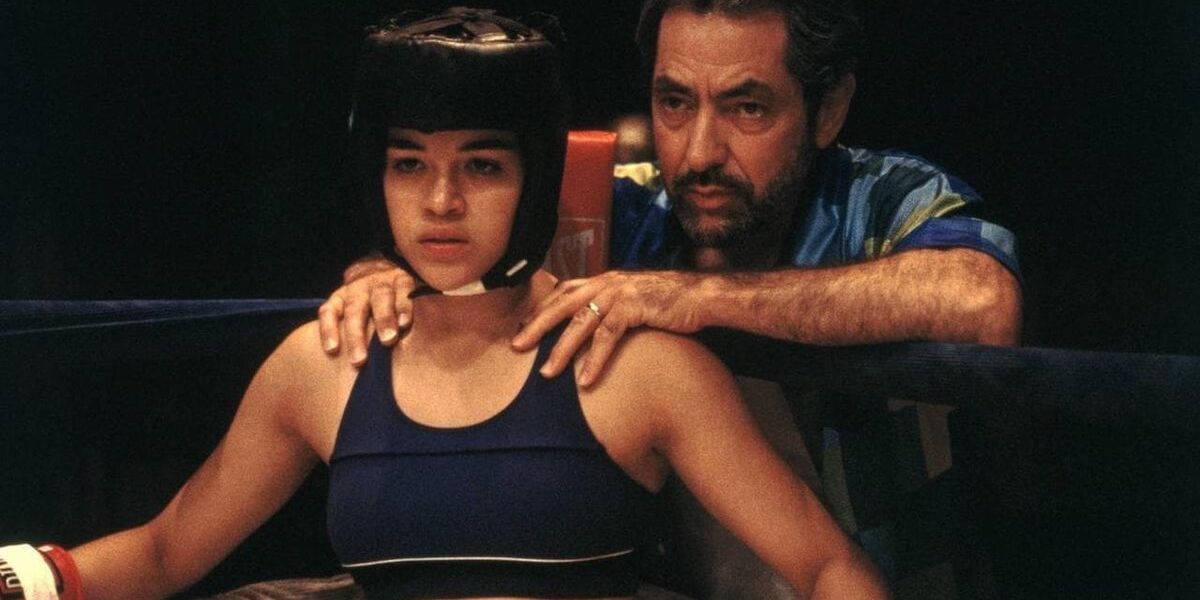 Not only did the work keep coming from there, but Rodriguez took a cue from Kusama and made a point of always advocating for herself and for the characters she played. When asked for the advice she'd give rising stars looking to do the same for themselves, Rodriguez admitted, "I'm probably not the best person to talk to because I pissed off a lot of people on the way up." However, she did go on to pinpoint an invaluable piece of advice — figuring out where to draw the line on certain matters and sticking to it. Here's how she put it:
"My line in the sand is very clear. There's a line for self respect, there's a line of this is what I wouldn't do in front of millions of people around the world on purpose. [Laughs] You know what I mean? And if you try to cross that line with me, perhaps trying to get me to play a slut in front of millions of people around the world, won't happen. Try to get me to be the loser girlfriend who has a cheating boyfriend and cries over him an entire film, not gonna happen. Be the girl who's a stripper or a drug dealer because Latinos are thrown into that box all the time. I'm like, not gonna happen. Girl who uses her Cleopatra power or her sex to get everywhere that she's gonna go, not gonna happen. So as long as you don't break any of those rules with me, I'm easy to work with. I'm very down to earth and super collaborative."
Given how challenging it can be to build a career as an actor in Hollywood, Rodriguez did recognize the temptation one might feel to cross personal lines but also noted that those choices will only circle back to make things difficult later on. She explained:
"The minute that anybody tries to force any of those things on me, I'm like, I don't mind going back to Jersey City to my old life because those are the lines that I would never cross. But most people want it so bad, they're willing to sacrifice certain things along the way, and I'll tell you, just from my little experience of 20-some-odd years in this business, the minute you cross one line, the rest are gonna fall like dominoes. So you got to hold your fort and be willing to die in the name of that line. You got to literally be willing to give it all up. If you're not willing to give it all up in the name of your lines, your ethics, your morals, whatever it is, then you're gonna sacrifice some things that might bite you in the ass later."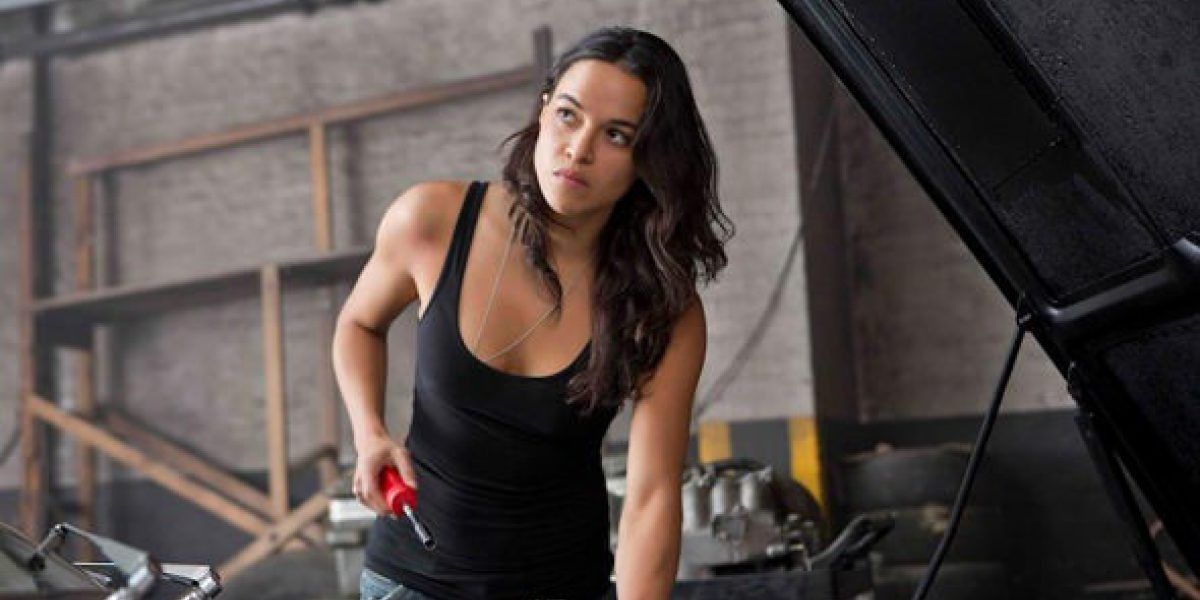 Not only has respecting those boundaries paid off big time for Rodriguez, but now she finds herself in excellent company as the industry evolves and features more and more women as powerhouse characters in action films.
"Before it was like my only means of acquiring freedom was doing action movies, you know? And I always felt like, why do I have to act like a man to gain any freedom in this business and not be the girlfriend? It was really, really hard. I was alone pretty much because I was the tomboy girl who did all the action movies, and now you see a lot more feminine women who [you] really wouldn't necessarily think of punching someone in the face in a kick ass action film. I feel really happy about where we are today. I got to say, in the beginning, you know, 2001, 2002, 2003, it was rough out here for women who wanted to be free, independent and speak their mind, and I feel that that had changed so much in the last 20 years, and I'm super proud of where the industry has come."
Rodriguez also took a moment to highlight some of the incredible directorial forces who contributed to helping her make an indelible mark on cinema. After kicking off her career with Kusama, Rodriguez went on to work with legends like James Cameron on Avatar, Robert Rodriguez on the Machete films and Alita: Battle Angel, and Steve McQueen on 2018's Widows, just to name a few. All very different storytellers, but they do have one shared quality that Rodriguez values; they're rebels. Here's how Rodriguez put it when it comes to Cameron:
"Each and every one of them is a rebel in their own way. If you look at Jim Cameron, he's always getting snubbed by the Oscars, but he's a monster. He's an engineer. He's the kind of guy that sees things that nobody else does. You look at his body of work, his movies, he is able to speak a language of communication to millions of people around the world in a language that they understand, but he'll take that commercial program and flip it on its head to use it for good. The messages that he's trying to give are messages that are common goodness to humanity. They're ethical questions about how we live life and he poses philosophical questions that nobody else is really doing."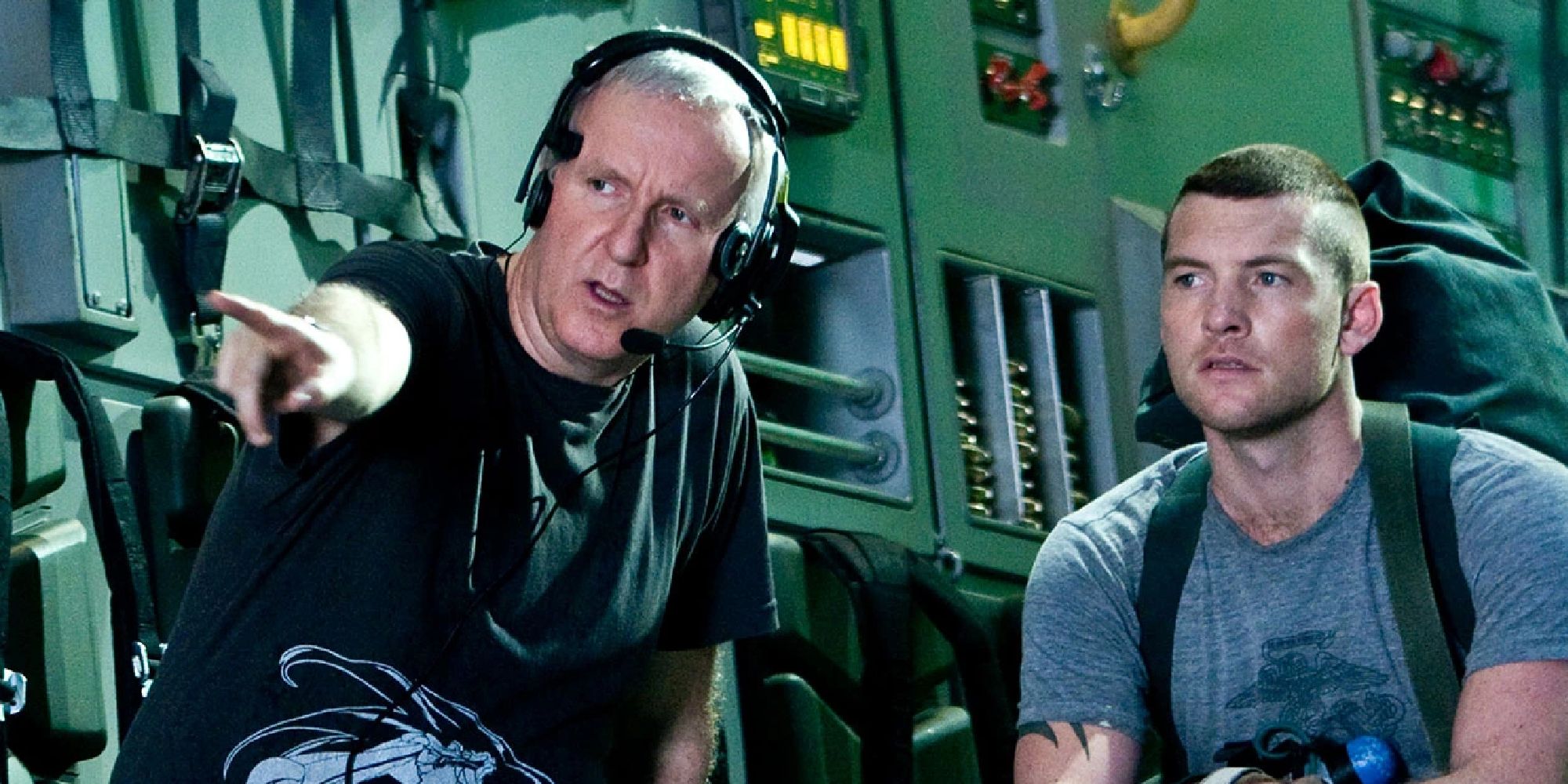 Rodriguez even took a moment to loop in her longtime Fast and Furious co-star, Vin Diesel.
"Look at look Vin! Vin's my best friend. Me and Vin we did to Hollywood what hip hop did to the music industry. And we came with a truth that we were like, how could these other people not see this truth? And we fought for it movie after movie after movie after movie, and now people get it. They're like, 'Oh, they were fighting for something that was important,' obviously, because they're connecting to people from around the world who get it. And so it's like that. And I get on with people like that because there's a big heart there. If you look at all of them, they all have a big heart. You can see a big heart in Robert, you can see a big heart Jim, you can see a big heart in McQueen. It's like rebellious big-hearted people."
How about Dungeons and Dragons: Honor Among Thieves writers and directors John Francis Daley and Jonathan Goldstein? Would Rodriguez classify them as rebels as well?
"There's something about that script that said to me, I care. I'm not just taking a brand that's been free advertising for 40 years and making a blockbuster out of it. That is second to story. That is second to writing the best adventure we could possibly create and see how the world receives it as an intention. And when people think like that, they're already rebels to me. Because, for the most part, I think people reverse engineer things, thinking about the end goal of doing a tentpole and like, 'Look at this! It's popular around the world because it came out in Stranger Things, and look at how it's tracking, look at how the board games sold during COVID.' People look at the numbers and they think in numbers, and it's like, no, these are humans in a room using their imagination with these dragons and druids and all of this amazing world full of creatures that have been created over the course of almost 50 years. We need to give this respect, and I think that with John and Jonathan, they come from that. They come from the experience of playing the game, of being excited and seeing the enthusiasm in a room as everybody's laughing, giggling or falling on the floor with laughter and surprise because the adventure didn't go the way that they planned it to go. They understand the process, and understanding the process is what I saw in the script, and a love and respect for the entire legacy of Dungeons and Dragons. That makes them rebels because that means that they see the heart of something, the core of what keeps something alive, the core that gives energy and life to something, and that is rare."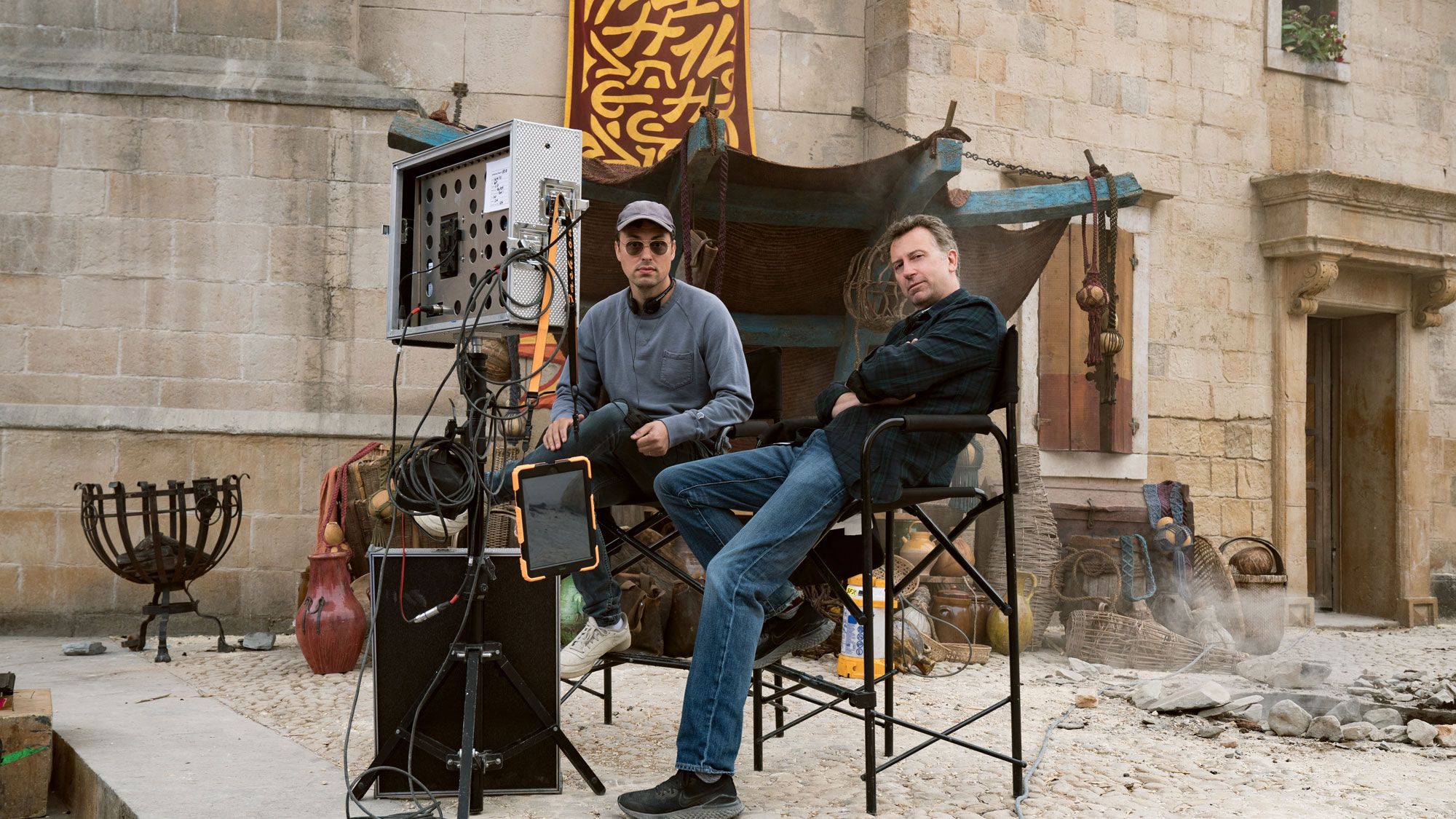 Eager to hear even more from Rodriguez on her journey in Hollywood thus far? You can find just that in her episode of Collider Ladies Night at the top of this article or in the uncut version of the interview in podcast form below.
And of course, be sure to catch Rodriguez as Holga in Dungeons and Dragons: Honor Among Thieves playing in theaters nationwide right now!