A pair of retired U.S. Navy SEALs-turned-businessmen are on a mission to bring back American exceptionalism before it becomes a society of mediocrity while honoring fallen service members. 
Michael Sarraille and Andy Stumpf are retired U.S. Navy SEALs who co-founded Legacy Expeditions, a unique group that puts Americans outside their mental and physical comfort zones with challenging adventures to honor fallen Marines, soldiers, sailors, and airmen who gave their lives defending the nation.
"We raise a lot of money for great veteran nonprofits," Sarraille told Fox News Digital. 
Along the way, Sarraille and Stumpf strive to be known as more than simply retired Navy SEALs, even if that's the pinnacle for most Americans. 
WE'RE EX-SEALS WHO KNOW ALL AMERICANS NEED TO DO HARD THINGS AND CHALLENGE OURSELVES TO RESTORE OUR NATION
"Most people who go into the SEAL community consider that occupation to be the apex of what they're going to do in their life. But let's say you join the military, you're 18 years old like I did… military retirement in the U.S. is 20 years and a wakeup call. So, if you join at 18, you do 20 years, you're 38 years old. You have so much of your life in front of you," Stumpf told Fox News Digital. "I want to make a f—–g difference."
Legacy Expeditions is certainly making a difference, as it "partners with the Special Operations Warrior Foundation and Folds of Honor, nonprofits that provide financial support to help the children of fallen Special Operations soldiers and first responders get an education." The group has raised nearly $500,000 toward its $7 million goal and both Sarraille and Stumpf prefer to focus on reaching the target than reminiscing about the past. 
"I'm incredibly proud of what I was able to accomplish [as a SEAL], but I'm already past it by a decade. I don't want to be 50 talking about what I did in the early 2000s," Stumpf said. "What I find is by focusing on what we used to do, it robs you of what you still are capable of doing in the future, and that doesn't diminish what people think of it. You just have to remember it is an occupation. It's not who you are. It's what you did."
Legacy Expeditions has arranged a seven-day skydiving adventure across seven continents to raise scholarships for 1,400 family members of fallen or disabled service members, a Mt. Everest skydiving expedition honoring the fallen warriors of the 2011 Extortion 17 tragedy in Afghanistan, along with other excursions designed to raise money and awareness. The next venture will be a six-man team of military special operations veterans rowing from Antarctica to Chile, crossing the treacherous Drake Passage. 
NAVY DESTROYER USS MANNERT L. ABELE, WHICH SANK DURING WORLD WAR II, FOUND IN JAPANESE WATERS
Sarraille, who is also author of two Amazon best-selling books and CEO of Talent War Group, a leadership development and executive search firm, and Stumpf are both businessmen, podcast hosts, and wearers of many hats. 
"We didn't recognize this when we were serving overseas in combat, but we defended free enterprise with our lives. The greatest power of this nation is free enterprise, and now it's our opportunity to partake in it," Sarraille said, noting that he has found the pivot from SEAL to entrepreneur extremely challenging. 
"The business world, and starting businesses, is one of the hardest things I've ever done. I would rather go back to combat ten times than start another business," he continued. "It is one of the most resource-constrained environments, and I have nothing but deep respect for what I call warriors in their respective professions, the business leaders out there who are driving this economy and keeping our military solvent by raising that tax revenue." 
Sarraille and Stumpf recently penned an opinion piece for Fox News Digital that provided a roadmap to restoring a country they say is suffering from self-inflicted failures. 
"From its inception, the United States has exemplified exceptionalism, producing risk-takers, innovators, warriors, and leaders. American exceptionalism, the belief that our nation holds a unique destiny and a responsibility to guide the world, has inspired countless others. However, in recent years, American exceptionalism has waned, causing alarm for the global community as its decline could have far-reaching consequences," they wrote before challenging Americans to reestablish a sense of purpose and pride. 
WWII VET, 101, 'FINALLY' WALKS AT GRADUATION 80 YEARS AFTER HAVING TO MISS CEREMONY AMID GLOBAL WAR 
Stumpf, host of the popular "Cleared Hot" podcast, believes modern American culture needs to change the unfortunate mentality that exceptionalism is a "pejorative term" for many young people before severe consequences occur. 
"The idea of exceptionalism has become to be defined that to be exceptional in any way, you have to be standing on somebody's head or shoulder and pushing them down, versus a thought process or mentality or a drive to accomplish exceptional things, not at the consequence of others, but the rising tide lifts all boats philosophy," he said. 
"The founders of this country, the reasons that they wanted to found the country, the way that they set up the founding documents, the structure of our government, it was designed to allow people to express their freedoms… to provide opportunities that to most are just unheard of, so you can become something that is exceptional," Stumpf continued. "We're going to become a society of normalism, and the entire world is going to pass us by."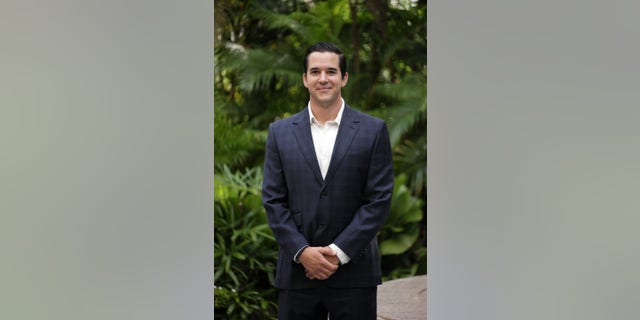 Sarraille said most Americans are starting to blame other groups and institutions for their own shortcomings.
"I love to see Americans do exceptional things. Even if I want to be in the position. I want to have as much money as they do. I don't feel left out. I don't feel because they have more, I have less and they're the cause. No, I use that as fuel for my own exceptional reasons, for my own goals, and I'm proud of them. And we've lost that," Sarraille said. "We don't cheer each other on. We tear each other down."
CLICK HERE TO GET THE FOX NEWS APP