The journey began in 2015, a time when the fitness industry in Nigeria was nearly non-existent. Ogunwale reminisces about the challenges of those early days, questioning the market's readiness and the potential for sustained investment.
"Back in 2015, when we started in Nigeria, the fitness scene was practically non-existent. We were in uncharted territory, questioning if the market was ready, if it was large enough, and what kind of investment it could sustain," Ogunwale recalls. The uncertainties were palpable, but i-Fitness wasn't just entering a market; they were laying the groundwork for a fitness revolution.
"We were the first in our region, so we had to be careful not to be too optimistic. It was all about having a mission-led focus and proving the concept," he adds, reflecting on those early days when data and proof of concept were mere aspirations.
As the fitness landscape began to take shape, human capital emerged as a critical puzzle piece. "We had to build human capacity from scratch because, in emerging markets, finding skilled fitness trainers was a challenge," Ogunwale shares. Their unconventional solution? Hiring from sectors like banking and hospitality, transforming everyday individuals into the backbone of West Africa's fitness chain.
"We had to hire from other sectors like banking and hospitality, after which they were inducted into the fitness ecosystem and properly trained to lead the most frontal fitness chain in West Africa."
As the conversation smoothly transitions, infrastructure hurdles come into focus. "Providing our own power, clean water, and other amenities was a significant challenge, but infrastructure is always a big determining factor, especially for a multi-location retail business like ours," he notes. But what became their challenge also became their strategic advantage—forecasting and maintaining service excellence.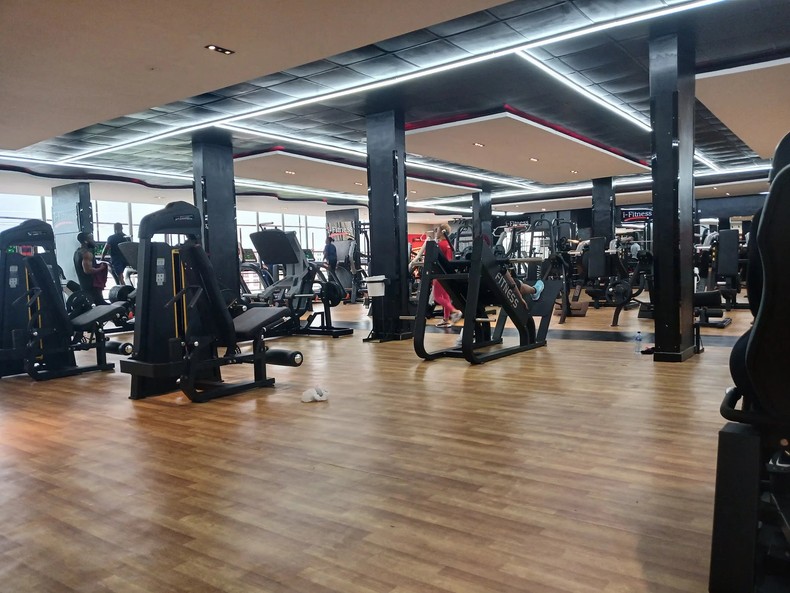 "Think about it; when you're operating in a market where infrastructure isn't a given, you have to forecast and deliver service excellence. These are non-negotiables," Ogunwale explains. And deliver they did, overcoming the odds while managing the substantial upfront investments that define the fitness industry.
Eight years into operation, i-Fitness thrives on a foundation of knowledge and tenacity. "Our initial focus was proving the concept and understanding if the market was ready for a fitness chain. We did this by concentrating on data collection and analysis from 2015 to 2017," Ogunwale explains. The emphasis on data paved the way for profitability.
But data is just one part of the equation. Human capital remains paramount. According to Ogunwale, i-Fitness invests significantly in learning and development, ensuring a team that embodies efficiency. Focusing on two pivotal aspects—membership management and virtual fitness services—Ogunwale underscored the role of technology in comprehending member trends and the deliberate expansion into virtual fitness services, especially in areas where physical branches are absent. These initiatives, he believes, are integral to extending the reach and impact of i-Fitness.
"Technology plays a huge role in managing members' accounts, and understanding member trends, especially in visit history, subscription types, and patterns. The provision of virtual fitness services in places where we are not physically located is an area i-Fitness is exploring, using tech to reach people who are not within our physical branch network."
Making Fitness Affordable and Inclusive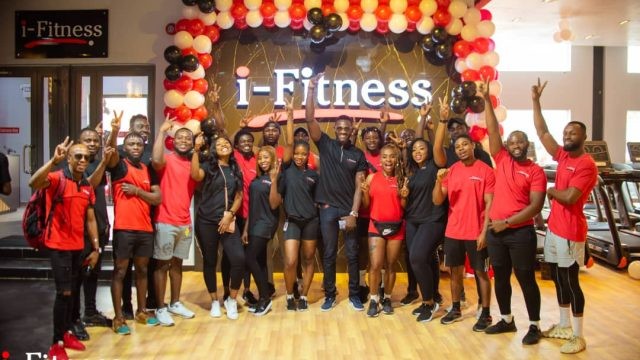 Shifting gears, the conversation delves into affordability. Speaking to Business Insider Africa, Ogunwale explained that fitness shouldn't be a luxury. Reflecting on the past, he notes, "It felt like luxury. It was a luxury; something that many people who desired fitness could not afford." i-Fitness, however, has disrupted this perception, offering multi-location access, free monthly group classes, and certified trainers for a subscription of less than N20,000 monthly.
"Today, i-Fitness offers multi-location access to all its members, over 40 free monthly fitness group classes per branch in all our gyms, access to over 250 professionally certified fitness trainers and a vibrant fitness community for a subscription of less than N20,000 monthly."
Beyond mere affordability, i-Fitness is on a mission to make fitness inclusive. Specialised classes for senior citizens and considerations like female-only sections are in the pipeline.
"We are working on specialised fitness classes for senior citizens and also exploring the option of other services in our facilities that need special consideration."
When asked about his advice for aspiring fitness entrepreneurs, Ogunwale's response echoes the principles that drove i-Fitness's success. Focus on value creation, be resilient, and raise the bar in service delivery.
"You have to think about what value your organisation brings besides making a profit. At i-Fitness, we have focused on making fitness accessible to more people rather than revenue generation," he emphasises.
Regarding pricing, Ogunwale explained that i-Fitness distinguishes itself by avoiding the luxury fitness market. Mindful of external factors like forex fluctuations and inflation, Ogunwale emphasises the company's reason for affordability.
"i-Fitness does not function in the luxury fitness market. As much as we want to make fitness common and affordable, we have to deal with several uncontrollable external factors such as forex fluctuations, the escalation of capital and operating expense, as well as inflation."
Branch expansion strategies target densely populated urban areas, ensuring prices align with the local demographic. International and virtual partnerships create avenues beyond traditional gym access, making fitness more affordable and accessible to a broader audience.
"Making i-Fitness membership fees and pricing of our services affordable when benchmarked with international markets provides us the opportunity to serve many thousands of people," he concludes.