India and Australia are gearing up for a Battle Royal at The Oval in England. The two sides will fight it out in the final of the World Test championship from June 7 to 11. Cricket lovers throughout the world are eagerly waiting for this clash of the Titans. But ahead of this epic contest, one's mind goes back to the day when five Hyderabadi players helped India to register one of its greatest victories in Test cricket.
In 1971 the Indian team led by a new captain Ajit Wadekar, defeated the mighty West Indies in the Caribbean islands. There were five Hyderabad players in that team and they facilitated India's glorious achievement. Never before and never after, have there been five Hyderabadis together in the Indian team.
The five Hyderabadis were M L Jaisimha, Syed Abid Ali, Pallemoni Krishnamurthy, Kenia Jayantilal and Devraj Govindraj. They came to be called the Famous Five of Hyderabad cricket.
Jaisimha's contribution was essential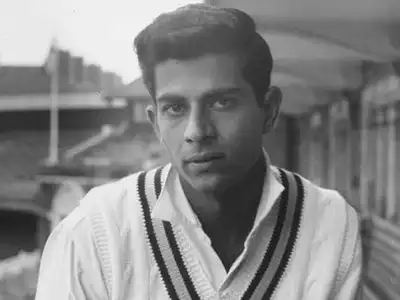 Jaisimha's contribution to the team was immense – not only as a player but also as an advisor to his captain. Later Wadekar acknowledged that on several occasions when the going was difficult for India, Jai came up with helpful hints. His ability to read the game, his tactical sense and his ability to spot weak points in the rival line up was of invaluable help.
As is well known, India won the second Test at Port of Spain and then held on to that lead by drawing all remaining Test matches.
In the fifth and final Test, the West Indies had the chance to win the match. Batting in the fourth innings they needed only 262 to win and Clive Lloyd who came in at number three began firing with all the power in his sinewy arms. All he needed was a steady partner at the other end. It would have been all over if the number four (Rohan Kanhai) or number five (Gary Sobers) had given Lloyd the stand that he was looking for.
Abid Ali strikes crucial blows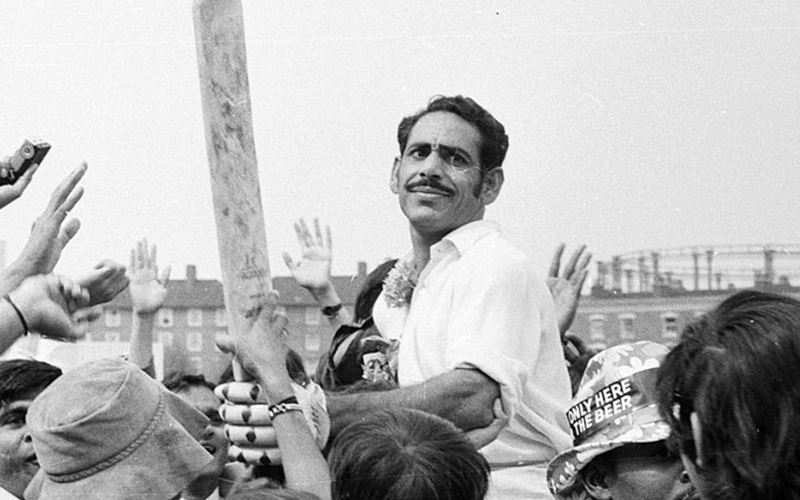 But Syed Abid Ali ensured that India would not be deprived. Bowling accurately and moving the ball sharply off the pitch, he clean bowled Rohan Kanhai for 21 and then Sir Gary Sobers for a duck. With two unplayable deliveries the all rounder from Hyderabad wiped out the cream of West Indies. It was a task that great fast bowlers would find difficult to accomplish. But Abid Ali could strike devastating blows when India needed him to do so.
As the two Caribbean legends walked away, Clive Lloyd watched in shock and horror from the other end. He couldn't believe what he was seeing. Thanks to Abid's two crucial wickets, this match too ended in a draw and it led to the Indian team celebrating one of the greatest feats in its history.
Krishnamurthy's unique feat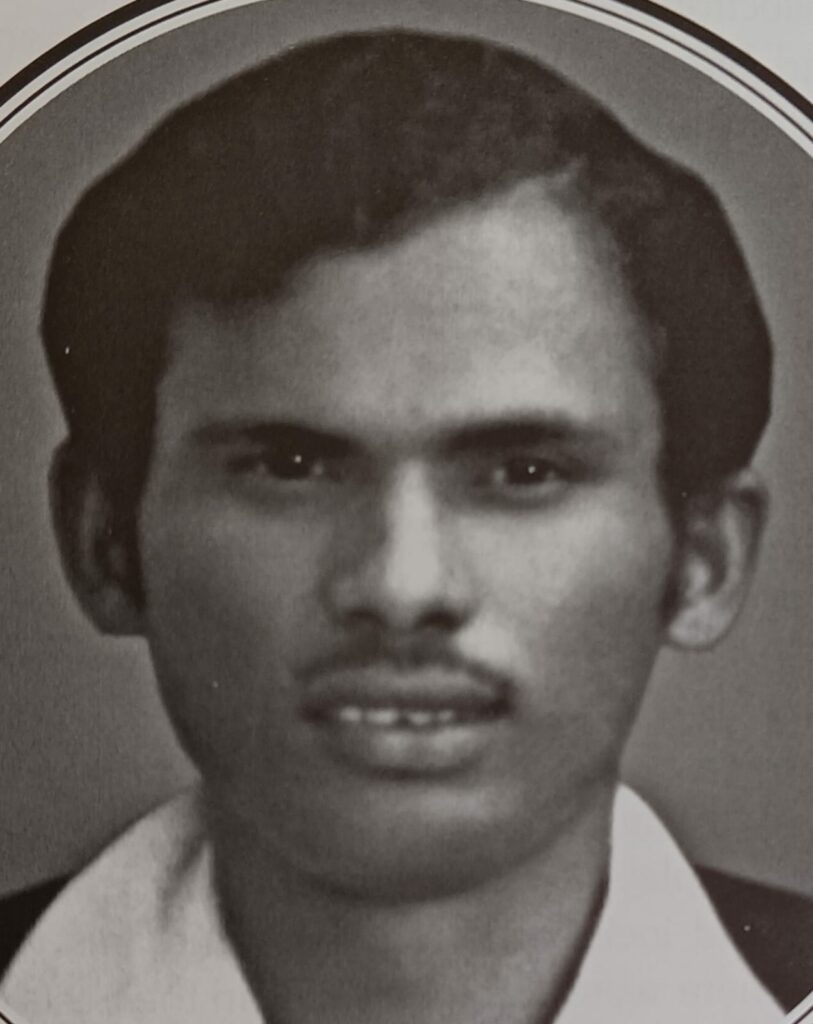 Wicket keeper P. Krishnamurthy showed that he had a reliable pair of gloves. In the first Test at Kingston he took a good catch to dismiss Gary Sobers off Eknath Solkar for 93 when the all rounder was looking for a century.
In first class cricket Krishnamurthy's unique feat was that he batted at all 11 slots for Hyderabad in the Ranji Trophy. He is also the only batsman to be associated in a century partnership batting as an opener and also as a number eleven batter. Surely that is a feat which will not be easily replicated.
Jayantilal lacked a Godfather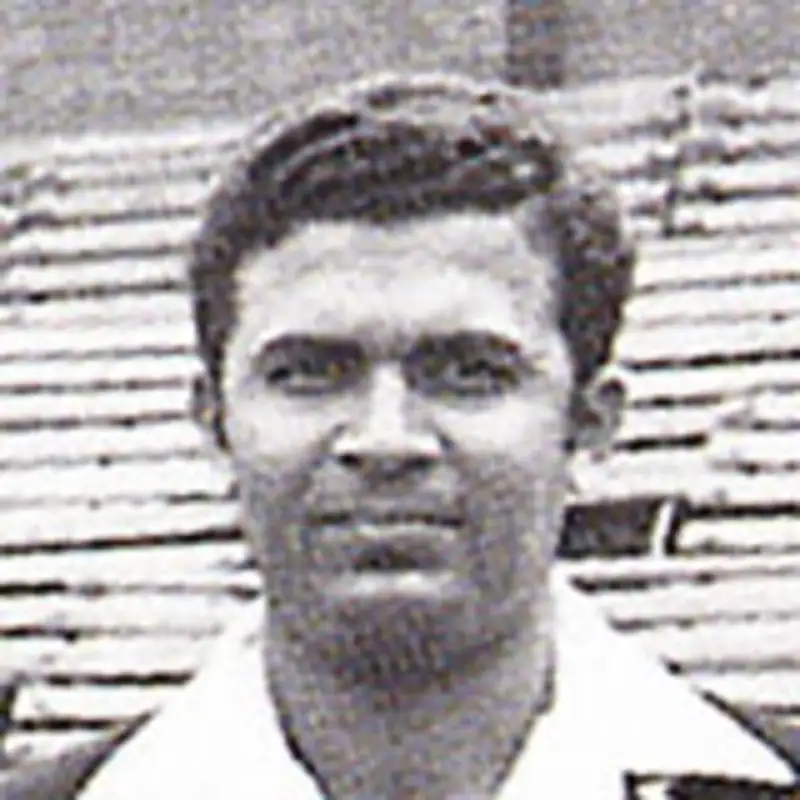 Hyderabad's Kenia Jayantilal was a solid opening batsman. He had a penchant for the pull shot and had a good defence. But he got only one opportunity in Test cricket and that was his misfortune. The phenomenal success of Sunil Gavaskar meant that the slot for one opener would always be occupied. All the other opening batsmen in India would have to fight it out for the single remaining slot. Unfortunately Jayantilal had no Godfathers in the BCCI to speak for his case.
Gary Sobers was impressed by Govindraj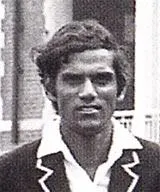 The other Hyderabadi in the team was seam bowler Devraj Govindraj. In Hyderabad, his career surged upwards under the leadership of M L Jaisimha who knew how to make best use of a pace bowler with Govindraj's abilities.
In the Caribbean's, Govindraj was given a chance only in the first class games. In one of the matches against local sides, even Gary Sobers was very impressed with his bowling. His presence as a worthy fast bowler boosted the morale of the team members and raised their confidence throughout the tour.