It's a familiar lament of the touring fast bowler in India: "I don't mind telling you that when we reached Indore things were getting somewhat desperate," he says. 
"With so many players unfit, and others nervy/jaded and ill-tempered, I was a bit afraid that the happy relationship that had existed was coming to a 'sticky' end."
The words belong not to the current Australian captain Pat Cummins, whose embattled squad faces another daunting task this week in Indore, but Queenslander Ron Oxenham, writing as a member of the path-finding first Australian team to visit India in 1935-36.
For decades, little was known of the tour — not officially sanctioned by Cricket Australia's forebears on the Australian Board of Control (whose most important players were forbidden from accepting a GBP 300 touring fee) and decried by the press: "The Has Beens and the Never Will Bes" was The Age's summary of the rag-tag squad assembled by cricket impresario Frank Tarrant and his wealthy Indian benefactor Bhupinder Singh, the Maharajah of Patiala.
That put-down is now the title of a book, 10 years in the making and subtitled 'A Boy's Own Adventure of Australian Cricket and the Raj', by photographer-historian Megan Ponsford, granddaughter of cricket legend Bill Ponsford. 
For years, Ponsford had been asked whether she'd write a book about humble genius Bill, but it was another family tie and a chance discovery that set her on 10 years of research. 
In 2005, a cardboard box was plonked on Ponsford's desk at the Melbourne Cricket Club by a sheepish committee member. It was a trove of sporting relics donated decades earlier by Tom Leather, Ponsford's unassuming great-uncle. 
Ponsford knew that Leather had played league football, but she was stunned by what the items revealed: Leather had also been a star all-rounder in the first Australian cricket squad to tour India, something he'd never even mentioned at family events.
"The story was instantly captivating," Ponsford says.
"As a photographer, I was initially impressed by the ephemera — dinner menus, scorecards, letters and photographs — but it soon became apparent that it was a story not just about cricket and the more I delved, the more fascinating it became." 
She was off and away on what proved an equally epic journey — a decade of travel, research and interviews to uncover the story of great-uncle Tom and his trailblazing cricket teammates.
'Shunned by the Australian cricket authorities and the public'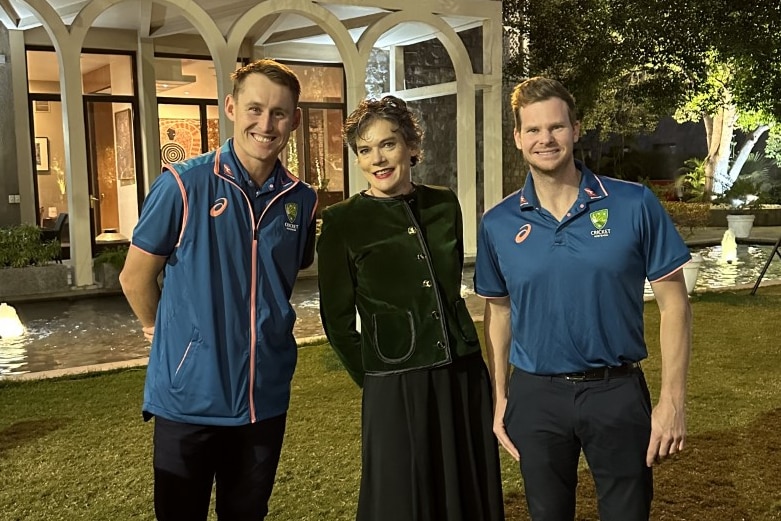 Currently in India to speak about the treasure trove of forgotten history she has assembled — members of Australia's current squad learned about Leather and co during a recent event at the Australian High Commission in Delhi — Ponsford says cricket enthusiasts are slowly beginning to understand Frank Tarrant's cricketing prophecy.
"Around 15 years ago, I was told that the Australia-India cricket rivalry was imperative to the ICC's financial coffers and that fixtures were drawn to reflect that," Ponsford says.
"Now that is even more apparent. The rivalry at the recent Test match in Delhi was intense and something to experience. Interest has grown in my research reflecting this realisation.
"The 1935-36 tour took place during an interesting time in global history — sandwiched between the first and second world wars, following the Depression and the British Empire was starting to wither.
"Cricket was also undergoing enormous change. The relationship between Australia, Britain and India was being challenged in political, cultural and sporting spheres.
"The players were paid handsomely out of the deep pockets of the Maharaja of Patiala, so it was a professional tour, but somewhat shunned by the Australian cricket authorities and the public."
With names like Bradman, Woodfull, Ponsford. Kippax and Grimmett placed off limits by the Board of Control, Tarrant was left to pursue novelty attractions like VFL star Dick Reynolds.
When that failed, he settled on a combination of faded heroes and promising newcomers who were not so promising that the board barred their participation.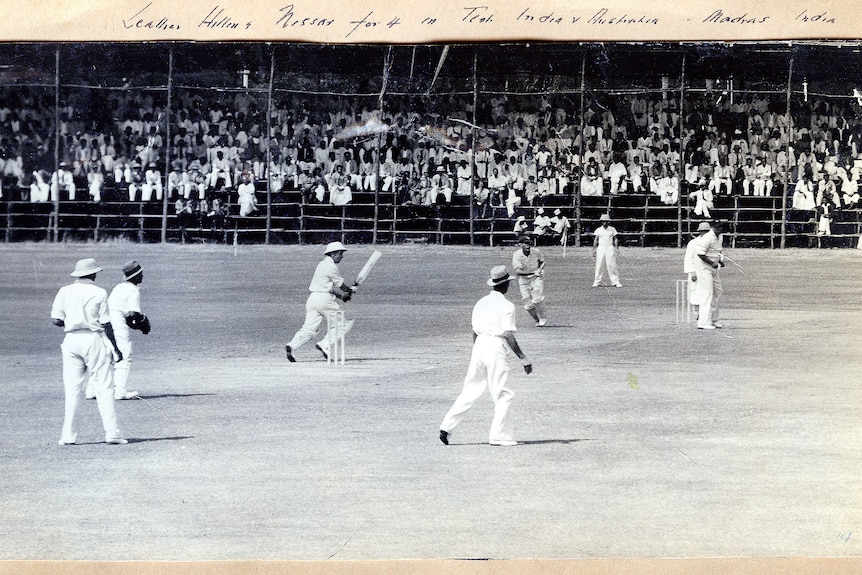 In parts, Ponsford's research gives weight to the skepticism and unflattering headlines, reinforcing what an arduous task the players took on.
Captain was 46-year-old retired Test batsman Jack Ryder. His charges ranged in age from 20-year-old Tasmanian Ron Morrisby to 53-year-old Bert Ironmonger.
A gruelling 23-game schedule and seemingly endless social engagement became more daunting once enteric fever and other ailments swept through the group.
Hospitalised for more than half his four-month stay, Victorian batsman Arthur Allsopp almost died. Charlie 'The Governor-General' Macartney, to whom fans flocked, was hobbled so badly by a groin injury he never played again. Elsewhere there were carbuncles, fevers and broken jaws.
There were highlights, too. Batting mainstays Ryder and Wendell Bill made five centuries between them. Oxenham eviscerated weaker batting line-ups to the tune of 86 first-class wickets at 6.81 and Morrisby hinted at future stardom with the bat. 
But the big names were unquestionably past their salad days and became worn down as the months dragged on. Barely able to field a fit team by the tour's final stages, Australia lost the final two "Tests", levelling the series at 2-2.
The Maharaja had earmarked the games as crucial match practice for India's nascent Test team before their imminent official tour of England, but the latter would turn out to be an embarrassing fiasco.
And great-uncle Tom? Although he almost lived up to the Maharaja's shameless pre-tour marketing puff ("Victoria's youthful cyclone") with 47 first-class wickets and two five-wicket hauls in the "Tests", Leather returned from the trip with pyorrhoea, lost all of his teeth and would feature in only one more first-class game for Victoria.
But as Megan Ponsford slowly found out, the cricket itself was only a small part of the story.
An egalitarian outlook on touring life
Touring life was a mixed bag for the 1935-36 Australians. They were remunerated handsomely, feted as heroes everywhere they went, but the culture shocks experienced by the mostly working-class squad were unceasing.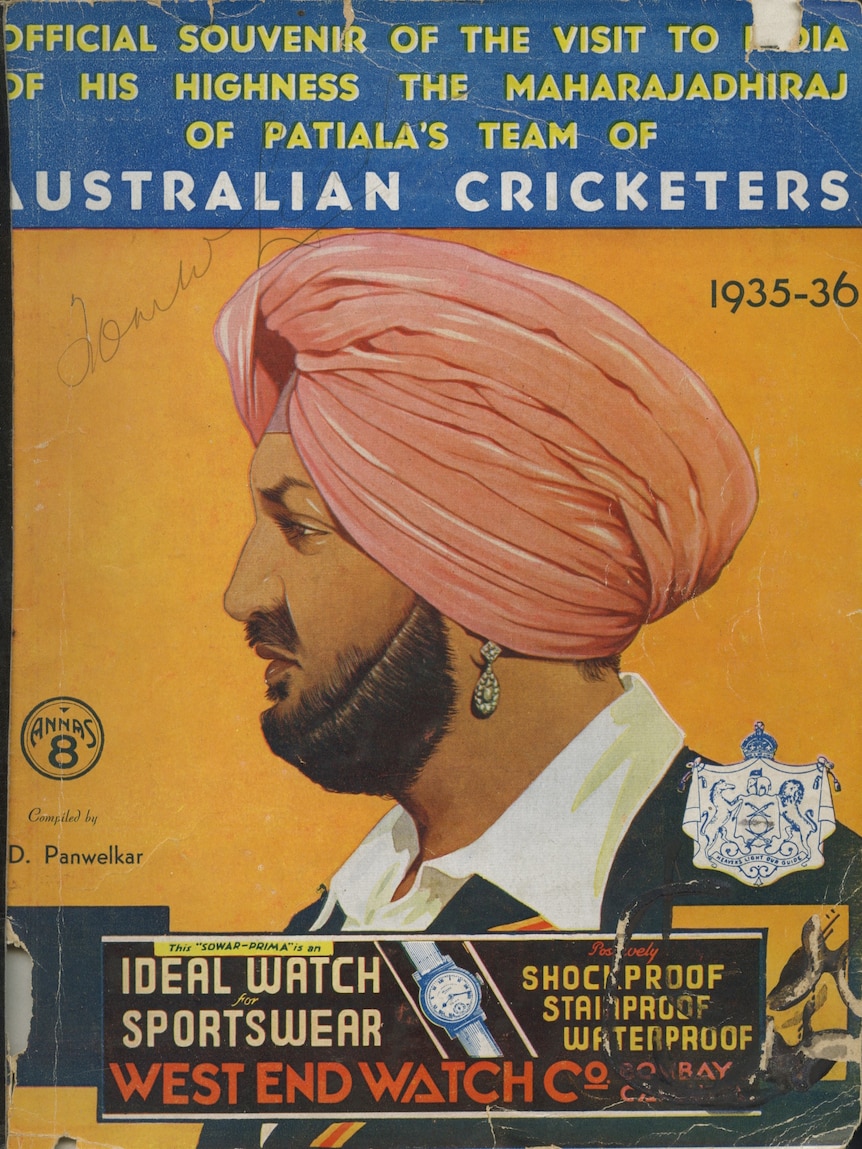 None was quite prepared for the opulence of the Maharaja's hospitality, star players grinning nervously as personal valets attended to their every whim.
Overwhelmed by a mixture of social obligations, unfamiliar customs and homesickness, some players evidently drank to excess, although teetotaller Oxenham wrote home: "After tasting the tea in Ceylon, I arrived at the conclusion that in Australia we do not know what 'dinkum' tea is."
As the fixtures and parties piled up towards the end of the tour, Oxenham used a newspaper column to gripe with little more discretion than players writing private letters home: "The players are fed up with cricket."
But for the most part, the Australians were considered exemplary ambassadors, celebrated not just for on-field performances but their egalitarian outlook. They drew particular praise for refusing honorary memberships of clubs that maintained colour bars. 
At an opulent state function hosted by the Jam Sahib, the Australians maintained their decorum a little better than Arthur Gilligan's 1926-27 Englishman, who at the corresponding event eight years earlier had "souvenired" 5,000 British pounds' worth of the solid gold plates and cutlery, later sheepishly handed back on a railway platform. 
By contrast, Australian spinner Fred Mair, "a blue-singlet worker from Balmain", was put off his meal by the glitzy abundance.
At one post-match function, the hosts tried to charge local Indian players seven rupees for a meal the Australians received for free, but the tourists objected.
Tarrant explained: "This injustice went very much against the grain of our team, who maintained that they had come to 'play the Indians', and not to demonstrate in any way white superiority, which, under the circumstances, would be poor cricket."
More so, they expanded Australian cricket's frontiers and foretold the expansion of the game. Captain Ryder summarised India's progress in one post-match speech: "Cricket in India is on the crest of a wave of advancement."
'Tarrant has been overlooked and forgotten by the cricket world'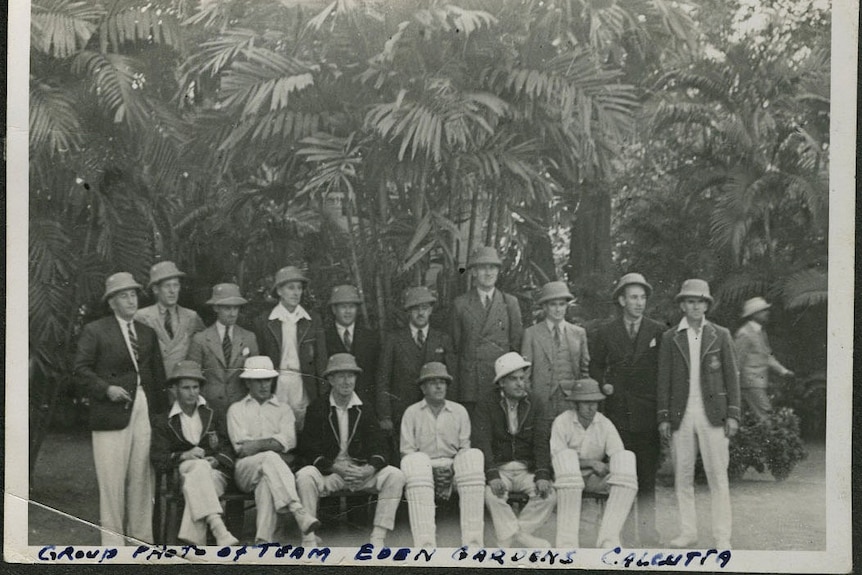 From Ponsford's research, Tarrant has emerged as an intriguing and underestimated figure, less for his globetrotting playing career than his foresight, entrepreneurial drive and cultivation of the generous and egotistical Maharaja, whose 224-strong fleet of Rolls Royces transported the Australian players to an unknown world of luxury.
To Australian cricket administrators, Tarrant was a troublesome chancer whose commercial ambitions grated. In the Indian cricket world of the 1930s, however, he was tellingly referred to as "Daddy".
Ponsford calls him a "cultural intermediary" for his work bridging the divide between cricket's east and west — an important and surely unexpected trajectory for the son of a bootmaker in working-class Fitzroy.
Which is not to say the glamour of Tarrant's sporting life took the Fitzroy out of the boy. In one of the tour's more memorable episodes, Tarrant convinced a friend from Geelong's Corio Distillery to part with 12 bottles of whisky, which Tarrant's son Bert was to showcase for Indian hoteliers. Instead, every drop was polished off before the team's arrival on foreign shores.
"Frank Tarrant is one of most fascinating figures in cricket history," Ponsford says.
"But his role as one of the forefathers of Indian and Indo-Australian cricket is only partially acknowledged in India. The Cricket Club of India in Mumbai has a plaque commemorating his achievements and he appears in a few Indian cricket books. Tarrant has been overlooked and forgotten by the cricket world."
Perhaps that will soon change. As well as featuring heavily in Ponsford's book, Tarrant is now the subject of a full-scale biography by veteran cricket writer Mike Coward, another Australian who anticipated decades before his compatriots that India would one day rank among cricket's superpowers.
As she's retraced her great-uncle's steps in the past two weeks, Ponsford has paused to reflect on what's changed since great-uncle Tom's cardboard box landed on her desk almost 20 years ago.
"When I first approached Australian publishers, film producers and funding bodies for involvement in my project, it was not valued as an important story," Ponsford says. 
"Luckily, the story and interest in the rivalry between India and Australia has gained momentum."