The FIA has appointed Steve Nielsen as sporting director in a bid to eradicate some of the race-management issues that have blighted Formula 1 in recent years.
Nielsen, 58, has been sporting director at rights holder F1 since 2017 and his 30-year career has also included spells at Williams, Alpine and Toro Rosso.
Race-control operations have been in the headlines numerous times over the last couple of campaigns, principally at the season-ending Abu Dhabi Grand Prix in 2021.
Then-F1 race director Michael Masi's failure to correctly apply the rules while the safety car was in operation allowed Max Verstappen to overtake Lewis Hamilton and beat the Briton to the world championship.
Masi was sacked last year and a number of changes were made but problems continued during the 2022 campaign, including the deployment of a recovery vehicle at the Japanese Grand Prix.
Sky Sports News understands conversations between F1 and the FIA over Nielsen have been taking place for some time and that his departure from F1 is not related to Ross Brawn also leaving.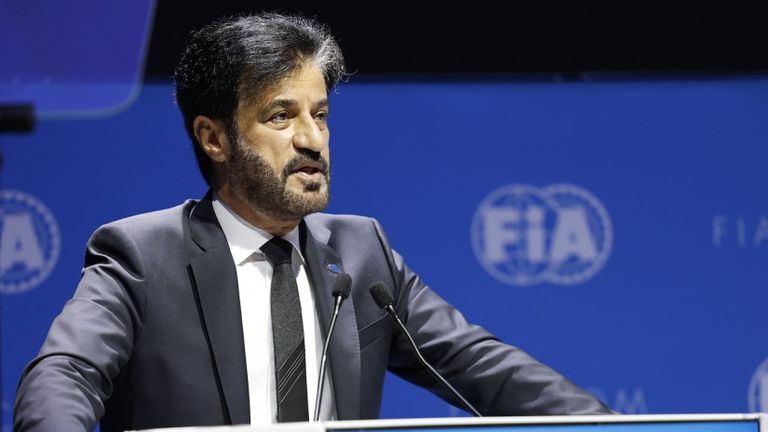 Nielsen said of his appointment: "I have spent my professional life working for many teams and organisations in Formula 1 and cannot wait to engage with another new chapter with the FIA.
"I understand and appreciate the unique challenges that come with being the regulator. Having worked closely with a number of people in the Federation over the years, I'm looking forward to tackling those challenges that lie ahead with them.
"Formula 1 is in a great place at the moment, and it's our responsibility to ensure the future health of the sport that is at the heart of everything we do."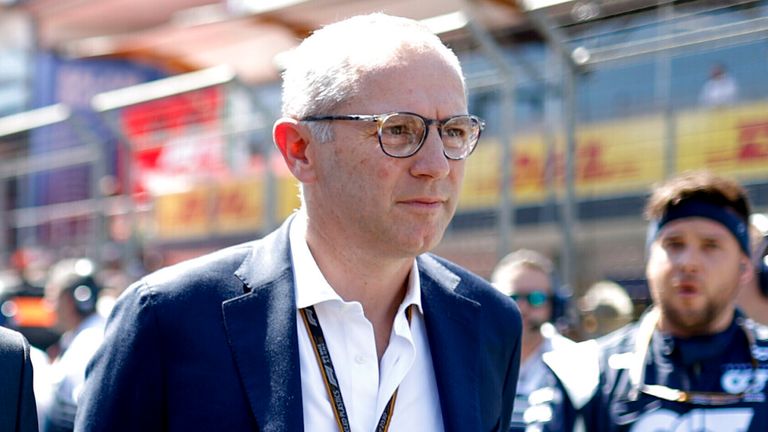 I want to thank Steve Nielsen for his hard work and dedication over the past five years at Formula 1. He is a highly respected professional in our sport, and we fully support his move to the FIA. His skills and experience in Formula 1 will assist the FIA in its ongoing efforts to improve their operations during race weekends.
F1 CEO and President Stefano Domenicali on Steve Nielsen
Other changes at the FIA include Nikolas Tombazis being promoted from single-seater technical director to single-seater director, with his new role similar to that of former F1 race director Charlie Whiting, who died on the eve of the 2019 season.
Tombazis said: "I am excited and honoured to be taking on this new position within the FIA/ We have a group of extremely talented and dedicated people who work flat out to deliver the level of regulation that Formula 1 demands and deserves.
"I fully believe this new structure will take our resources to the next level and allow us to make continual improvements."
Tombazis is in overall charge of the FIA's F1 operations under president Mohammed Ben Sulayem, while former McLaren technical director Tim Goss is now FIA technical director having previously held the deputy position.
Federico Lodi has become Formula 1 financial director, with former sporting director François Sicard assuming the newly-created position within the FIA as strategy and operations director and responsible for long-term strategic planning as well as key trackside activities and logistics.
Ben Sulayem said: "We have dedicated a lot of time and effort to making significant, informed changes to our Formula 1 team to create the right structure with the right people to oversee the future regulation of the sport.
"By developing and empowering people within our organisation, as well as bringing in expertise and experience from the outside, I am confident that we are in the best position possible to move forward together with our partners at FOM and the Formula 1 teams."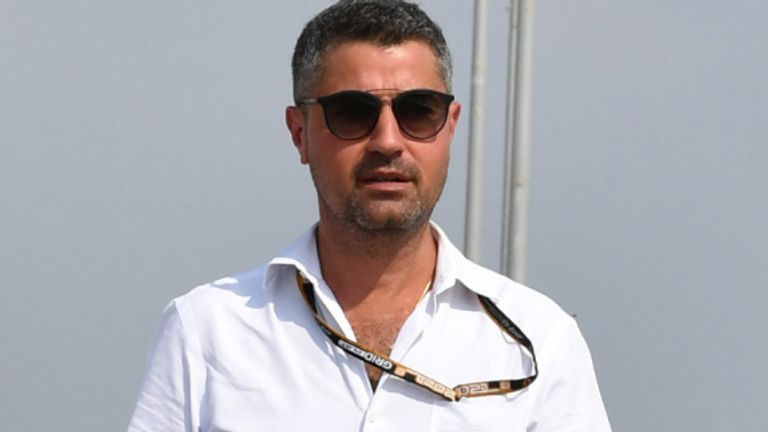 Nielsen appointment shows F1 and FIA can work co-operatively
Sky Sports News' Craig Slater…
"Race control has been a problem area since veteran race director Charlie Whiting's sudden passing ahead of the 2019 season opener in Australia. Michael Masi took over but lost his job after the fiasco finale in Abu Dhabi in 2021.
"However, there was discontent about processes and decision making even before that controversy. A by-product of Whiting's long and successful time in charge was a lack of experienced back up as he took so many aspects of F1 "refereeing" under his personal control.
"Steve Nielsen was a favoured by many stakeholders including a significant portion of teams to succeed both Whiting and Masi. My understanding was he signalled that he didn't want that particular job at either juncture. Now he'll sit above the race directors and will have the experience to make judgements based on workable precedents.
"He's had a 30-year career in F1 at a half dozen different teams mostly focused on the rules and their interpretation – so he's the classic poacher turned gamekeeper. The other aspect to this is maybe peace breaking out between F1 and the FIA.
"After renewed talk of potential friction between the commercial rights holder and governing body – most recently relating to what appeared contrasting positions on admitting Andretti as an 11th F1 team – this is also evidence that they can work co-operatively."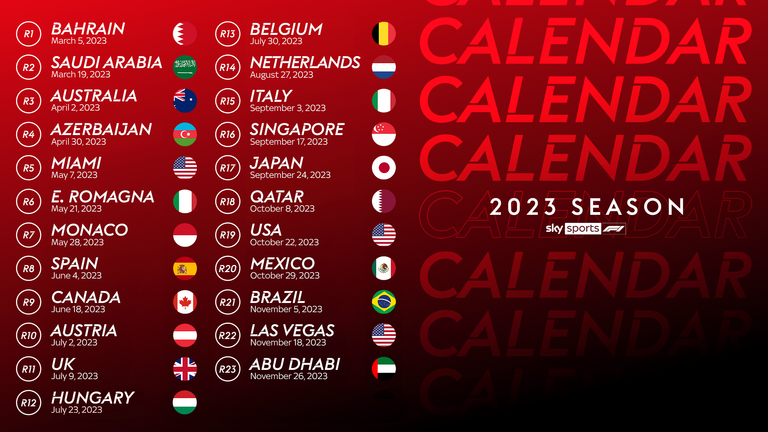 The confirmed 2023 calendar
March 5: Bahrain (Sakhir)
March 19: Saudi Arabia (Jeddah)
April 2: Australia (Melbourne)
April 30: Azerbaijan (Baku)*
May 7: Miami (Miami)
May 21: Emilia Romagna (Imola)
May 28: Monaco (Monaco)
June 4: Spain (Barcelona)
June 18: Canada (Montreal)
July 2: Austria (Spielberg)*
July 9: Great Britain (Silverstone)
July 23: Hungary (Budapest)
July 30: Belgium (Spa-Francorchamps)*
August 27: Netherlands (Zandvoort)
September 3: Italy (Monza)
September 17: Singapore (Marina Bay)
September 24: Japan (Suzuka)
October 8: Qatar (Losail)*
October 22: USA (Austin)*
October 29: Mexico (Mexico City)
November 5: Brazil (Sao Paulo)*
November 18: Las Vegas
November 26: Abu Dhabi (Yas Marina)
*indicates Sprint weekend