Fox News senior strategic analyst Gen. Jack Keane told "Fox & Friends" Friday that if the U.S. and China fought in a hot war, China could outpace the U.S. with their "cyber capability." The retired general said the U.S. should not be surprised at how "aggressive" China is being during peacetime. 
CHINESE COMMUNIST PARTY HAS BEEN WAGING 'ECONOMIC WAR' AGAINST US FOR 'DECADES': FORMER U.S. TRADE REP
GEN. JACK KEANE: China is conducting the most comprehensive cyber operations against the United States, both inside our country and certainly at our military bases around the world. And Guam right there in the middle of the Indo-Pacific theater is a prime target for them. And so our view is, understand, if we ever got in a war with China where our ships, airplanes, rockets and missiles and troops are involved with theirs in a conventional fight, China would attack our homeland quite massively using cyber capability to defeat our electric grid, our oil and gas distribution, even our financial sector to try to defeat us at home as much as defeat us in the Pacific region.
Now, the one hedge against all of what I just said in terms of the offensive cyber during war is the fact that the United States capability to do the same to them is eyewatering. Can't get into any of that capability, certainly, but China is very much aware of it. But during peace, which we have, we should not be surprised at how aggressive they are. We have thousands of people involved in this ourselves. They literally have hundreds of thousands committed every single day to penetrate the United States of America in our homeland and around the world. 
CHINA STATE-SPONSORED ACTOR CARRIES OUT 'ATTACK' ON US CRITICAL INFRASTRUCTURE, MICROSOFT SAYS
China state-sponsored cyber actor Volt Typhoon is targeting critical infrastructure organizations in the U.S., according to Microsoft.
Microsoft said in a Wednesday post that the company has "uncovered stealthy and targeted malicious activity focused on post-compromise credential access and network system discovery aimed at critical infrastructure organizations in the United States."
"The attack is carried out by Volt Typhoon," Microsoft said. Volt Typhoon is a Chinese state-sponsored actor that focuses on "espionage and information gathering."
CLICK HERE TO GET THE FOX NEWS APP
"Microsoft assesses with moderate confidence that this Volt Typhoon campaign is pursuing development of capabilities that could disrupt critical communications infrastructure between the United States and Asia region during future crises," the statement reads.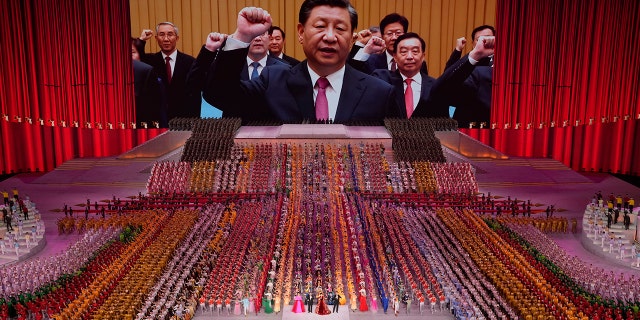 The U.S. Cybersecurity & Infrastructure Security Agency (CISA) and international cybersecurity authorities issued a joint Cybersecurity Advisory (CSA) warning the agencies believe Volt Typhoon, which they noted is associated with the People's Republic of China, "could apply the same techniques" against infrastructure networks across the U.S. and "other sectors worldwide."
The CSA explained Volt Typhoon's primary tactics, techniques and procedures (TTPs) is "living off the land," which allows it to avoid detection by using built-in network administration tools to blend in with normal Windows systems and fly under the radar of third-party endpoint detection and response products.
GET FOX BUSINESS ON THE GO BY CLICKING HERE
The agencies recommend organizations take steps to tighten up their cybersecurity in light of the threat, such as hardening domain controllers, monitoring event logs, limiting port proxy usage, investigating any unusual IP addresses and reviewing firewall configurations.
FOX Business' Adam Sabes and Breck Dumas contributed to this report.