The Star's longtime columnist on the NBA draft-readiness of Arizona forward Azuolas Tubelis … Tucson legend Stacy Iveson's quest to reestablish Southern Arizona as a fast-pitch softball hotbed … Pima College baseball back on the map thanks to Ken Jacome … a celebration of life for Tucson's own six-time Masters participant Ed Updegraff … and more.
Mock drafts see only flaws with Tubelis, Timme, Jaquez
I searched every conceivable NBA mock draft site last week and found one constant: The west's three best college players — by far — are not likely to be first-round draft picks.
Arizona's Azuolis Tubelis, Gonzaga's Drew Timme and UCLA's Jaime Jaquez Jr. are ranked as high as No. 38 overall and as low as No. 77. No mock draft I read listed any of them in the first round.
Moreover, for the first time since 1988, the Pac-12 isn't projected to have a first-round draft pick.
True, those mock drafts are subject to change. A year ago at this time, Arizona's Dalen Terry was on no one's first-round radar yet wound up the 18th overall selection.
This is all part of the evolution of the NBA, where speed, athleticism and 3-point shooting have diminished the appeal of wonderful college players like Tubelis, Timme and Jaquez, all judged to be maybe a step too slow, a bit too small and unreliable 3-point shooters.
The best example? Purdue's 7-4 center Zach Edey, the probable NCAA player of the year, is just 50-50 to get drafted at all because he is viewed by some to be too slow and unable to step outside and hit a 3. As recently as 2010, Edey would've easily been a first-rounder.
As for Tubelis, Jaquez and Timme, the variable that will drive most NBA personnel executives away is also 3-point shooting.
Of the 308 field goals Timme has made this season, only four were 3-pointers entering the weekend. He was 4 for 24 as a 3-point shooter. The other knock on Timme is that he can't score at the rim and isn't athletic.
Same for Tubelis. Of his 585 field goals made at Arizona, only 33 have been 3s. He is shooting 29.5% from deep. NBA scouts view him as one-dimensional and a defensive risk.
Jaquez averaged just 0.9 3s per game this season. He can't score at the rim. He's a 'tweener. But I think Jaquez will ultimately become an NBA regular, with his basketball IQ making him a valuable property the same way it worked for former Arizona point guard T.J. McConnell.
None are judged to be multi-dimensional scorers, which is the core of the modern NBA game.
My feeling is that after the NBA draft camps and two months of evaluation, Washington State's 6-11 sophomore Mouhamed Gueye will move into the first round and leave WSU. Gueye showed his 3-point chops in WSU's upset of Arizona at McKale Center.
As for Tubelis, it's not like his future is diminished. If he returns to Arizona and dedicates himself to a summer in the gym, working on his shooting range and using his right hand, he could be the most feared offensive player in college basketball in 2023-24.
Or he could move home to Europe, where he would surely start earning deep into six figures in the EuroLeague next season. Either way, Tubelis has attractive options.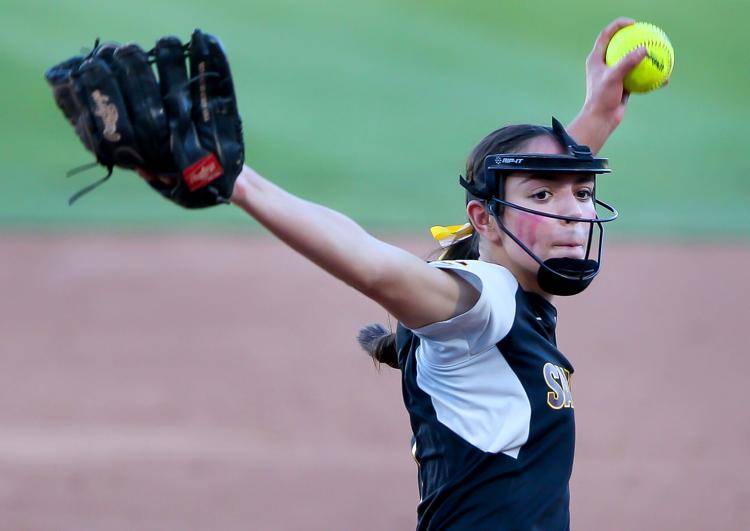 Tucson's game of the week: CDO v. Salpointe softball
In what once seemed unthinkable, Canyon del Oro's impressive run of six state softball championships in eight years, 2005-12, is being challenged.
When 14-3 CDO plays at Salpointe Catholic Thursday at 4 p.m., the 17-1 Lancers will be working on their fifth state championship in six years.
It's starting to look like Salpointe senior Gianna Mares is the state's most dominant player, a potential Arizona Gatorade Player of the Uear. Mares pitched a no-hitter last week against Flowing Wells, striking out 14. She is 24-0 in her Salpointe pitching career. Beyond that, Mares is hitting .571 with 10 home runs and 35 RBI this season. She signed with BYU in November.
When CDO coach Kelly Fowler steps on the field Thursday, she won't be unfamiliar with such excellence. In 2011, her daughter, Mattie Fowler, went 14-0 as a pitcher and hit 17 home runs with a .569 batting average for the 35-1 Dorados, my choice as the leading softball team in Tucson history.
Salpointe is stepping close to that level.
Fisch's coaching clinics among the best
At noon Friday, I walked into the Davis Sports Center and stood in the back as 2000 Super Bowl champion coach Brian Billick spoke to about 200 football coaches from Arizona, New Mexico and California in another of UA coach Jedd Fisch's must-see coaching clinics.
When Billick finished his message, he was followed by former Atlanta Falcons head coach Mike Smith. On Saturday, 2021 Super Bowl coach Zac Taylor of the Cincinnati Bengals spoke to the same group of 200 coaches, many of whom thought they were getting a bargain for the $90 fee. A year ago, Fisch's visiting coaches included Los Angeles Rams Super Bowl-winning coach Sean McVay.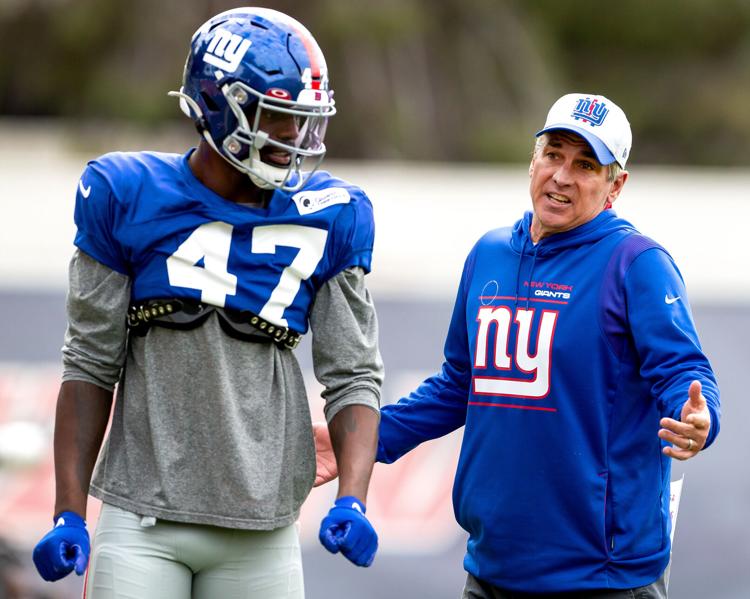 Fisch labels his annual coaching clinic the "Be a P.R.O.'' event. I've got an unsolicited suggestion for the 2024 camp: Last week, 1980s Arizona linebacker Tom Quinn was hired to be a special teams coach for the Tennessee Titans. No one in UA football history has an NFL coaching résumé like Quinn.
After quietly beginning his coaching career under former UA coach Dave Fagg at Davidson in 1991, followed by two years under ex-UA offensive coordinator Rip Scherer at James Madison in 1992-93 and subsequent stops at Holy Cross, San Jose State and Stanford, Quinn has gone on to be an NFL assistant coach for 17 of the last 18 years. He has two Super Bowl rings, won during his stint as the New York Giants' special teams coach, 2006-2021.
Imagine the coaching stories Tom Quinn could tell.
Short stuff
• Pima College baseball coach Ken Jacome has coached the Aztecs to a 28-8 record. The Aztecs are second in the wickedly tough ACCAC at 15-5 and are on a 10-game winning streak. It's the surest sign that Jacome, part of one of Tucson's most distinguished baseball families dating to the 1940s, is doing what he pledged when hired off the New Mexico staff in 2018 — return the Aztecs to their long-ago status as an NJCAA baseball power. Pitcher Matt Cornelius, who is 7-1 with a 1.59 ERA, is bidding to become the ACCAC pitcher of the year. …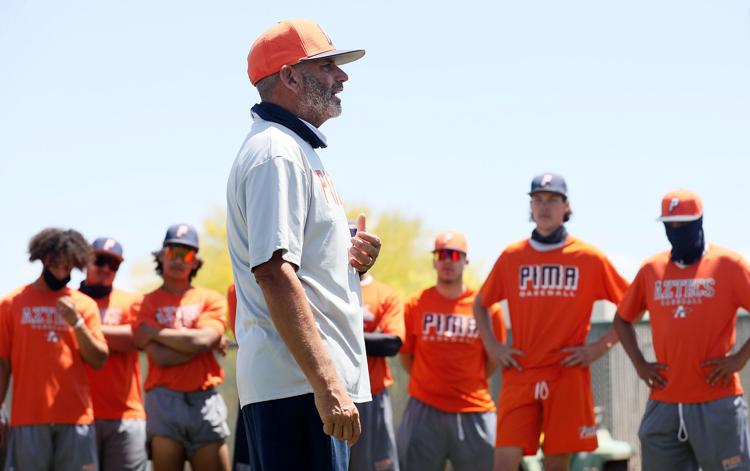 • Tucsonan Chris Rastatter, in his first year as the NCAA's national coordinator of men's basketball officiating, appointed 40 referees to work the Sweet 16 and Elite Eight games this weekend. Six of them are Pac-12-centric refs: John Higgins, Eric Curry, Deldre Carr, Michael Reed, Tony Padilla and Michael Irving.
I sat next to Rastatter at several McKale Center games this year. He was diligent in watching and re-watching videos of call after call after call. He seemed to fill a notebook on the officials' performances each game. He flew around the country for similar evaluations all winter.
Rastatter's long-time Tucson officiating associate, Bob Scofield, spent last week officiating two NCAA Tournament women's games at the Tennessee sub-regional. It was the 24th consecutive year Scofield has been chosen to work the NCAA Tournament. …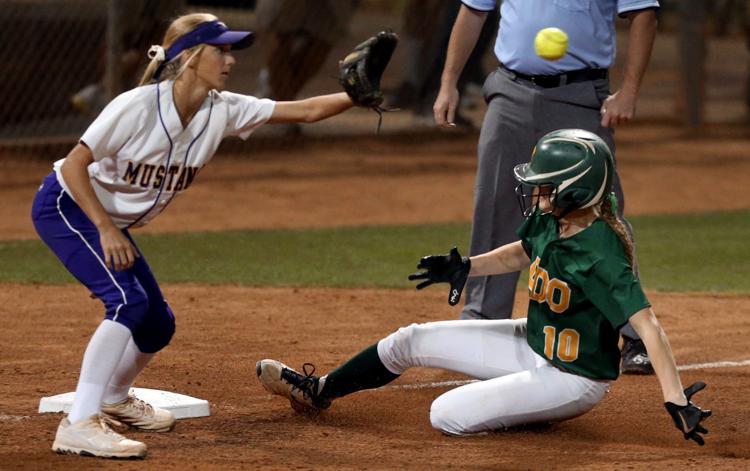 • Ellessa Bonstrom, a former all-state softball player from CDO, scored five runs, had five RBIs and hit a game-winning homer against Arizona at Hillenbrand Stadium last weekend as the Utes won a three-game series with the Wildcats.
Bonstrom was then selected Pac-12 Player of the Week for the second week in a row, putting her in contention to be the league's player of the year. Bonstrom is hitting .386 with 33 RBIs and 12 stolen bases, all near the league lead.
She became just the sixth former Tucson softball player to win Pac-12 Player of the Week honors. The others: Desert View's Lety Pineda (Arizona — 1996, 1998); Salpointe's Taira Mims (UCLA — 2001, 2003); CDO's Sarah Beeson (Stanford — 2007); Tucson's Carlie Scupin (Arizona — 2021); and Ellessa's sister, Kayla Bonstrom (Stanford — 2013). …
• Talk about a good hire: Tucson's Parks and Recreation department has hired Stacy Iveson to be its sports coordinator. Understandably, one of Iveson's first projects is to restore the women's fast-pitch city league, which diminished and was reduced to four teams before shutting down almost 20 years ago.
That doesn't seem to fit in a city with Tucson's fast-pitch softball history, which ranks with any city in the nation.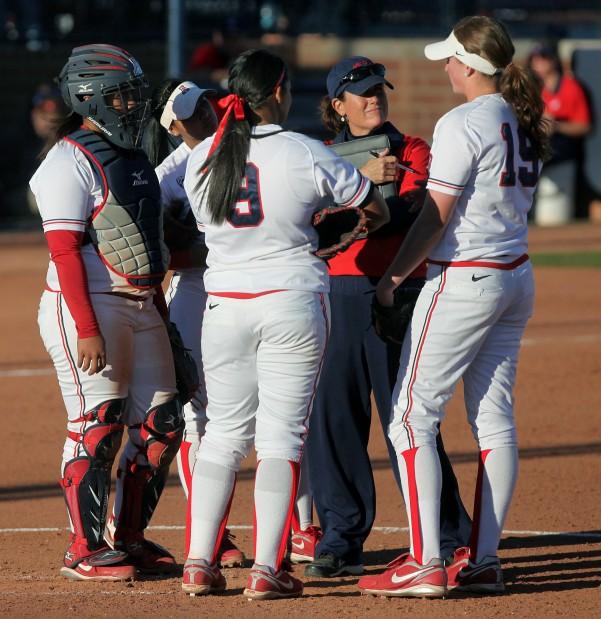 Iveson hopes to change that, and she has the résumé to do so; she was an all-city softball player at Catalina High School, an All-Pac-10 catcher at Arizona, a two-time NJCAA national championship coach at Pima College (and won two more at Prescott's Yavapai College), a state championship coach at Salpointe Catholic and was for 18 years part of Mike Candrea's coaching staff at Arizona.
"We will be offering women's open fast-pitch for players aged 16 and up,'' she said.
Teams will be split into two divisions — a recreational league as well as a competitive league. Games will be played at Lincoln Park's Julie Reitan Softball Complex from May 30 through July 25. Registration will be held April 17 to May 15. Sign up online at ezeereg.com or by calling the sports office at (520) 791-4870.
Iveson retired from the UA in December. It didn't take long for her to get back in the game that made her a Tucson icon.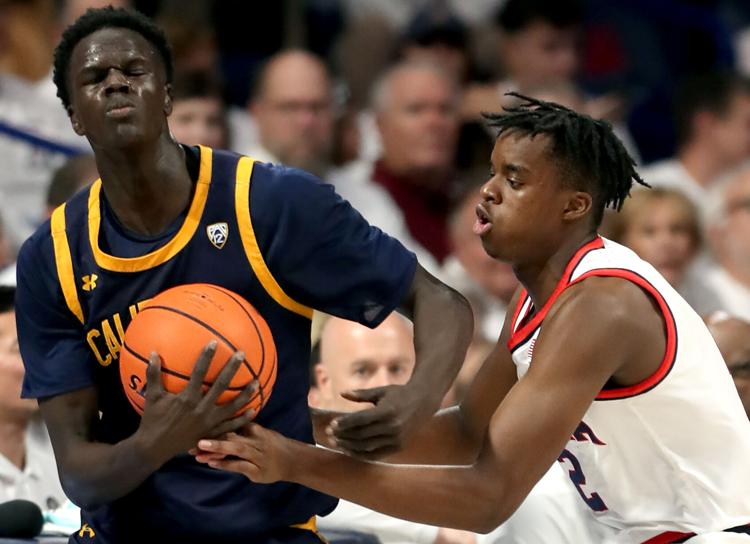 Pac-12 transfers hitting the road
In the space of six days last week, 25 Pac-12 basketball players announced they are entering the transfer portal. That number no longer raises eyeballs, even when it's Arizona point guard Kerr Kriisa or ASU shooter D.J. Horne, who is looking for a third school.
Here's the list of the 25 transfers. Don't be surprised if the number hits 40 this week:
• Arizona: Kriisa and Adama Ball.
• ASU: Horne, Luther Muhammed, Enoch Broakye, Jamiya Neal.
• Colorado: Nique Clifford, Lawson Lovering, Quincy Allen.
• Utah: Mike Saunders, Bostyn Holt, Lazar Stefanovic, Jaxon Brenchley, Hunter Mecum.
• USC: Reese Dixon-Waters, Malik Thomas.
• Stanford: Isael Silva, John Bol Ajak.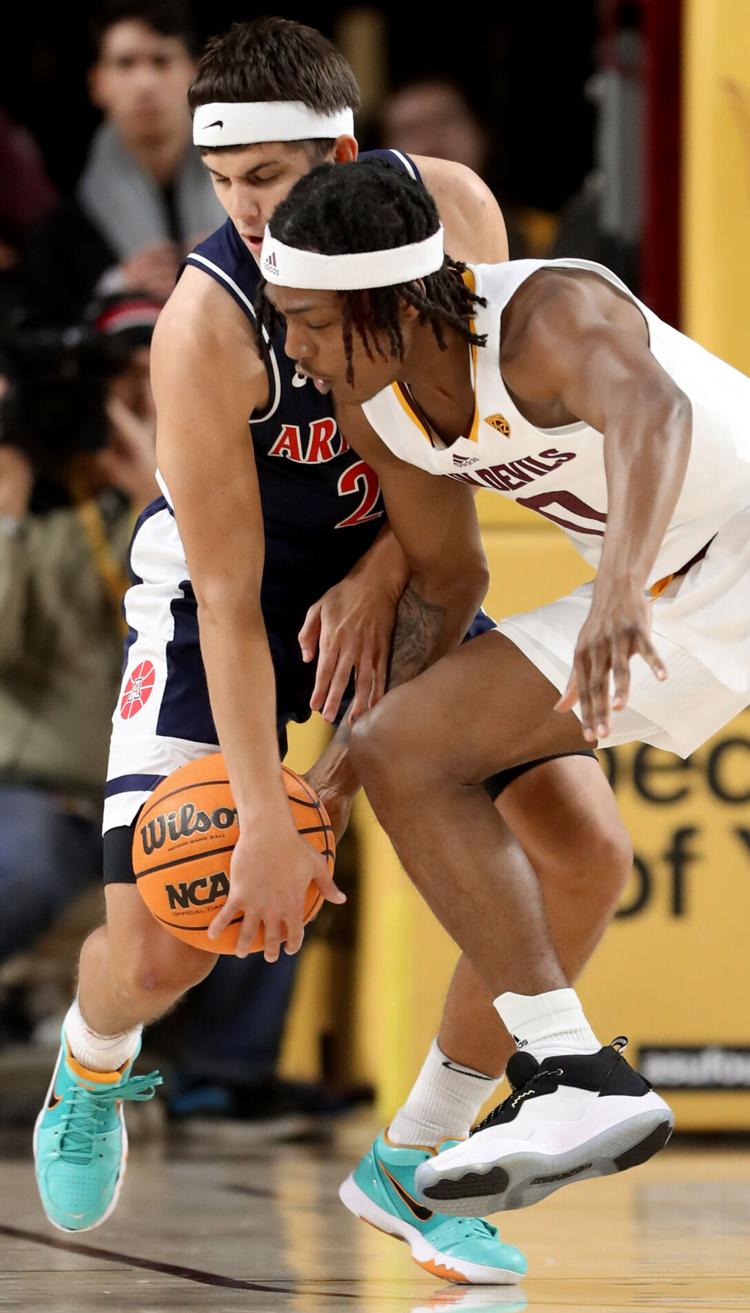 • Oregon: Jadrian Tracey.
• Cal: Kuany Kuany, Joel Brown.
• Washington: P.J. Fuller, Langston Wilson, Jackson Grant.
The new narrative about basketball's transfer portal is that it has become the most productive route to success. That happened when nine Kansas State transfers led the Wildcats to the Elite Eight.
And don't forget Elite Eight team San Diego State. The Aztecs' four leading scorers arrived on campus via the portal: leading scorer Matt Bradley of Cal, averaging 12.9 points; Darrion Trammel of Seattle, averaging 9.6; Jaedon Lee of TCU, averaging 7.9; and Micah Parrish of Oakland, averaging 7.9.
What this suggests is that Arizona's Tommy Lloyd, who over the last 20 years has probably recruited more effectively than any coach in the Pac-12, shouldn't have much difficulty replacing Kriisa and Bal.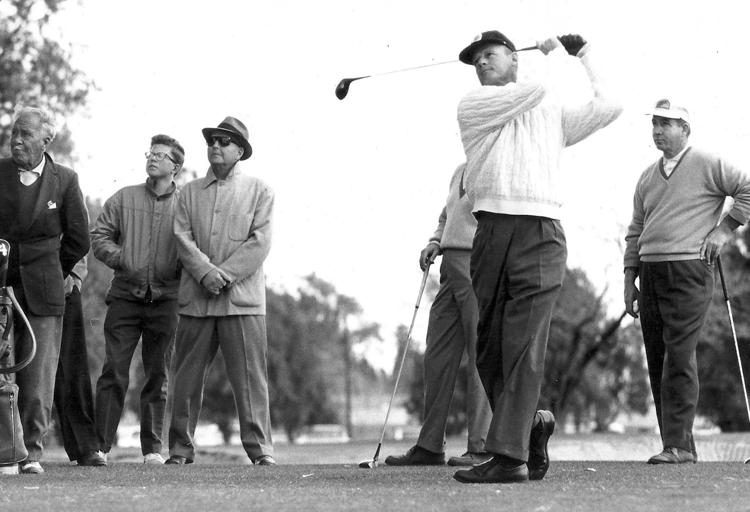 My two cents: Tucson golf legend Updegraff one of a kind
A celebration of life was held Saturday at the Tucson Country Club for Ed Updegraff, surely the greatest amateur golfer in Arizona history. Updegraff died on Christmas Eve. He was 100.
Although Updegraff spent most of his time raising a family and working in his Tucson urology clinic, he was still able to become a golfing legend, playing in six Masters and winning multiple Arizona amateurs, Tucson City amateurs and the U.S. Senior Amateur in 1981. In 1999, the USGA presented Updegraff with the Bobby Jones Award, its top yearly honor.
I was privileged to have played several rounds of golf with "Dr. Ed,'' and I remember them clearly. He spent the round not examining his golf game (or yours) but telling unforgettable stories about playing with Sam Snead and Arnold Palmer.
My favorite Dr. Ed golf story: After a round at Arizona National 20 years ago, a large Heron landed on a boulder in the pond near the 18th green, maybe 75 yards away. Thinking of the movie "Tin Cup,'' in which actor Kevin Costner hit a golf ball to chase a pelican off its perch and win a bet, someone suggested they all hit a golf ball to try to spook the Heron off the rock.
On his first shot, Updegraff hit the rock. The Heron flapped away. Just like in the movies.