A new dad's wings have been clipped. 
On social media, a new mom has vented about a dramatic marital conflict involving her husband and air travel — and some 3,000 people have reacted to it, with nearly 2,000 comments posted to date.
A wife by the username of "MethodSubstantial580" shared that her "husband loves to travel and sometimes even does it solo," she wrote on Reddit.
She said that earlier on in their relationship, "we went together [to] some countries and it was fun being with him."
MAN KICKED OFF FLIGHT FOR BEING 'FATPHOBIC' AND RUDE, YET HE HAD NOWHERE TO SIT
But then the COVID-19 pandemic disrupted everything. 
During the lockdowns, she became pregnant, she wrote — "so we sat down to talk about this because it was an accident."
She added, "I've always wanted a baby anyway, just not this soon."
She said her husband was "caught off guard" by the news of the pregnancy — "and had mixed emotions."
The woman said, "We both took it as a sign and wanted to keep the baby, but my husband said he still wanted to travel and asked if [was] OK with it."
WEDDING DRAMA: MAN USES FLASHCARDS TO TELL BROTHER HIS TODDLER ISN'T WELCOME, CHAOS ENSUES
She added, "My parents said they wanted to have a grandchild anyway and wanted it so bad that they even said they would watch him while we go out and have fun" — this was "before I was even pregnant," she said.
"My husband said he still wanted to travel and asked if [was] OK with it."
So, she continued, "I knew my baby would be in good hands if we still [did] travel, so I said yes. We decided to go through this pregnancy."
The woman then wrote, "Fast-forward to now. Our baby is 8 months [old] and my husband is an incredible father. He hasn't been anywhere since the baby was born, but he did occasionally talk about where to go next to travel."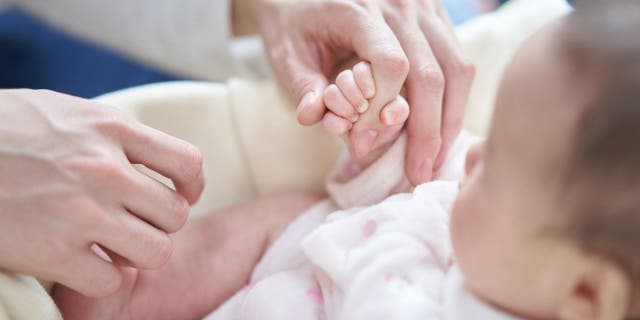 She then said, "I honestly thought at this point that he should stay home and be a father because he's a parent now. He shouldn't be gone even a day away from our baby."
She said she "told him this — and he got a bit upset."
REDDIT POSTER CRITICIZES SISTER-IN-LAW'S 'RIDICULOUS' BABY NAMES, ANGERING REST OF FAMILY
The husband, she said, "wanted to think things through," so "he asked for a little mental space to not talk about the subject right now, which I agreed."
"His college friend contacted him and invited him to a wedding to Taiwan."
The woman went on, "Then literally the next day, his college friend contacted him and invited him to a wedding to Taiwan. He told me this and said his friend was the one who helped him go through a lot in his college years and at least give him maybe four or five days to visit there."
The wife, however, said she "still said no because things [have] changed" now in their life.
Her husband, she said, "exploded" at this — "and said that I broke the promise I made while I was pregnant."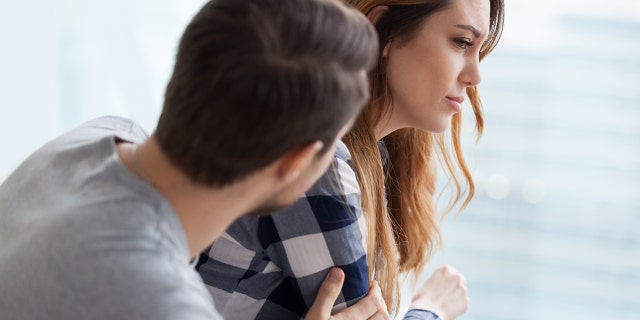 She said, "He kept telling me to give the baby to my parents to watch, but I said we wouldn't be responsible parents if we do that. He kept claiming it's responsible because we know the baby will be safe, but I kept arguing back that it doesn't work that way — and I can really take him to court if he wants to abandon the baby."
REDDIT DRAMA: MAN ASKS IF HE'S WRONG FOR LYING ABOUT TIMING OF HIS WIFE'S PREGNANCY
The wife then announced, "He broke his game system out of anger and [got] silent afterward. He only communicated about baby-related things but wouldn't talk to me about anything else."
She concluded her post by wondering if she was in the wrong.
Fox News Digital reached out to a clinical psychologist for input into the controversy.
'Completely lost me'
Plenty of others jumped in with reactions and evaluations.
Wrote one person, who received over 800 "upvotes" for the comment, "I [have to] admit I could kind of understand where she was coming from — until she accused him of abandonment and threatened to take him to court! Completely lost me with that."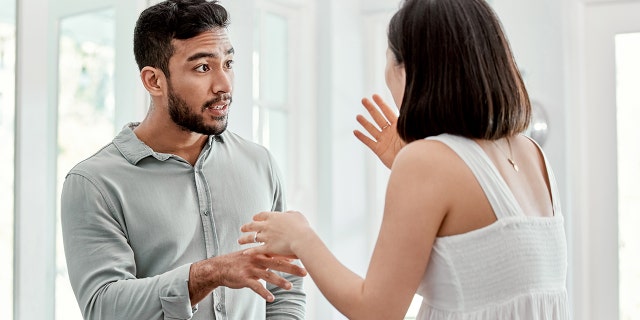 Added this person, "That's just insane. You'd think he wanted to leave the baby alone in a closet for a week instead of with her very willing and responsible parents."
Wrote another commenter, who received over 1,000 "upvotes" for this thought, "'But things have changed.' I can't stand people who commit to one thing and then completely change their minds later without any discussion."
"That's just insane." 
Another individual said, in part, in a long post about the marital issue, "I don't think [the original poster] is the [a–hole] for not feeling ready to parent solo for multiple nights, or for not feeling ready to leave her baby."
CLICK HERE TO GET THE FOX NEWS APP
The person added, "I DO think [she] is an [a–hole] for her entitled a– attitude that her husband is a bad father or abandoning her and the baby if he goes solo to a wedding. Especially when [his ability] to travel was originally part of the agreement of keeping the unexpected pregnancy."
CLICK HERE TO SIGN UP FOR OUR LIFESTYLE NEWSLETTER
Wrote another commenter quite plainly, "I don't understand why they can't travel together with the baby."