Infrastructure committee, Four Lakes Task Force address watershed conference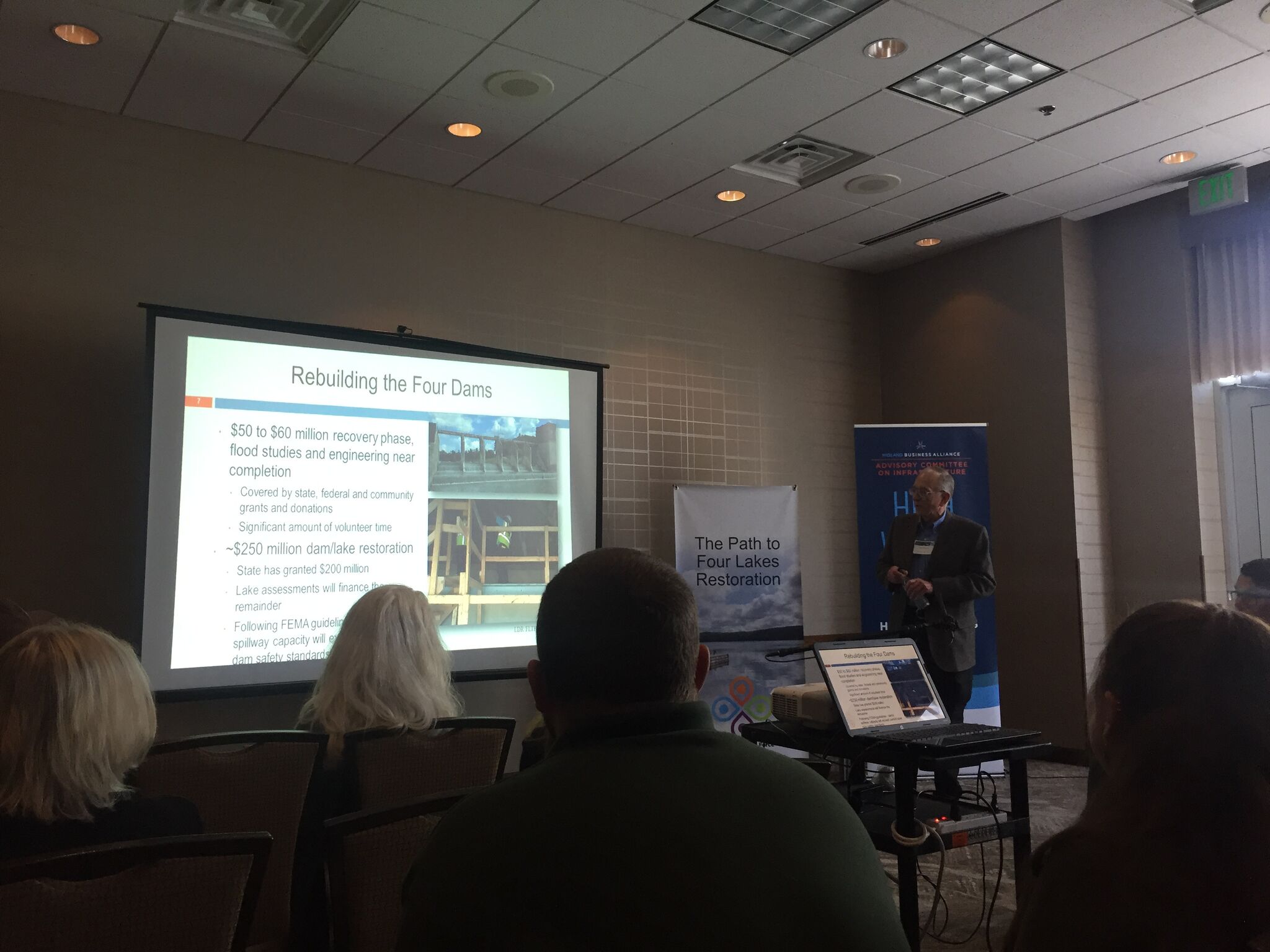 A possible solution is in the works to reduce future flooding of Sturgeon Creek and Snake Creek in the western part of Midland, J.W. Fisher told a captive audience at the Saginaw Bay Watershed Initiative Network's State of the Bay Conference in Bay City on Thursday.
Fisher and Lee Ann Keller, co-chairs of the Midland Business Alliance's Advisory Committee on Infrastructure, and Dave Rothman, vice-president of the Four Lakes Task Force, were among several speakers during the day-long conference at the Doubletree Hotel.