DIXON – The city has completed most of the infrastructure work for the Dixon Gateway commercial project, and officials are seeing business interest for another potential development across the street.
The Gateway Project is a commercial development bringing gas stations, restaurants, shops, a Fairfield Inn by Marriott and the new Dixon Family YMCA child care center to the I-88 corridor.
[ Fairfield Inn by Marriott coming to Dixon Gateway development ]
The 27-acre site along South Galena Avenue across from Walmart between Keul and Bloody Gulch roads is being developed by Xsite Real Estate of Burr Ridge and Walsh Partners of Elmhurst. It broke ground a year ago with the plan to construct a dozen buildings and is expected to create more than 600 jobs and $1 million a year in new tax revenue.
The city's cost for infrastructure is $5.2 million, of which $3 million will come from grants.
Water, sewer and storm sewer infrastructure is done, and the only other underground work that's left will be along the highway, Public Works Director Matt Heckman said Monday during the Dixon City Council meeting.
"It's really starting to take shape," Heckman said, adding that they're about a month ahead of schedule.
Road bases are in, and concrete work will begin soon, he said.
In 2020, the city won a $1 million grant from the state Opportunity Zone program for the infrastructure work, and state officials secured $2 million in capital grants last year.
The city is planning to loan itself the remaining $2.2 million from its $5 million general fund reserve. The funds will be paid back over time through tax revenue generated in the Fargo Creek tax increment financing district, which includes the Gateway Project.
[ Dixon council approves $2.2 million TIF loan for Gateway Project infrastructure ]
City Manager Danny Langloss said he recently attended a convention for the International Council of Shopping Centers promoting open spots in the Gateway footprint as well as 65 acres of land behind Walmart.
They spoke with about 20 businesses, and there's interest in Gateway as well as a possible multi-tenant building. The land behind Walmart already has city infrastructure built out, he said.
Langloss said they received better responses this year because of the progression with development projects in town.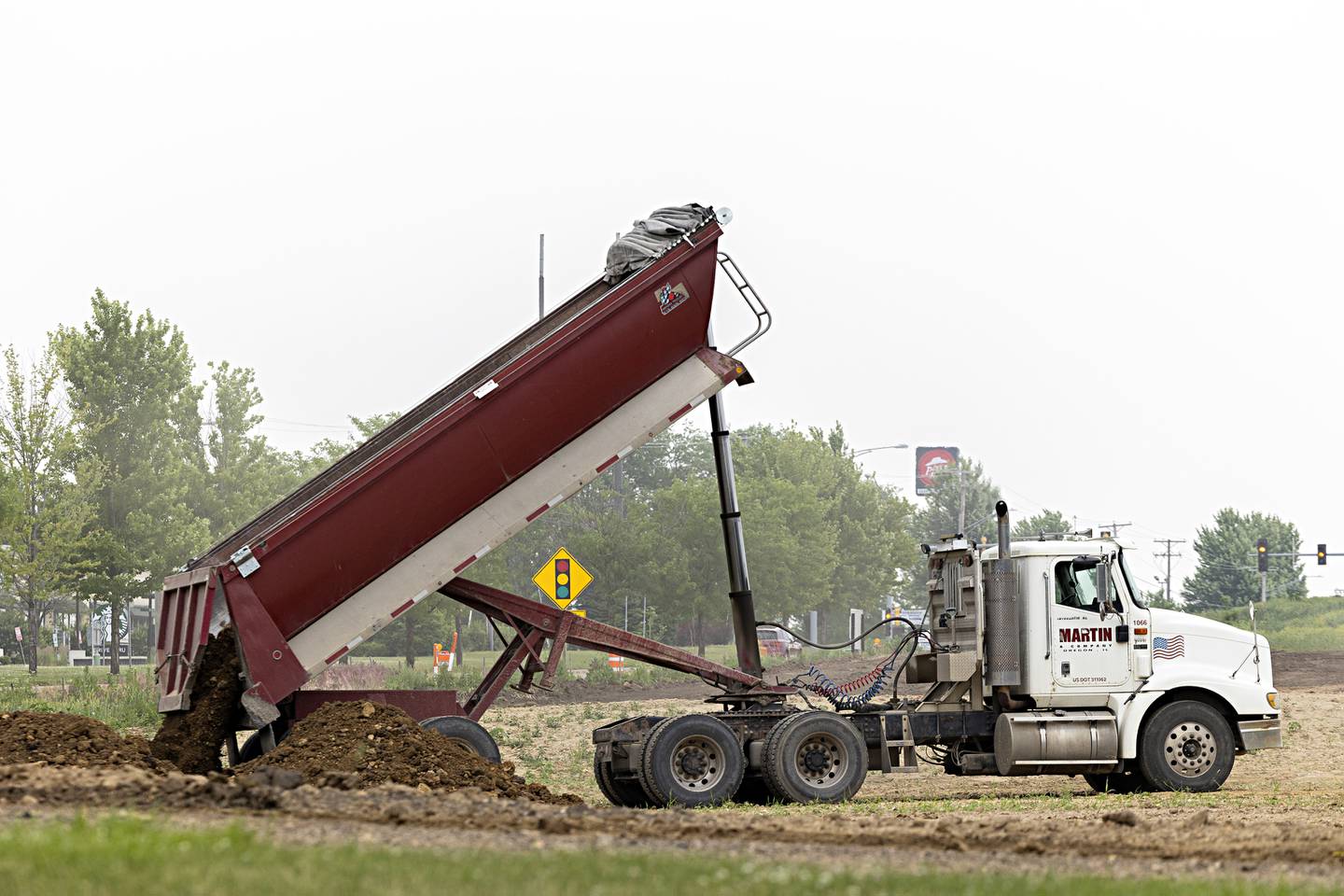 The council voted in February to award Oregon-based Martin & Co. Excavating the $4.87 million contract for the Gateway infrastructure work.
In 2021, the council approved annexation agreements across 657 acres, including land for the Gateway Project, after years of working with landowners and developers to open up new opportunities in the area.