Madison fitness legend Bobby Hinds, who Time magazine dubbed "The Jump Rope King," died Tuesday at 91.
Hinds took Kuralt into the backyard of his Regent Street home, which he had turned into a jump rope-making operation, putting many UW-Madison graduate students to work. He told Kuralt that he was making $7,000 a day off the jump ropes and had quickly become a millionaire.
Kuralt said that Hinds "spent a little time in reform school as a kid, did a little boxing, taught a little art, sold a little insurance," then, at age 46, "made a little discovery that if you string 65 big plastic beads on a piece of nylon cord, what you've got is a superior jump rope."
Hinds was jumping as he breathlessly told Kuralt he was getting his heartbeat up to 150. "It really feels great, and when you stop, it even feels better," he said.
Jil Hinds, 65, is the second oldest of Hinds' four children. She lives in Hillpoint, 60 miles northwest of Madison in Sauk County, and is in the horse business. 
"He was the most awesome teacher. He was an incredible person, and so highly intelligent, a remarkable man," Jil said. "He was beyond what we all know about him. He was so much more."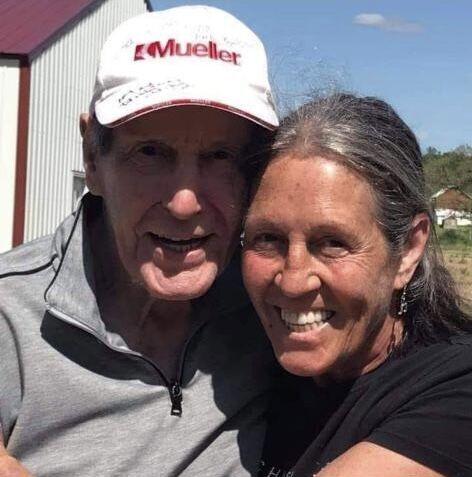 Jil said her father died of heart failure in his West Side apartment a couple of months after having stents put in to keep his arteries open.
"He was exercising and he was doing really well," she said.
Bobby and Joy Hinds were married in 1955, according to a 1994 profile in the Wisconsin State Journal. The couple's other children are Jef, Juli and Jonny.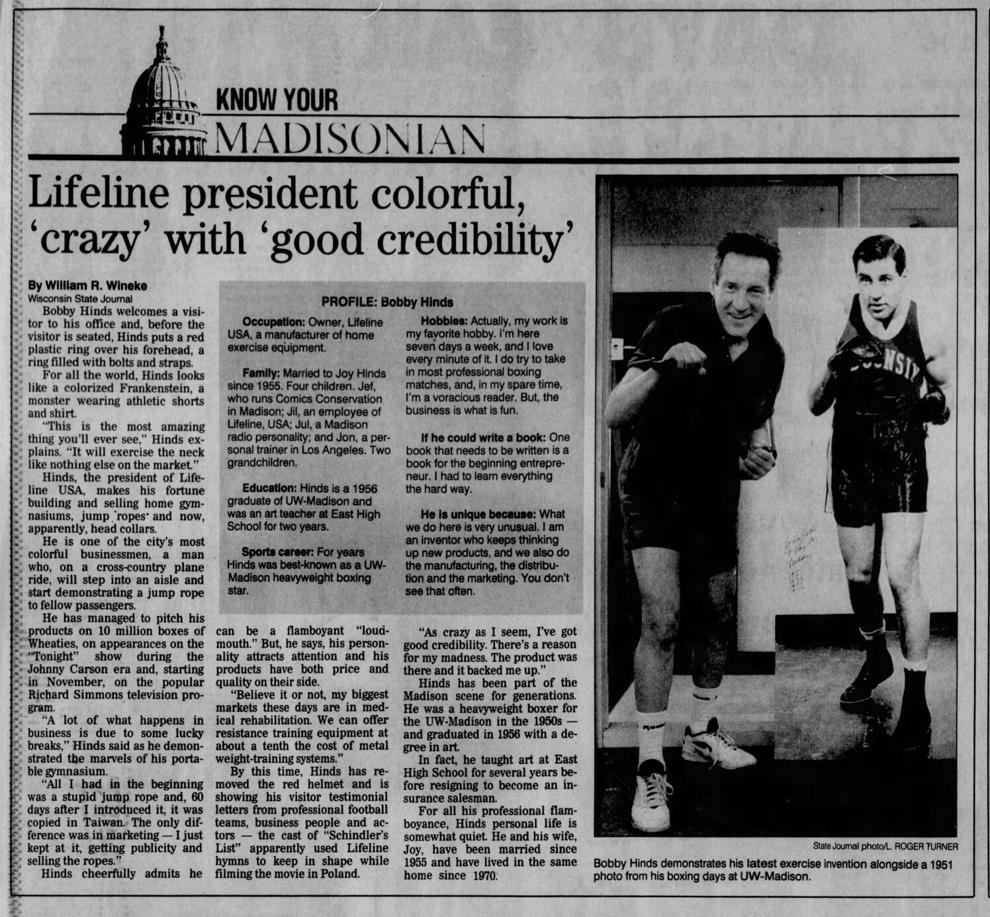 Hinds was a leader in the '70s fitness movement and besides his famous jump ropes was an early adopter of resistance training, a way to exercise without weights that has remained popular into the 2020s.
Before creating the company LifelineUSA, which manufactured home exercise equipment, in 1973, Hinds was best known as a UW-Madison heavyweight boxing star. He graduated from UW-Madison in 1956 and was an art teacher at East High School for two years.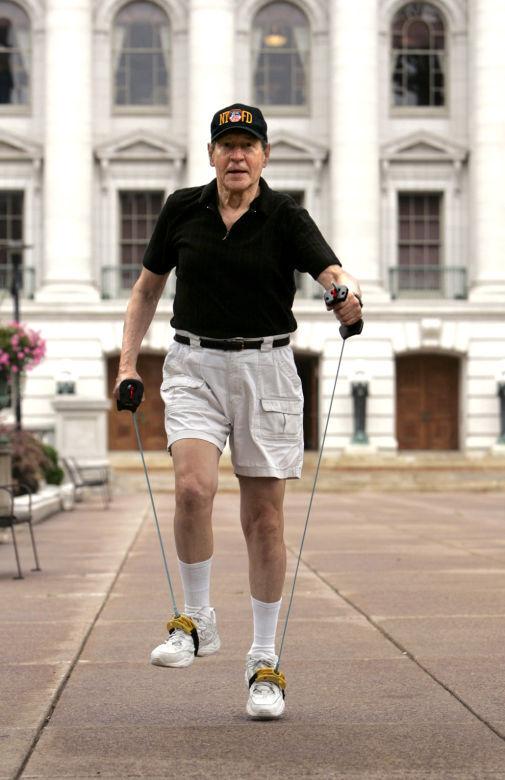 When asked about his hobbies in 1994, he said, "Actually, my work is my favorite hobby. I'm here seven days a week, and I love every minute of it. I do try to take in most professional boxing matches, and, in my spare time, I'm a voracious reader. But the business is what is fun."
He said he learned to become an entrepreneur the hard way. "What we do here is very unusual. I am an inventor who keeps thinking up new products, and we also do the manufacturing, the distribution and the marketing. You don't see that often."
LifelineUSA developed dozens of other portable fitness and training products, many of them based on resistance bands.
Hinds' pitchman skills led to appearances on "The Tonight Show with Johnny Carson," "The Merv Griffin Show" and "The Mike Douglas Show." He also landed on 10 million boxes of Wheaties.
He once told a State Journal reporter that in 1999, while flying home from Germany, he demonstrated one of his products to fellow passengers. "I sold 54 of them on that flight," Hinds said. "The secret to my success is that I'm shameless. My life is always a performance."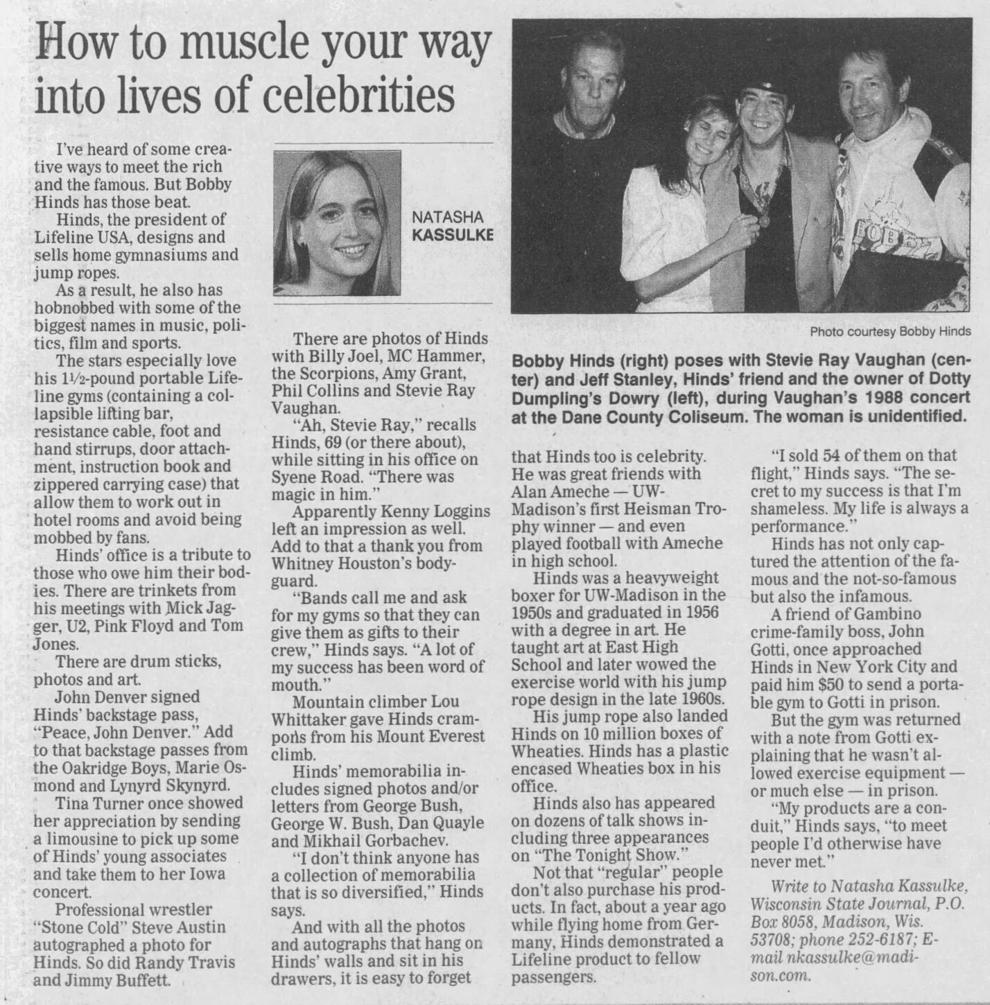 Hinds had signed photos or letters from George H.W. Bush, George W. Bush, Dan Quayle and Mikhail Gorbachev, according to a 2014 profile in the Milwaukee Journal Sentinel.
Jil said her dad met a lot of musicians through his 1½-pound portable Lifeline gyms, which made it easy for stars to work out in hotel rooms and avoid being mobbed by fans.
Hinds' office was full of souvenirs from musicians he had met: Mick Jagger, U2, Pink Floyd and Tom Jones, a State Journal story from 2000 noted. He saved backstage passes from John Denver, the Oakridge Boys, Marie Osmond and Lynyrd Skynyrd and had photos of himself with Billy Joel, MC Hammer, Amy Grant, Phil Collins and Stevie Ray Vaughan, among others.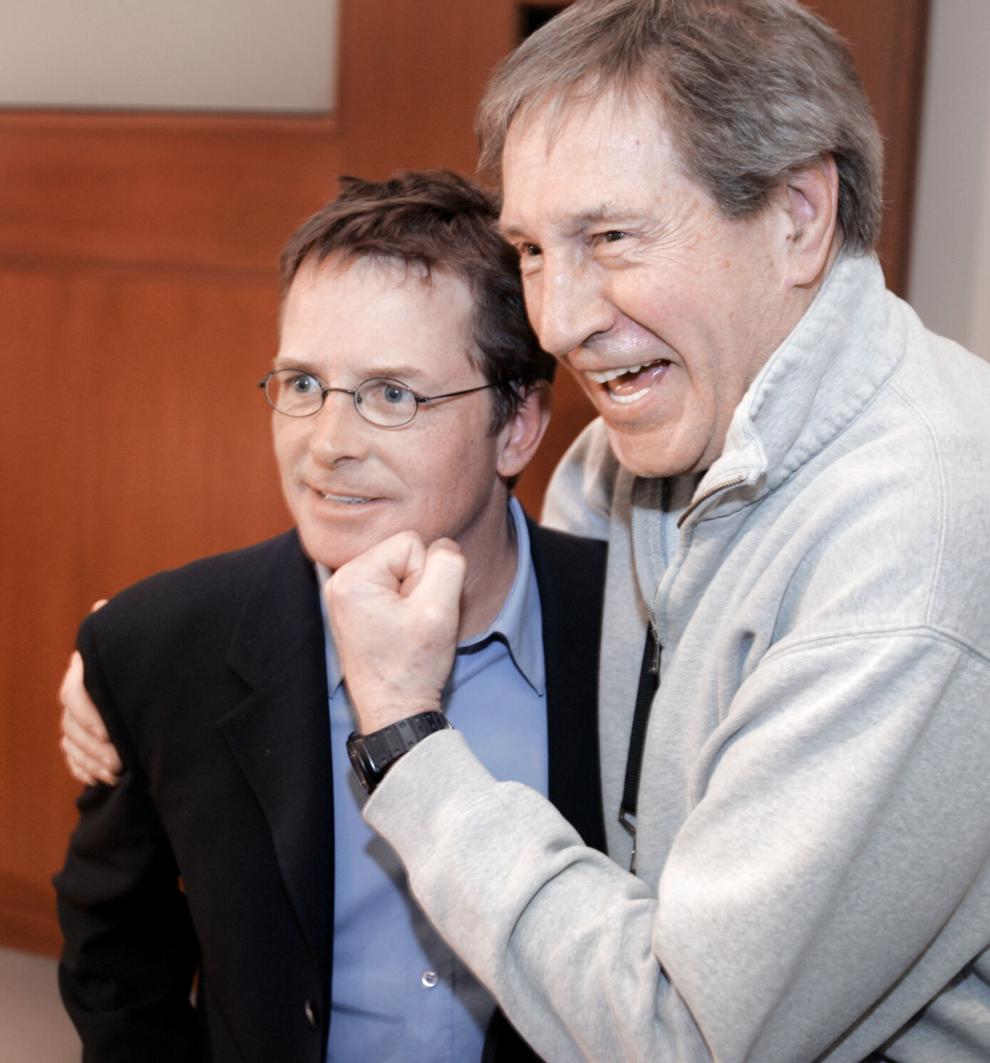 Jil said her father met with Vaughan on August 27, 1990, the night the musician was killed in a helicopter crash in East Troy, after a performance at Alpine Valley Music Theatre.
"I still have pictures somewhere," she said. "My dad is just the most incredible person I've ever met. He would get in people's souls, and it didn't matter if it was rock 'n' roll stars, everybody gravitated toward him. He was just a magnet for people, and they just loved him. He was an incredible, incredible person."
Jil said her father donated his body to the UW School of Medicine and didn't want a funeral.
Take a look at 'Immersive Van Gogh'