KENNESAW, Ga. |
Mar 31, 2023
Kennesaw State is rolling out the red carpet for two former students who helped create one of the highest grossing films of all time, "Avatar: The Way of Water."
Bill Lorton and Vaughn Cato wrote much of the core software program for the motion
capture used in in the epic film that just won an Academy Award for best visual effects.
The two men will be the featured speakers at an event on the Marietta Campus on April
6.
"It's almost too much to think about when you consider the record-breaking, worldwide success of the Avatar series," said Lorton. "We just try to stay humble."
Lorton and Cato met as software engineering students at Southern Polytechnic State University, now Kennesaw State University, in the 1990s. They became friends instantly and have been a team ever since.  
"We realized we both had a maniacal passion for software engineering before we even started college," said Lorton.
Cato added, "Our minds were always just wired to automatically think, 'how can I use science and technology to solve a problem?'" 
Motion capture technology uses reflective markers to capture an actor's movement and translates it to a computer or a CGI character. The men's careers in motion capture software programming began in video game production in the early 1990s, and they say video games used to be their "bread and butter." But they recognized early on the potential that motion capture could have in films.
While the gifted duo has worked on many films, including "Polar Express," "Lord of the Rings," and "The Incredible Hulk," the "Avatar" films are their biggest labors of love. Their talent in the development of the motion-capture system, now used to help create the world of Pandora in "Avatar," earned them Academy Awards in 2005 for Technical Achievement. A picture from that award ceremony standing alongside actress Scarlett Johansson remains a favorite.
In 2017, when writer and producer James Cameron started production of "Avatar: The Way of Water," Lorton and Cato were named as lead programmers for the film. While one might think a move to Hollywood followed, Lorton and Cato never left their homes in Marietta, Georgia. In fact, the software programmers each worked from their home offices and would usually only see each other if their wives arranged a night out to dinner.
Lorton and Cato had their work cut out for them with the "Avatar" sequel because so much of it was filmed underwater in a huge tank in Manhattan Beach, California. They said the bubbles in the water resembled the reflective markers so it would confuse their system. This would require Cato to fly out to the set several times.
"It was exciting to be on set in that it was like controlled chaos. But it was also a lot of pressure because we were the ones who created the software," Cato said. 
"That's what we did though," Lorton added. "We would see the problems, fix them, see more problems, and fix those. It was constant improvement. Plus, when you work with James Cameron, you must be prepared because he has such big ideas." 
Lorton and Cato were also lead programmers for a third film in the series, which was shot alongside "Avatar: The Way of Water," and they will work on two additional installments. 
"It's the biggest motion-capture series ever made, so being involved in the motion-capture technology of it is a big deal," said Cato. "But there are so many other aspects involved, too, so we will always just stay humble and work hard."
As satisfying as they've found the immense success of "Avatar," they say they know their roots and credit their own success to Kennesaw State.
"Southern Tech, now Kennesaw State, was very hands-on and really focused on practical application versus the theory. Theory is important, but at the end of the day, you need to make stuff work. Southern Tech taught us how to do that," Cato said.
– Amanda Cook
Photos by Darnell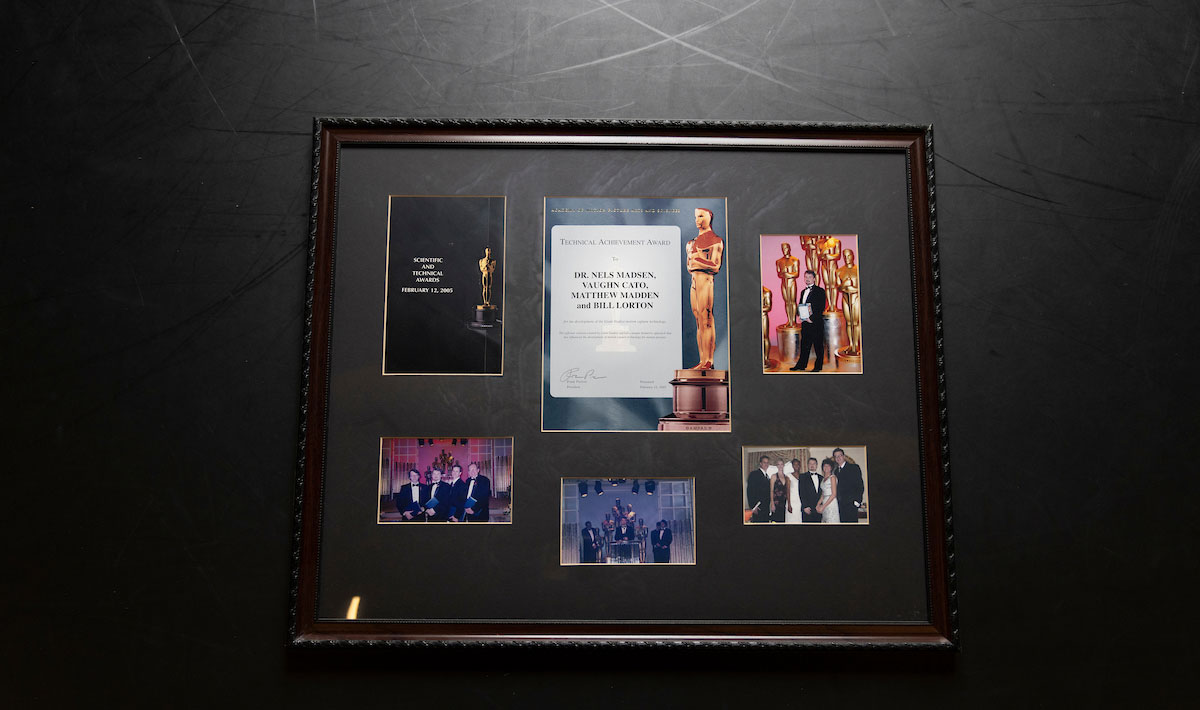 Related Stories
A leader in innovative teaching and learning, Kennesaw State University offers undergraduate, graduate and doctoral degrees to its more than 43,000 students. Kennesaw State is a member of the University System of Georgia with 11 academic colleges. The university's vibrant campus culture, diverse population, strong global ties and entrepreneurial spirit draw students from throughout the country and the world. Kennesaw State is a Carnegie-designated doctoral research institution (R2), placing it among an elite group of only 7 percent of U.S. colleges and universities with an R1 or R2 status. For more information, visit kennesaw.edu.