It was vulgar. It was crude. It was sensational. And it was mostly false. In 1959, writer and experimental film director Kenneth Anger published Hollywood Babylon, his seminal tome exploring the sordid lives of Tinseltown's biggest stars. Once banned in the U.S., the book can best be described as a dishy kiki in printed form, a gossip gala complete with pictures one can peruse in between gasps and generous sips of tea. In the 64 years since it first shocked the literary world, the book has become a sort of Bible for film lovers who live to see celebrity dirty laundry hung out on the line. And like the Bible, many of the tales told in Anger's book shouldn't be taken literally. Most of Hollywood Babylon, in fact, should be taken with not just a grain of salt, but the entire shaker.
Yet despite all of its misinformation and outright nonsense, this sizzling piece of spicy scandal has endured for decades, with Anger even updating the book for its 1975 re-release. The book's success led Anger to publish another volume of steamy tales, Hollywood Babylon II, in 1984. Anger also once promised a third volume, but with his recent death, a trifecta of the wanton ways of the celebrity world never materialized. So how has a book based on so many outrageous anecdotes and myths managed to maintain such a prominent place in pop culture? The answer is simple: for as much as movie fans love their stars, they love it even more when those stars fall, and Hollywood Babylon is the rocket that shoots them all down.
RELATED: Without Kenneth Anger, We Might Not Have Beautiful Weirdos Like David Lynch or John Waters
Kenneth Anger: From Queer Film Visionary to Gossip Monger
To understand how Hollywood Babylon came to be, and to understand its enduring popularity, it's important to know more about its author. Kenneth Anger, who passed away on May 11 at the age of 96, was a pioneer in the world of avant-garde queer film. Born in Santa Monica, California, in 1927, Anger began storytelling at a young age. He claimed to have been a child actor, appearing in the 1935 film version of A Midsummer Night's Dream with Mickey Rooney, but Anger's name is nowhere to be found in the film's credits, nor is any of hint of his presence in the movie itself. Anger did, however, begin experimenting with moviemaking at the age of nine, and by the time he was 20, he had written, directed, and starred in the cult masterpiece Fireworks. Filmed at his parents' home while they were away for the weekend, the 1947 short subject is a surreal fever dream well ahead of its time, filled with haunting homoerotic images and scenes of shocking violence and brutality. Sex researcher Alfred Kinsey saw the film and was so moved by its stunning imagery and disquieting themes, he bought the movie's first print.
With Fireworks firmly placing him in the forefront of experimental underground film culture, Anger wrote and directed dozens of shorts over the next six decades that explored queer themes, homophobia, the occult, and sadomasochism. He reached his zenith with 1963's Scorpio Rising, a 28-minute film inspired by the homoerotic iconography of the leather motorcycle gangs of the 1950s and 60s. The movie is a cacophony of celluloid sexuality that includes scenes from 1953's The Wild One with Marlon Brando juxtaposed against clips from Cecil B. DeMille's silent classic about the life of Christ, King of Kings. The film was initially banned on charges of obscenity but received enough critical praise to ultimately land it on the list of 1001 Movies You Must See Before You Die. Scorpio Rising is both a celebration and indictment of Hollywood's version of machismo and masculinity, and it's in this short subject that Anger's disdain for the mainstream movie industry is most visible. Watching this film, it's not difficult to understand what motivated Anger to author a book that aimed to tear down the glamorous, glittering facade of show business.
'Hollywood Babylon' Brought the Stars Down From the Heavens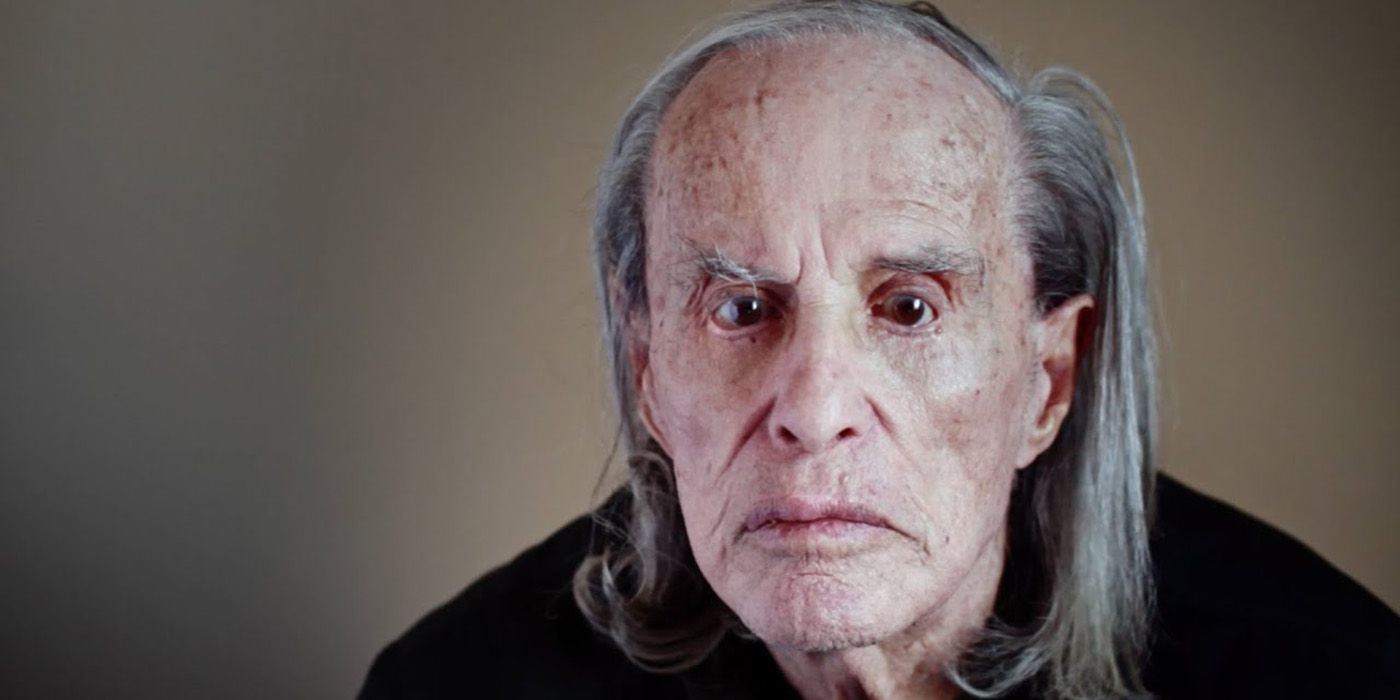 It could be that Anger was bitter about never being accepted into the mainstream, or maybe he never wanted to be part of it and was more comfortable mocking it. Whatever the case, Hollywood Babylon was his way of thumbing his nose at the industry he knew only from the periphery, and it tapped into a sentiment shared by thousands who could also only look from the outside in. Anger actually began writing gossip items for French magazines to help finance his filmmaking endeavors, some of which he picked up from social circles, some of which he simply made up for profit. In the days when the studio system was firmly in place, public relations people worked overtime to control the images of the stars under contract, doing their best to ensure only the most sanitized, family-friendly stories about their clients ever got out to the public.
Factual or not, the stories in Hollywood Babylon stripped the veneer away, and movie fans around the globe gobbled up the tales like a delicious dessert after a hearty meal. For the first time, people no longer looked at their favorite celebrities as exalted beings floating above them. Anger's book brought the stars down from the heavens and made them "real" to the masses. In some cases, Anger's stories were so sleazy, they made readers feel superior to their once-revered idols, and that was something so powerful, it forever altered audiences' perceptions of the personalities they saw on the silver screen. The golden age era of the untouchable "movie star" began to crumble, and Anger was only too willing to continue bringing in the wrecking ball.
Anger Used Shocking Photos to Perpetuate Myths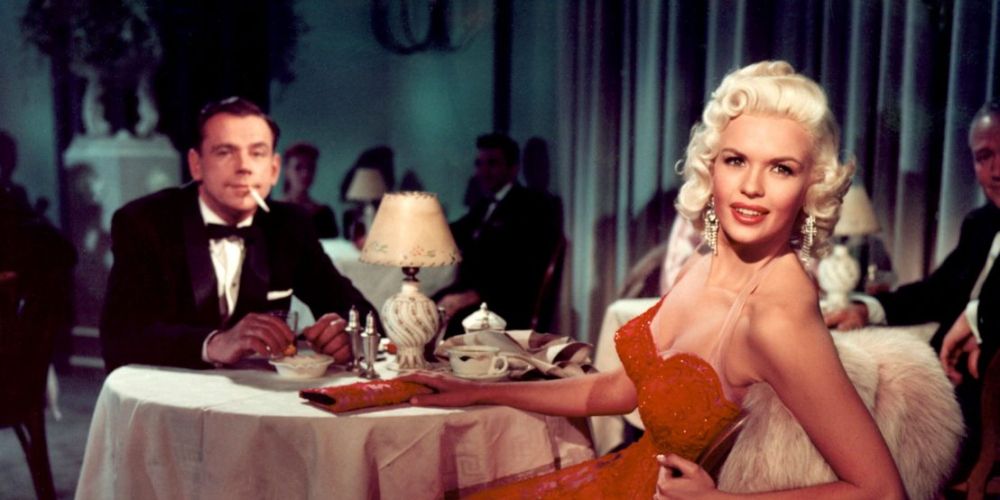 In Hollywood Babylon, Anger frequently supplemented his anecdotes with photographs to help boost their credibility. When actress Jayne Mansfield was killed in a car accident in 1967, Anger created the false story that she had been decapitated, publishing a photo of a pile of blonde hair lying in the road at the accident scene. It turns out the hair was actually one of Mansfield's wigs that was ejected from her car at the time of impact. The myth of a headless Mansfield, however, has continued to endure, even 56 years after her death.
Trying to paint a picture of 1940s musical star Carmen Miranda as an oversexed minx who loved to bed her male co-stars, Anger included an unfortunate candid shot of the actress being lifted in the air by scene partner Cesar Romero during a rehearsal for their 1942 film, Springtime in the Rockies. Miranda, unfortunately, was not wearing panties under her skirt at the time the photo was taken, so readers were easily duped into believing Anger's stories of Miranda's wanton ways. Anger was especially fond of finding photographs of celebrities looking their absolute worst, then using those shots to support frequently false scoops about their rampant drug use or alcoholism, or to report that they were suffering from some fatal disease that had them living their sad last days. Elizabeth Taylor was one of Anger's favorite targets, with Anger placing a gaudily colorized picture of Taylor at her heaviest weight on the cover of the second edition of his book.
'Hollywood Babylon' Created Lasting Urban Legends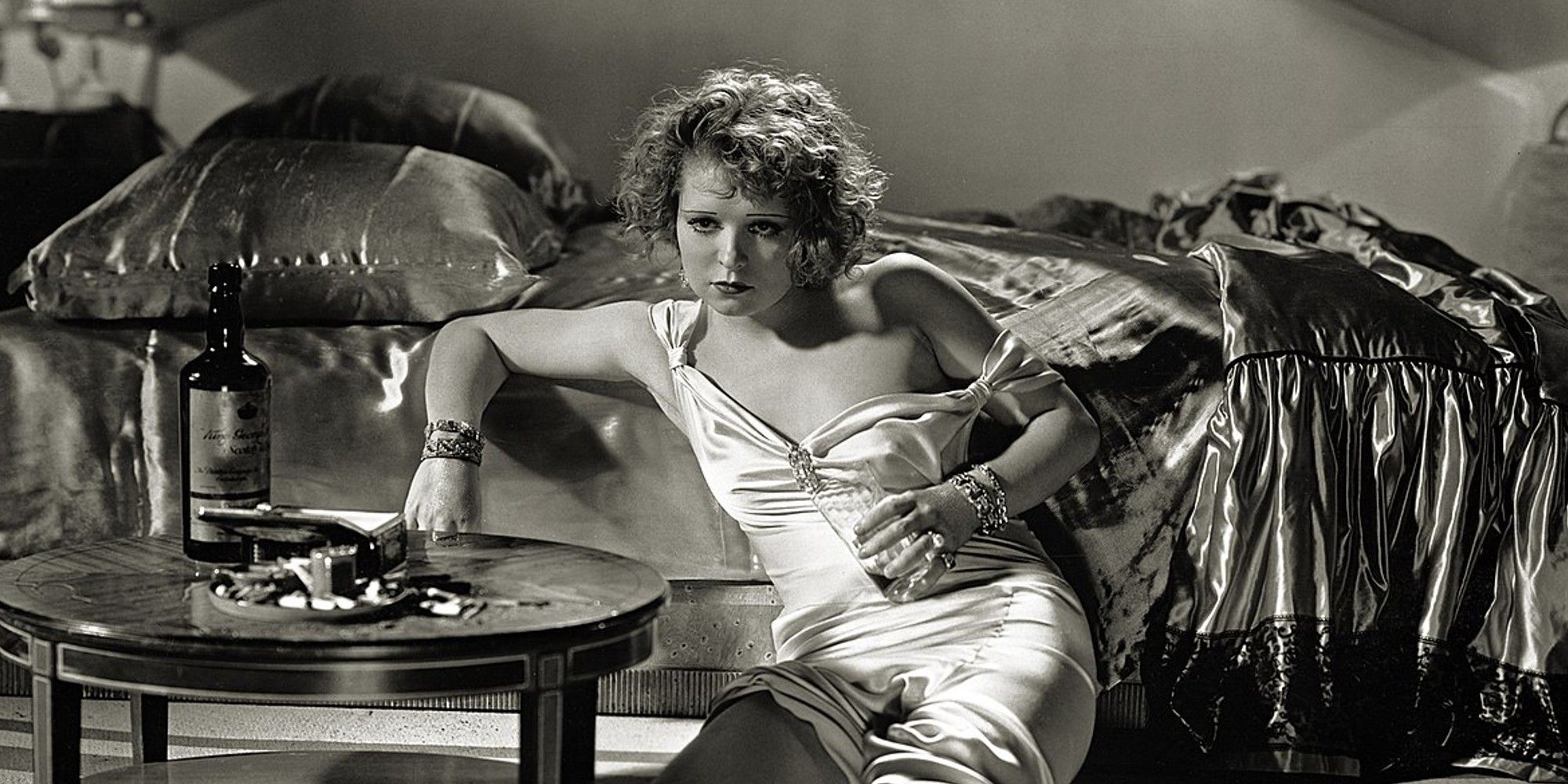 Even without photos to bolster his wild tales, some of Anger's false stories from Hollywood Babylon still exist as urban legends today, like the rumor that 1920s movie goddess and "It Girl" Clara Bow once had sex with the entire USC football team. Incidentally, Bow was the inspiration for Margot Robbie's character in the 2022 film Babylon, the movie itself inspired by the themes in Anger's book. Anger also claimed sisters Lillian and Dorothy Gish were lovers; that Rudolph Valentino died not after an appendectomy, but after being poisoned by a secret lover; that tragic actress Lupe Vélez drowned with her head in the toilet while trying to commit suicide; and that silent screen star Ramón Navarro, murdered in his home in 1968, was found with a sex toy, allegedly modeled after Valentino's own anatomy and gifted to Navarro by the actor himself, shoved in his mouth.
The more outlandish the story, the more readers seemed to love it, and the longer the myth remained in the public consciousness. People can't help but be mesmerized by a story full of squalid, filthy details, and there are few things more satisfying than when those details are attributed to a treasured icon. The same types of preposterous myths Anger perpetuated in Hollywood Babylon continue today. There's the false story that singer Cass Elliot choked to death on a ham sandwich, for instance, and of course, there's the infamous one about Richard Gere and the gerbil. Though ridiculous, stories like these continue to be entrenched in pop culture. As psychotherapist Britt Frank writes in her book, The Science of Stuck, "Celebrity gossip is a safe way to snack on schadenfreude… it feels a lot less shameful to admit we enjoy watching celebrity misfortunes than to admit we enjoy watching the misfortunes of family and friends."
From 'Hollywood Babylon' to 'TMZ'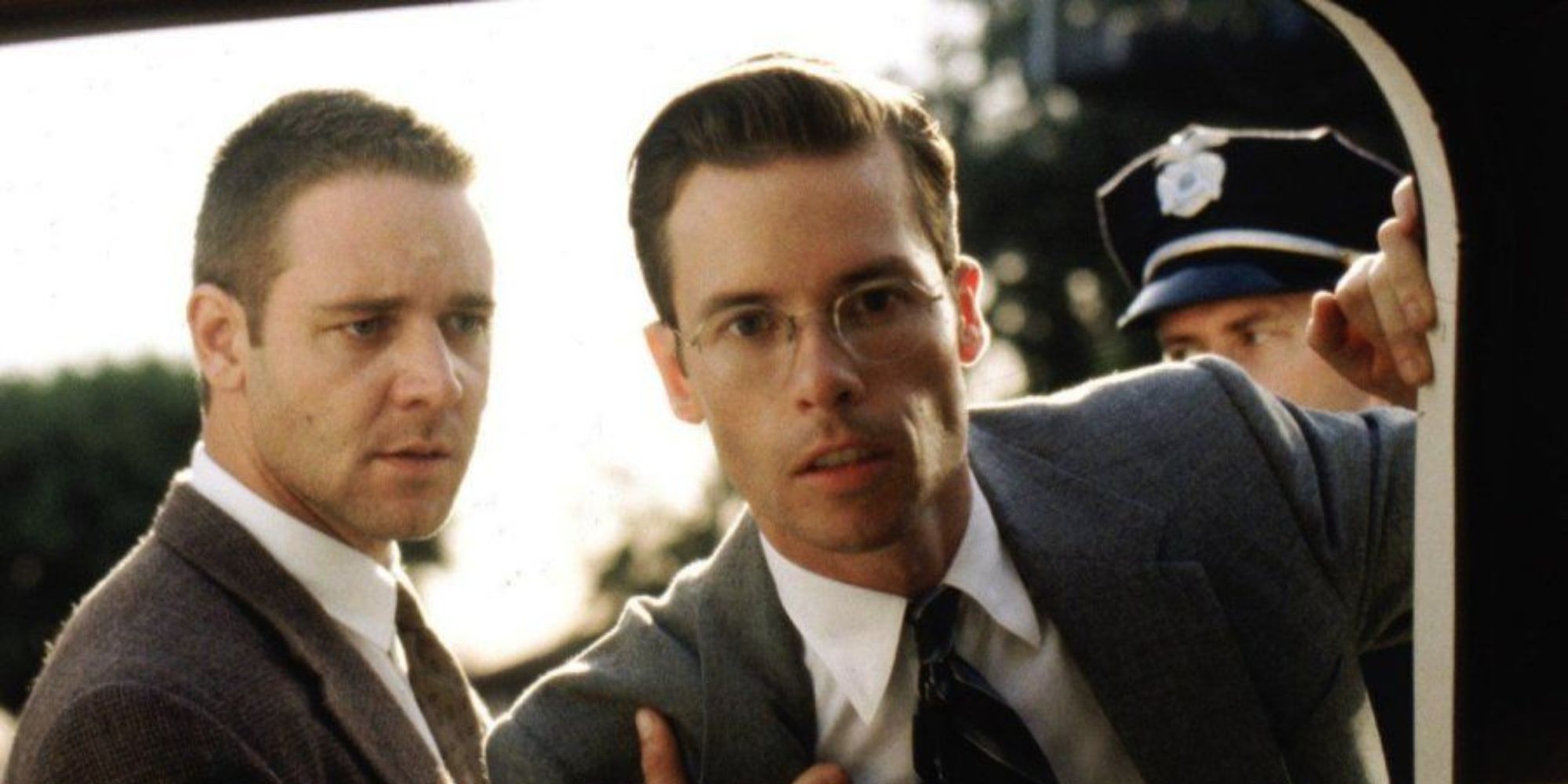 It would be fair to say that Anger's Hollywood Babylon helped propel the era of tabloid journalism, picking up on the momentum notorious 1950s gossip magazines like Confidential (famously referenced in 1997's L.A. Confidential) had started. While rags like Confidential thrived on hyping scandalous items about celebrity sex, infidelity, and other licentiousness, Hollywood Babylon turned the heat up even higher and memorialized the debauchery in hardcover, giving a lasting keepsake to movie fans harboring a love-hate relationship with the stars they see on the big screen.
Devoted followers of the entertainment industry want to see their favorite personalities succeed, to reach the highest rung on fame's ladder. But once that happens, there's nothing left but to wait for the descent, and Anger was an expert at packaging that decline, with truth being secondary to the hyperbolic. His influence can still be felt today, from celebrity news magazines like People and In Touch Weekly to internet celebrity buzz sites like TMZ and Radar Online. Anger may not have realized the impact his collection of naughty narratives would have on the current state of celebrity tabloid journalism, but there's no argument about the significance of his contributions, for better or worse.