MADISON, Wis. – Wisconsin Attorney General Josh Kaul and 22 other attorneys general issued a letter to Kia and Hyundai Monday, March 20, demanding that the companies do more to protect drivers from theft.
Specifically, the letter urges the companies to "accelerate the implementation" of software upgrades aimed at preventing theft and provide free safety measures for owners whose cars cannot support the upgrade.
SIGN UP TODAY: Get daily headlines, breaking news emails from FOX6 News
A press release from Kaul's office states that there was a nearly 800% increase in Kia/Hyundai theft reports in Milwaukee in 2021, and though there was a slight decline in 2022, there were still six Kia/Hyundai thefts every day in Milwaukee as of the end of September 2022.
The letter from the 23 attorneys general states, "While your companies are reported to have taken some steps to address this crisis, it hasn't been enough, and it hasn't been done fast enough."
In February, the companies announced a new free, anti-theft software upgrade that will require drivers to have a key to start a car.
The letter from the attorneys general says that announcement "is long overdue and still not enough."
"Your companies made the choice not to include anti-theft immobilizers as standard equipment in many of your vehicle models sold in the United States during a period when every other manufacturer was doing so – and even though these vehicles come equipped with immobilizers when sold in Canada and Europe. These highly effective immobilizers were standard equipment on 62% of other manufacturers' car models in 2000, and by 2015 they were standard on 96% of other manufacturers' vehicles. And yet, in that same year, only 26% of Hyundai and Kia models came equipped with an immobilizer as standard equipment. You waited until November 2021 to make immobilizers standard equipment on all your vehicles," the letter states.
The letter demands that the companies "do everything in your power to accelerate the implementation of the software upgrade and to provide free alternative protective measures for all those owners whose cars cannot support the software upgrade."
It goes on to note that the software upgrade "will not be available for most of the affected models until June," and it cannot be installed on certain models from 2011-2022.
Kaul's statement notes that many of these thefts are connected to other crimes, further endangering the public. The letter notes a FOX6 report from 2021 in which a teen was killed in Milwaukee after stealing a Kia Sportage and fleeing police before crashing into another car.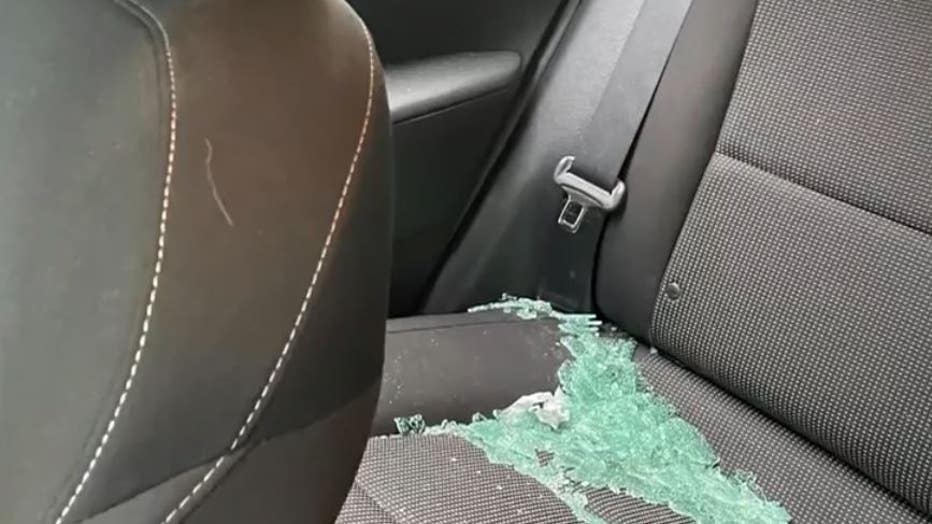 The letter notes that theft victims risk being unable to insure their vehicles, as "major insurance companies are now refusing to insure the Hyundai/Kia models most susceptible to theft." In states where insurance is required, it means these model owners can no longer legally drive their cars.
The letter demands that the companies make anti-theft steering wheel devices available "so that every current owner can obtain one of these devices at no cost as soon as possible — especially those owners whose cars are not compatible with the software upgrade you recently announced."
"Hyundai is committed to ensuring the quality and integrity of our products. All Hyundai vehicles meet the anti-theft requirements of Federal Motor Vehicle Safety Standard 114.  In response to increasing thefts targeting Hyundai vehicles without push-button ignitions and immobilizing anti-theft devices in the U.S., Hyundai has introduced a free anti-theft software upgrade to prevent the vehicles from starting during a method of theft popularized on TikTok and other social media.
All Hyundai vehicles produced since November 2021 are equipped with an engine immobilizer as standard equipment. Hyundai is also providing free steering wheel locks to law enforcement agencies for distribution to local residents who own or lease affected models."