Ronnie Coleman, who has won the Mr. Olympia title eight times in a row, is recognized as the greatest bodybuilder with the likes of Arnold Schwarzenegger. His very intense workouts and dominant body leaves one wondering. He is knowledgeable about the specifics of bodybuilding and has a good sense of talent. Ronnie also runs a YouTube channel that boasts 1.46 million subscribers.
ADVERTISEMENT
Article continues below this ad
The bodybuilding legend reviews celebrity workouts in the show "Ronnie Reacts." You're enticed to watch more of his content by his responses to and observations about celebs. In the tenth episode of 'Ronnie reacts,' he reviewed Jason Momoa's intense workout session.
ADVERTISEMENT
Article continues below this ad
Ronnie Coleman appreciates Jason Momoa
Ronnie enjoys working out in the gym. Even at 58, he still finds the skill of bodybuilders to be exciting. In the tenth episode of 'Ronnie reacts' on his YouTube channel, he was awestruck by Jason Momoa's workout.
The video featured Coleman and his review of Mamao's workout. We see Jason displaying his strength and stamina to carry out some very difficult exercises with heavy dumbbells, doing weighted pull-ups, and rock climbing.
Jason played the role of Khal Drogo in the first two seasons of Game of Thrones on HBO, Baba Voss on the Apple TV+ science fiction series, and has been portraying the role of Aquaman since 2016. He is extremely hardworking and consistent in maintaining a fit and chiseled body.
DIVE DEEPER
Ronnie describes him as truly gifted and talented. He also appreciated Jason's strong coordination and rock climbing. While watching him climb on some mountains, Ronnie recalled his memories of climbing and said, "Kind of stuff we were doing at Swat Training". 
At many points in the video, Jason's determination and grit amazed Ronnie to push further. He also makes a mention of the series 'See' on Apple featuring Jason.
Ronnie's five rules of success
Undeniably, Coleman, the Winner of 26 IFBB professional titles is one of the very successful bodybuilders the world has witnessed. His popularity earned him several endorsements which took him across the globe. 
ADVERTISEMENT
Article continues below this ad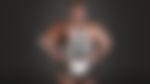 One would be interested to know how he attained such massive success. In an interview, he said that he followed five rules of success. He also guaranteed that by following them one can be successful at whatever they choose to become. 
He said, "Be dedicated. Be motivated. Always be willing to persevere. Have a passion for whatever it is you want to do. The most important one is to have faith."
ADVERTISEMENT
Article continues below this ad
WATCH THIS STORY: Mr Olympia Legends Arnold Schwarzenegger vs Ronnie Coleman Body Comparison
He also added, "I personally believe that God will help you with anything if you believe in Him and you believe in yourself." Fair to say, Coleman is a man of principles. What do you think about his five rules of success?