On Thursday night, play-by-play broadcaster Mike Breen will be adding another NBA Finals to his resume. He's gearing up to yell his signature "Bang!" when a player on the Denver Nuggets or Miami Heat drains a three-pointer while providing commentary NBA fans have loved for years. 
Before this season began, Breen couldn't even think about basketball after learning his home on Long Island was engulfed in flames. The fire was sparked by improperly disposed staining materials in his garage. 
Breen spoke at length with The Athletic about the many texts and calls he received when news broke his Manhasset, N.Y., home was destroyed by fire. 
It was, at times, difficult for Breen to fight the emotions. His youngest son Matt was still living at home but fortunately wasn't in the house when the fire ignited. 
CLICK HERE FOR MORE SPORTS COVERAGE ON FOXNEWS.COM
Breen said he and his family are fortunate to have such a good support system. 
"It's my life story in terms of every step of the way there's somebody there with kindness or somebody that cares or somebody there who helped," Breen explained. "My whole life I've been blessed. Growing up with a mother and father and brothers, with my own family with my wife and my kids. My career. I've been blessed with all these things.
"This sounds kind of corny, but something bad really happened. But it became this blessing because we received all this love and kindness from so many people. And it's hard to express how it feels to know that people really care about you and care about your family."
Breen and his wife weren't home at the time of the fire. They were on a short vacation to Napa before he'd be locked in to his broadcasting duties with the New York Knicks and national games for another NBA season. 
NBA ANNOUNCER MIKE BREEN'S HOME DESTROYED IN FIRE
When he awoke the day they were supposed to fly home, Breen had countless messages and voicemails from family hoping they were OK dealing with a fire he didn't know about yet.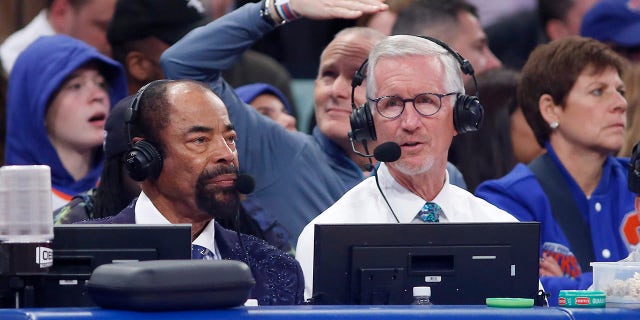 "A couple of my brothers, the voicemails they left, there was such desperation," Breen said, via The Athletic, admitting that he would get emotional while recounting it. "Like, one of my brothers was saying, like, 'Please call me. Please call me. Let me know where you are.' Because they thought I was in the house. You can hear it in their voice. That's something you just don't forget."
Breen said it's still shocking to think about the moment they finally returned home to see what remained of their home. Breen couldn't help but think about the memories and mementos that were lost. 
Breen didn't seek out sympathy.
But when the story broke, he felt an outpouring of love.
JOE MAZZULLA WILL RETURN AS CELTICS HEAD COACH FOLLOWING DISAPPOINTING PLAYOFF EXIT
"When I go into the arenas, every arena across the country, and you see all these friends. You realize how important they were," Breen said. "Every single one of them meant something because it strengthens you. At a time where you kind of were wobbling a little bit after the news and what happened, all of these people that were there to rally and support around us, it strengthened us. And it got us through without a problem.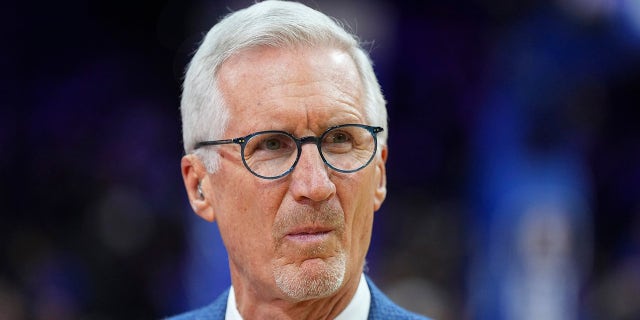 "I fell head over heels in love with mankind because of people's spirit. It's amazing what they can do to raise yours."
While many priceless things were lost in the fire, Breen's wife found a custom jersey ESPN had made for Breen with "The Gray Mamba" on the back, a play on the late Kobe Bryant's nickname. 
CLICK HERE TO GET THE FOX NEWS APP
Bryant signed the jersey, writing, "From one Mamba to another," and it's something Breen cherishes to this day.