Cal men's basketball has announced its next head coach, and he comes with deep ties to the Golden Bears' biggest rival. 
Mark Madsen, a two-time NBA champion and coach of Utah Valley for the past four seasons, was announced Wednesday as the head coach at Cal Berkeley. 
"I am extremely grateful to Chancellor Christ and Director of Athletics Jim Knowlton for their belief in me, and for the tremendous opportunity to lead Cal's men's basketball team back to its winning tradition," Madsen said in a press release.  
FLORIDA ATLANTIC'S DUSTY MAY RECALLS THINKING HE 'JUST COMMITTED CAREER SUICIDE' TAKING HEAD COACHING JOB
"Having grown up in the area, I have always admired Cal as an institution and as an athletic program, with so many of my teachers, coaches and friends impressive Cal graduates. We will win with young men who have elite academic and athletic talent and who will represent Cal with pride. Hannah and I and our children are excited to return to the Bay Area and join the Cal community and I cannot wait to get started. Go Bears!"
Madsen played his college ball at Stanford, helping the Cardinal reach the Final Four in 1998 before being selected by the Los Angeles Lakers in the first round of the 2000 NBA Draft.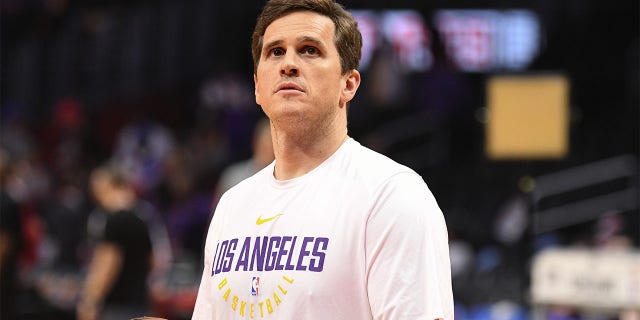 Madsen spent three years in LA, winning two championships with the Lakers before finishing his nine-year NBA career with the Minnesota Timberwolves. 
LSU STAR ANGEL REESE'S MOM HAS YOUNG MEN MESSAGING HER THINKING SHE'S HER DAUGHTER
He served as an assistant coach with the Lakers for six seasons from 2013-19 before being hired to lead Utah Valley. 
In his four seasons in Orem, Utah, Madsen led the Wolverines to two regular-season conference titles and was named the 2023 Western Athletic Conference Coach of the Year. 
CLICK HERE FOR MORE SPORTS COVERAGE ON FOXNEWS.COM
"I could not be more excited to welcome Mark, his wife Hannah, and their children to the Cal Family," Knowlton said. "We conducted an exhaustive search, and one name kept rising to the top – and that's Mark Madsen.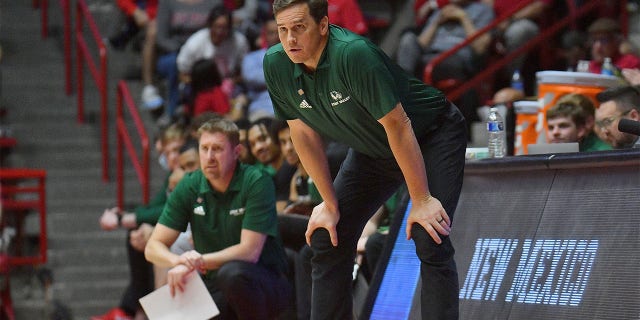 CLICK HERE TO GET THE FOX NEWS APP
"Mark is a person of high character, high energy, high intensity, and he's done it the right way. He's intense. He's passionate. He loves his student-athletes, and he loves competing. We want an ambassador for this program who is going to make us proud and develop our young men – both on and off the court. I am absolutely thrilled that Mark will lead our program into the future."
The Golden Bears have struggled in recent years, failing to finish each of the past six seasons with a winning record. 
In 2022-23, Cal went 3-29, and the program has failed to reach the NCAA Tournament since 2016.