NBA Star Ja Morant Gets Standing Ovation In First Game After Suspension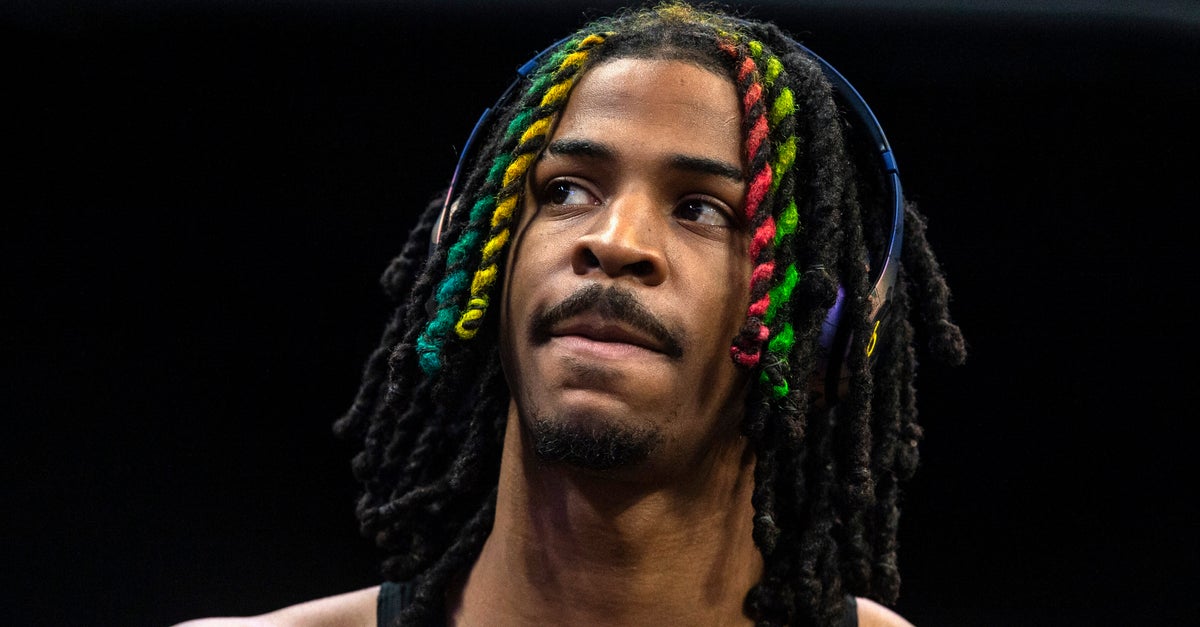 Memphis Grizzlies star Ja Morant received a lot of love from fans in his first game after being suspended over a gun-related incident earlier this month.
The point guard was captured in a video posted on social media receiving a standing ovation from Grizzlies fans as he walked onto the court during Wednesday night's game at the FedExForum arena in Memphis, Tennessee. The Grizzlies played against the Houston Rockets and ultimately won 130-125.
Morant, who didn't start the game, told ESPN that the support from fans "meant a lot."
"Obviously, I'm thankful and grateful for everybody who's been supporting me during this time," he said. "It definitely helped me a lot, definitely made me feel a little better. Eased everything that was going on. Felt good to be back. Super excited. Glad we was able to get the win."
NBA commissioner Adam Silver said last week that Morant's "conduct was irresponsible, reckless and potentially very dangerous."
But he added that the star point guard had "expressed sincere contrition and remorse for his behavior."
Morant came under fire earlier this month when he livestreamed himself holding a gun at a nightclub in Glendale, Colorado, on March 4. The Glendale Police Department announced days later that he was not charged with a crime after investigating the incident.