The world of fitness often seems overwhelmingly full of drastic transformations and well-cut physiques. Amidst this, a mother proved that not all growth needs to fit the desired aesthetic. Fitness influencer Claire P. Thomas came up with a challenge for her fitness community, wherein one lucky person could win a trip to Bali with her if they completed her conditions successfully.
In an Instagram post, Thomas announced the winner – Olivia Lach, a mother of three young children and a nurse, took eight weeks to complete the fitness challenge. But what captivated Thomas was the story she carried along with her transformation. Let's take a closer look!
A super mom in making: Olivia's story behind her goals
ADVERTISEMENT
Article continues below this ad
Being a nurse and a mother meant juggling various duties while ensuring everyone around her was taken care of. Amidst this, it was easy for Olivia Lach to ignore her own body's needs. The core fitness challenge came in as an opportunity for the mom to make some sustainable changes to her busy lifestyle.
Throughout her journey, Lach admitted that she was intimidated by her fellow fitness enthusiasts' progress. Since she never aimed for defined muscles, six packs, or even four packs, the mom of three didn't expect to win. Nevertheless, she began the challenge for herself and her personal goals. In fact, Lach confessed that it was relieving "to not compare my chapter 2 to someone's chapter 20".
Soon, she realized her capabilities once she began the challenge. Albeit the path to transformation was full of mental, emotional, and physical breakthroughs. Yet, Lach pulled through, and the change she saw was so significant, that she was in tears. Upon hearing that she won, she had a motivational message to share. Regarding her progress, she exclaimed, "Not every final result is a 6 pack – but that does not mean massive progress hasn't been made!". The fitness world is full of women juggling responsibilities and self-care, thus setting goals.
ADVERTISEMENT
Article continues below this ad
How this mom was unabashed on her fitness journey post pregnancy
Emily Skye made waves when she documented her fitness journey post-pregnancy. But just like any other public figure, she didn't go unscathed, as she received negative comments about her body during and after pregnancy.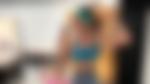 ADVERTISEMENT
Article continues below this ad
Nevertheless, the fitness influencer proved to the world that all bodies were welcome when people were comfortable in their own skin. Spreading her positive message, she explained how she wanted to make a difference since it took her long enough to love herself. Naysayers didn't make a difference to Skye, who set an example of sheer determination and confidence.
Watch This Story: Most Underrated Exercises For Muscle Growth According To Famous YouTube Bodybuilding Vlogger