An emergency evacuation was conducted this morning from the UnCruise adventure ship Wilderness Discoverer after a fire broke out in the engine room as the small expedition ship made its way through Glacier Bay, Alaska.
Princess Cruises' Sapphire Princess, which was en route to Glacier Bay, was called upon by the US Coast Guard to assist the Wilderness Discoverer, according a series of press releases issued later in the day. The Sapphire Princess rescued 51 passengers and 16 crew members from the Wilderness Discoverer. The evacuation took place around 9 a.m. local time in Alaska and there were no injuries.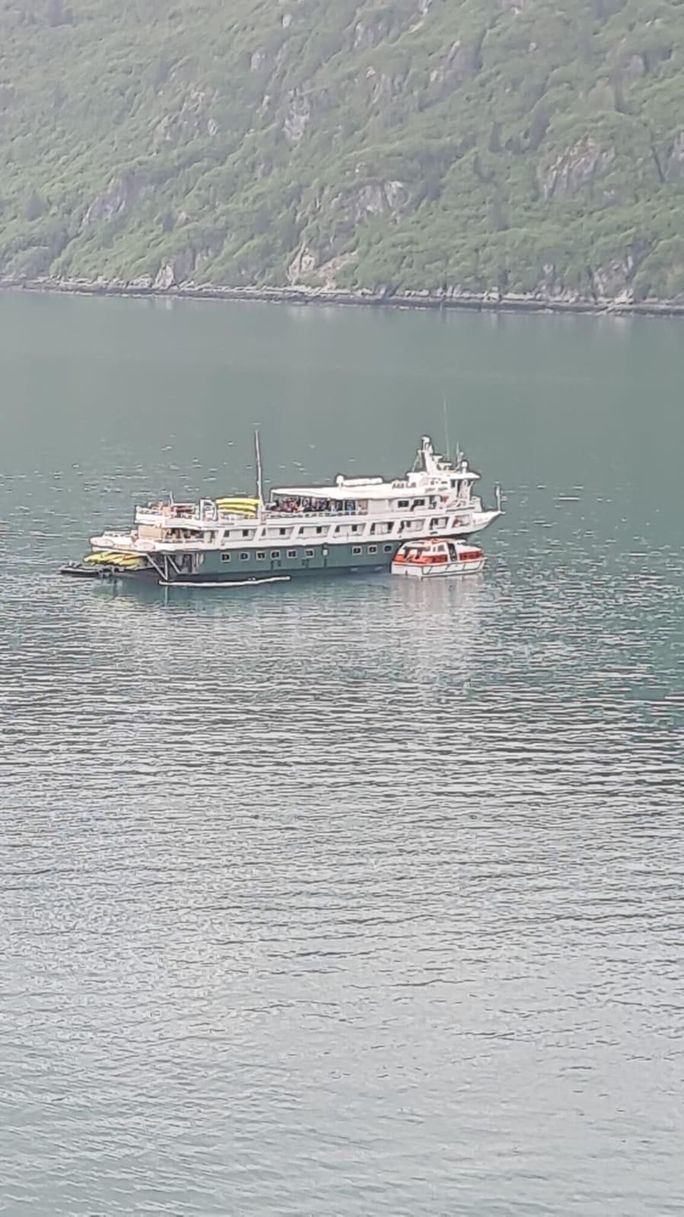 A water shuttle was dispatched by Sapphire Princess to transfer all of the Wilderness Discoverer passengers and crew from the stranded ship to the Princess ship.
"We are pleased to report there are no injuries and that our crew aboard Sapphire Princess are feeding and taking great care of these passengers," Princess Cruises said in a statement.
UnCruise Adventures issued its own statement on the incident as well, confirming that a fire took place at about 7:23 a.m. Alaska time. The fire was contained to the engine room, according to UnCruise Adventures.
"We are relieved to confirm that there have been no injuries resulting from the fire. Our highly trained crew promptly extinguished the fire using established emergency protocols, and CO2 was successfully deployed for everyone's safety," company owner and CEO, Captain Dan Blanchard, said in a statement.
In the wake of the fire, UnCruise Adventures conducted an assessment and found no environmental impacts within the area, the company said. Local and federal authorities were also notified.
Full refunds are being issued to all passengers affected by the incident, the cruise line said. UnCruise Adventures is also providing hotel accommodations and flights home for those affected.
"Our commitment to our guests' satisfaction remains unwavering, and our crew is working with guests and authorities to ensure expedited care," said UnCruise Adventures in a statement.
The cause of the engine room fire has yet to be identified. An investigation is underway to determine the cause.
UnCruise Adventures, which operates under the parent company of InnerSea
Discoveries, offers active, luxury and heritage adventures on its fleet
of seven small ships that carry from 22 to 88 guests.
For the latest travel news, updates and deals, subscribe to the daily TravelPulse newsletter here.

Topics From This Article to Explore