Exactly a week after it swept the 95th Academy Awards, I had the privilege of getting to see Everything Everywhere All at Once again on the big screen. Though it was my third time watching this movie, the whole thing still played out so fresh, so vibrantly alive, and so emotionally powerful. This particular viewing solidified to me that Everything Everywhere All at Once truly is a modern classic, a movie we'll be talking about for years to come even beyond its award-season accomplishments. However, like so many popular movies, Everything Everywhere All at Once is bound to inspire imitators in the years ahead. Before that deluge of mimics begins to invade theaters, it's time to beg Hollywood not to take all the wrong lessons from the massive success of Everything Everywhere All at Once.
Imitation is a Form of Flattery and a Way of Life in Hollywood
It's fairly obvious when big-budget blockbusters spawn mimics in Hollywood. Titles like The Avengers, for example, inspire countless attempts to create other interconnected cinematic universes. However, it's also quite common in the world of indie cinema, a domain Everything Everywhere All at Once belongs to. A key example of this is Pulp Fiction, which took the world by storm in 1994. There were endless reasons why Pulp Fiction took off as it did, but the second half of the 1990s was dominated by low-budget movies that took away the most surface-level details of that Quentin Tarantino motion picture. Uber-violent criminals who spoke in pop culture savvy dialogue were in, as seen by titles like The Boondocks Saints.
Unfortunately, few, if any, of these movies even came close to capturing the zeitgeist as Pulp Fiction did. There was such a specific nature to the performances in that film that imitators just couldn't nail down, while Pulp Fiction's most surprising qualities (the non-linear narrative, its commitment to dialogue-heavy sequences, etc.) weren't so shocking or provocative when they got reheated endlessly in the years afterward. There's a reason Quentin Tarantino himself opted to emulate other classic eras of pop culture for future directorial efforts like Jackie Brown or the Kill Bill saga. He knew trying to replicate the success of Pulp Fiction was never going to happen. Too bad so many other indie movies released between 1995 and 2000 didn't recognize that truth.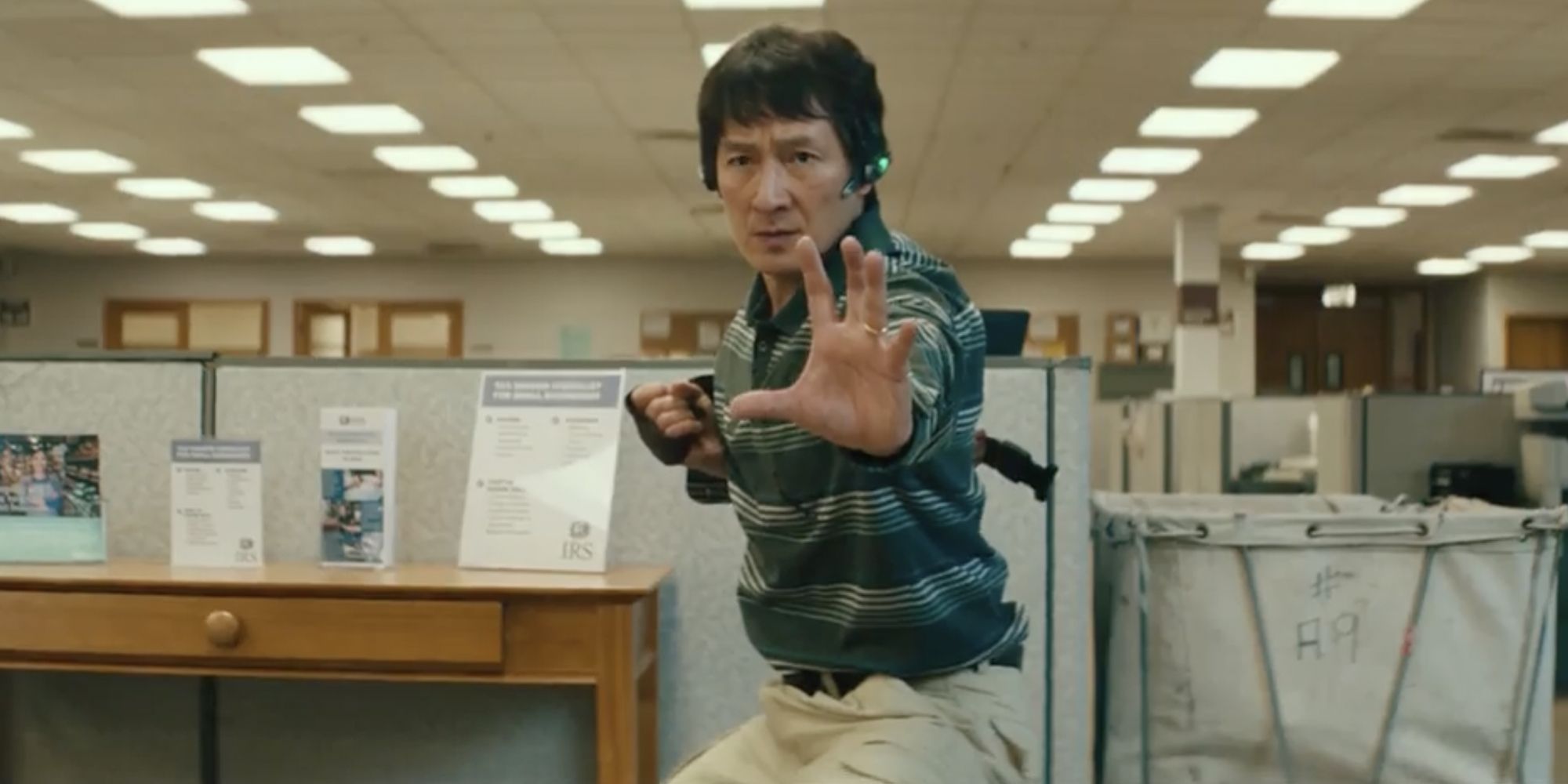 RELATED: Want More 'Everything Everywhere All at Once' Insanity? Watch The Daniels' Music Videos
A decade later, Napoleon Dynamite would similarly come out of nowhere to dominate the culture. As noted in a video essay by Deseret News, this film's popularity inspired a wave of further indie movies set in small towns across America. Some of these titles that got to ride the Napoleon Dynamite wave, such as Little Miss Sunshine, were rock-solid motion pictures that managed to carve out their own identity drastically separated from that 2004 movie. Unfortunately, other motion pictures trying to mimic Napoleon Dynamite turned out to be all-time duds. Napoleon Dynamite director Jared Hess himself made a spiritual sequel to his breakout hit in the form of Gentleman Broncos, which attempted to out quirky "vote for Pedro," but only ended up making a dismally unfunny (and sporadically transphobic) box office misfire.
On and on the list goes. Countless arthouse hits have become pop culture phenomena because they're willing to do something exciting and unexpected…and then they spawn mimics that just want to rehash what worked before. There's little doubt in my mind that Everything Everywhere All at Once could inspire such misguided imitators.
It's the Little Things That Make Everything Everywhere All at Once a Classic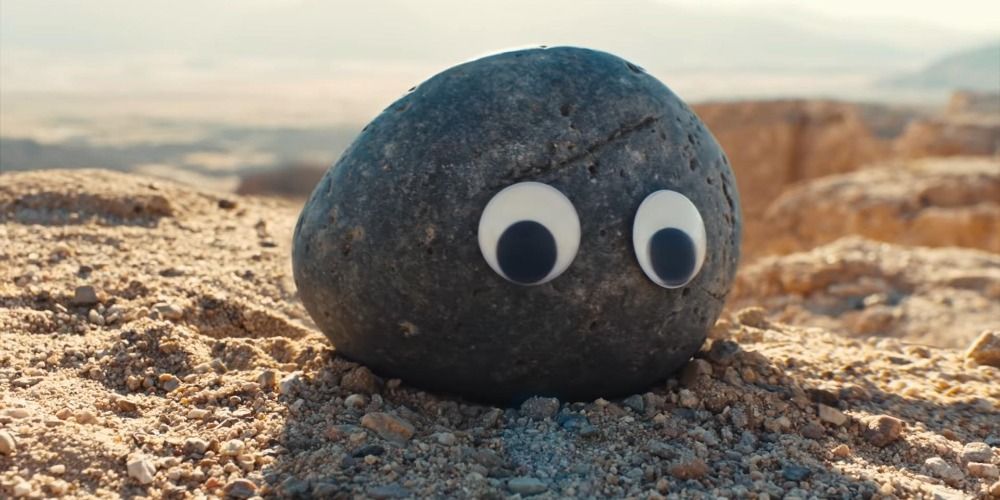 On my third viewing of Everything Everywhere All at Once, I noticed for the first time a shot that the feature returns to on two separate occasions. The shot depicts Joy (Stephanie Hsu) and Evelyn (Michelle Yeoh) sitting in silence in a car, a pained expression gripping Joy's face. We never hear a word these characters say in this environment nor is there an expository voice-over to clarify what happened here. We don't need it. This is the aftermath of Joy coming out to her mother. She mustered up so much courage to reveal who she is to her mom…and now Evelyn is stewing in frustration over it. It's a heartbreaking development for Joy that's left her silent. That expression of torment says it all.
I bring up this moment because it's the kind of insightful and distinctive element that Everything Everywhere All at Once's inevitable imitators are bound to forget. Producers and studio executives racing to make "the next Everything Everywhere All at Once" are inevitably going to boil what Daniel Kwan and Daniel Scheinert did with this movie to just a handful of phrases. Multiverse. Families. Raunchy humor. Much like with other breakout original arthouse hits like Hereditary or Pulp Fiction, Everything Everywhere All at Once will become some buzzwords to give deep-pocketed financiers some comfort that their movie will become profitable.
Such thinking will inevitably miss entirely what makes Everything Everywhere All at Once so great. There's the film's deeply beating human heart, which still reduced yours truly to tears even after seeing this feature two preceding times. The sincerity of Everything Everywhere All at Once is what gives its madcap mayhem such layers and makes you care deeply about this family. That quality wouldn't translate well into cynical attempts to copy something original. It's hard to come off as sincere when you're trying so hard to emulate somebody else. Being a cash grab means cynicism is running through your veins, which innately undercuts effect attempt at pathos.
It's similarly inevitable that Everything Everywhere All at Once imitators will simply go "weird stuff sells" when looking at this Best Picture-winning title without realizing all the craft that's gone into all that chaos. Everything Everywhere All at Once's bursts of lunacy work so well because the script really commits to elements like Raccacoonie or the endless costume changes for Jobu Tupacki. These aren't elements you'd imagine focus groups or test audiences would be demanding be so prominent. They're not on-screen for so long to check off a marketing box. Their idiosyncratic flourishes clearly informed by artistic passion. It's hard to imagine movies straining so hard to be Everything Everywhere All at Once 2.0 will be able to conjure up something as inexplicably amusing as that butt-plug fight scene, for instance.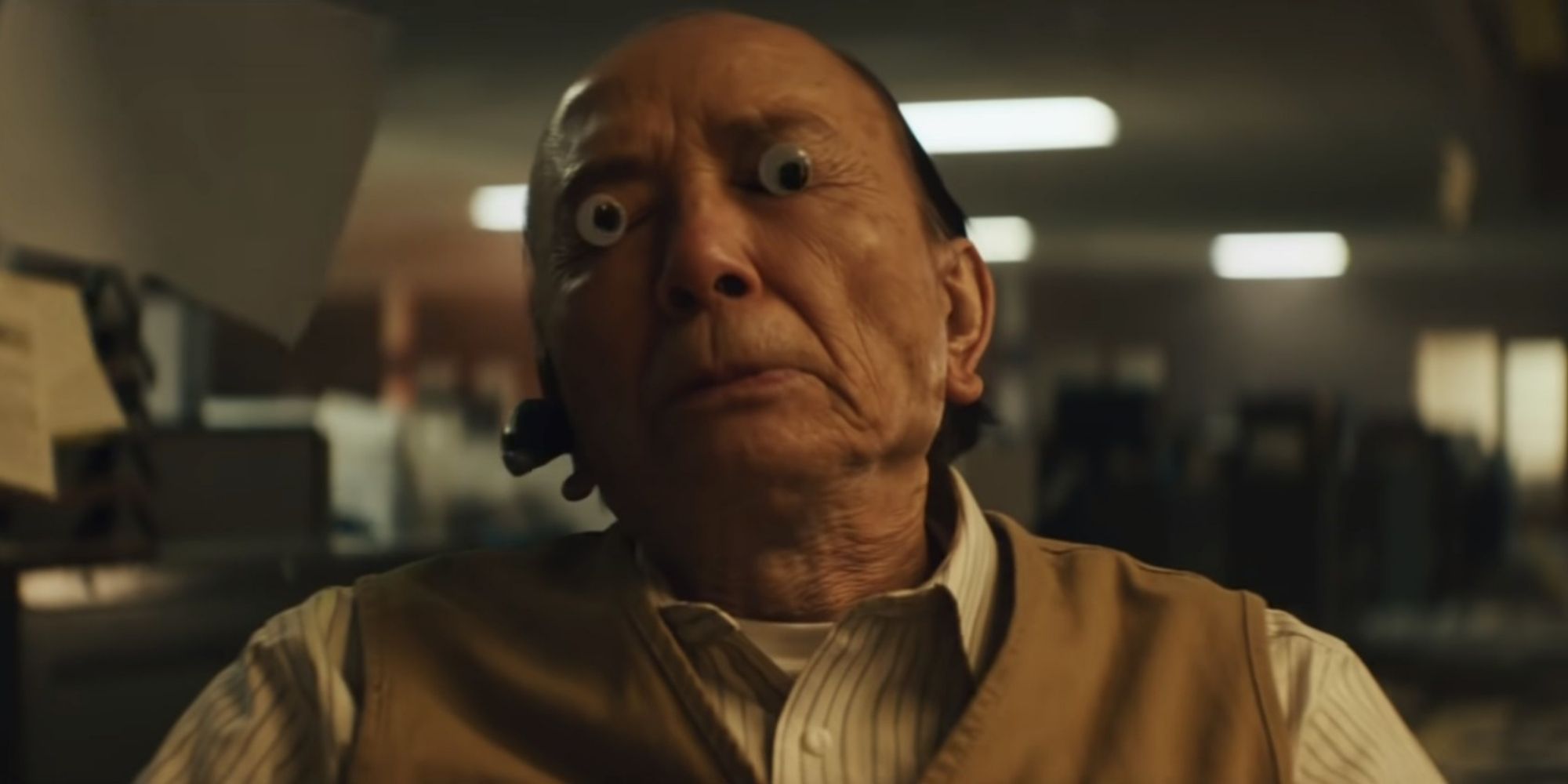 On a graver, but most important, note, it's also inevitable that shallow imitators of Everything Everywhere All at Once will forego the diverse perspectives that lent so much extra gravity to the movie. I've read so many essays in the last year talking about the various ways Everything Everywhere All at Once resonates as especially meaningful for the Asian American Pacific Islander community. Similarly, the prominence of a complicated queer character like Joy, not to mention how other elements of the feature (like Jamie Lee Curtis's campy performance) resonate as so specially geared towards the LGBTQIA+ community. Everything Everywhere All at Once thrived at the box office and with audiences not despite these ingredients, but because of them. Speaking about such specific experiences gave the feature depth and an emotional truth that was nothing short of captivating. "The most personal is the most creative," as Martin Scorsese once said and the deeply personal nature of Everything Everywhere All at Once made it a creative tour-de-force people couldn't get enough of.
I shudder to imagine the inevitable future imitators of Everything Everywhere All at Once that try to also do maximalist multiverse stories but now centered on heterosexual white people. Throughout the history of Hollywood (and American art in general), artistic accomplishments from marginalized communities tend to get co-opted by white artists and institutions led by white people. Inevitably, Everything Everywhere All at Once will also get copied by these same forces looking to make a quick buck. Their imitations will try to sing the same lyrics as Everything Everywhere All at Once, but with none of the specificity or rich personal significance that underscored this motion picture. It's bad enough that people would just make hollow Everything Everywhere All at Once knock-offs, but the likely reality that many of these imitators would erase the marginalized communities so crucial to the depth of this pop culture phenomenon…it's downright infuriating.
There is Hope for Everything Everywhere All at Once's Influence on Future Movies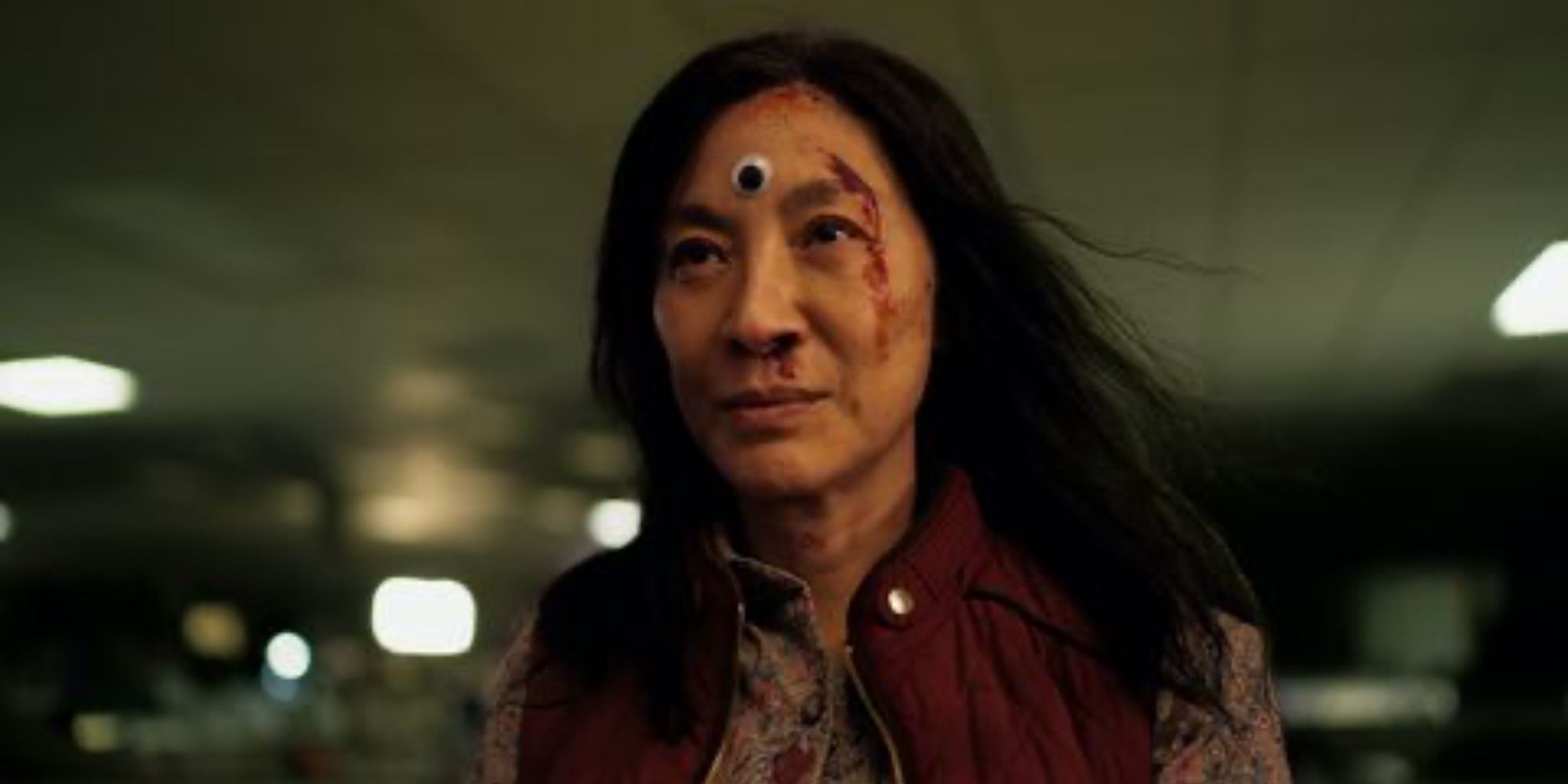 In the wake of Deadpool becoming such a massive box office hit, director James Gunn took to social media to praise the movie but also to encourage studios to learn the right lessons from its success. He suspected that there were already studio executives and producers salivating at the idea of making only R-rated comic book movies, like that was the only element that led to Deadpool being such a success. Gunn encouraged artists to be inspired by more specific aspects of Deadpool to further bend the rules of what's considered "marketable" or "mainstream" rather than just mimicking the comedic styling of Ryan Reynolds.
I'm reminded of that when considering how Everything Everywhere All at Once could impact the future of movies. Hollywood could just churn out a bunch of multiverse movies that function as hollow echoes of this Michelle Yeoh star vehicle or artists could take cues from the limitless possibilities suggested by the very existence of Everything Everywhere All at Once. After all, as a wise rock said "there are no rules!" and that should now be the mantra of artists trying to launch movies riding the wave of Everything Everywhere All at Once. If a movie where raccoon puppet can become a worldwide sensation, who knows what other unorthodox ideas are possible? Pursue those deeply idiosyncratic and personal concepts! Don't try to make Everything Everywhere All at Once all over again, just try and create something that speaks to you. If you lean on the familiar and safe, you're just contradicting the entire crux of this multiversal adventure.
Everything Everywhere All at Once should inspire Hollywood productions to get more personal and creative. That would be a fitting legacy for such a magnificent movie. Let's hope that's the main takeaway future features garner from Everything Everywhere All at Once. Taking to heart the absolute worst lessons from unexpected sleeper hits can result in dismal movies that never escape the shadows of the features that inspired their existence. Just ask Gentlemen Broncos.