There's just one turf cricket pitch in Papua New Guinea, but that hasn't stopped the country's women's team rising to 12th in the world Twenty20 rankings.
The Lewas, as the national side are called, are known for their uniquely exciting playing style. 
Coach Kath Hemptenstall says the team, which includes seven mothers, has overcome significant hurdles simply to play.
"We've just got the one turf wicket in the whole country and a couple of turf nets," Hemptenstall says.
"It rains for four months of the year and we don't have any indoor facilities as well.
"When you take all that into consideration, it's pretty impressive that both our men's and women's sides have got to where they have."
COVID-19 hit the Lewas hard: the team didn't play an international game for almost three years before the Twenty20 World Cup qualifiers in September last year.
Yet, PNG still managed to finish fifth out of eight teams, beating Scotland, the United Arab Emirates and the United States.
Lewas batter Tanya Ruma was the competition's highest run-scorer,  averaging 49.5.
Captain Kaiya Arua says she was also proud their team hit the most sixes.
"It's just the mindset we have," she says.
"You can see most of us are really tiny — we are not that huge a side — we just have the strength and courage to do what we think we can."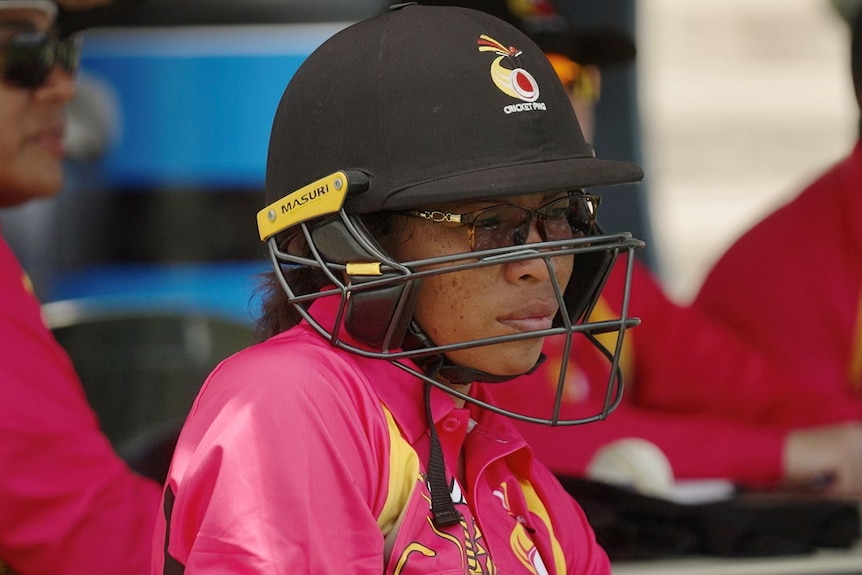 However, the PNG players know they need game time to improve further.
That's why they regard their invitation to this week's Australian Country Championships in Canberra as crucial.
The Lewas will play at least eight games during the five-day tournament, which includes state country sides and a team from ACT.
'High-risk, high-reward' style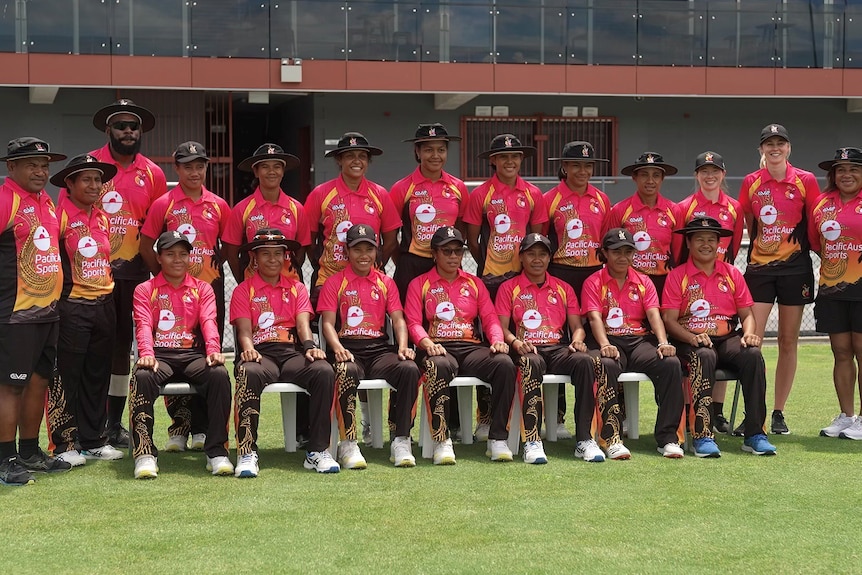 The PNG players' special talent is always on display when they play.
Hemptenstall attributes their skill to playing games in villages.
"I'd probably best describe these girls as elite backyard cricketers," she says.
"They're incredibly skilful, they've got all the tricks of the trade and they bat like they're going to bat again in five minutes sometimes, which is a bit of a worry.
"They definitely play with a lot of passion and enjoyment; we've got more of a high-risk, high-reward style game plan."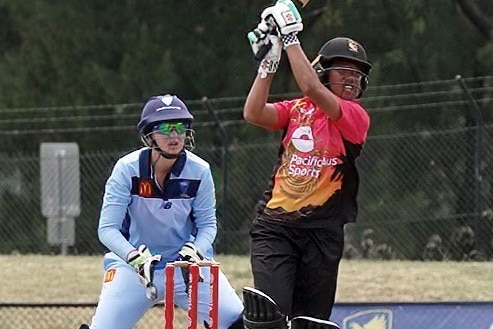 The players are also resourceful.
Isabel Toua changed from bowling medium pace to leg spin, learning by watching videos of Shane Warne on YouTube.
The team aims to qualify for the Twenty20 World Cup and also get a player into Australia's Women's Big Bash League.
But off the field, they are also trailblazers for PNG women.
"Our job is to be in the kitchen and do all those sort of things for the house," Arua says.
"I think, with cricket, it helps us to think we can do anything that men can do."