The news of Rafael Nadal undergoing surgery to address his long-standing hip injury has caught the attention of tennis fans.
At the Australian Open earlier this year, Nadal picked up a troublesome hip injury that has seen him miss every tournament since. To address the issue, he underwent arthroscopic surgery to check his left psoas muscle on Friday, June 2.
The Spanaird's PR team has confirmed that three doctors performed the surgery in Barcelona and stated that results were expected on Saturday, June 3, which also happens to be his 37th birthday.
"Nadal currently undergoing arthroscopic surgery to check the left psoas muscle that has had him out of competition since January, conducted in Barcelona by Dr. Philippon, Dr. Vilaro and Dr. Ruiz-Cotorro," the PR team said in a statement.
Several tennis fans took to social media to react to the news, with one fan praising Nadal for being transparent with his injury rehabilitation, unlike Novak Djokovic.
The Serbian is known to be secretive about his methods or medical procedures. Djokovic has also stated that he wasn't a fan of surgeries or medications despite opting for both in order to compete at the highest level.
"This is professional, honest and transparent because he has nothing to hide unlike Djokovic," a fan said.
With Nadal missing the French Open for the first time since 2004, another fan joked he's still among the favorites to win the title in Paris despite having only "one knee".
"Laying in bed after surgery, one knee down, probably still among the top 4 favorite of the 2023 roland garros," a tweet read.
Nadal has not been at his fluent best since he won the French Open title last year, a feat he only achieved because of taking painkilling injections daily to keep a foot issue in check.
This has led to one fan comparing the Spaniard's struggles to Roger Federer, who was forced to retire last year after accepting that he might never fully recover to compete again at the highest level.
"Feels a lot like the Roger Federer ending. Hope Rafa can get back for one more year," one user opined.
Here are a few more reactions from fans:
---
Rafael Nadal hopes to make a strong comeback; could retire from the sport in 2024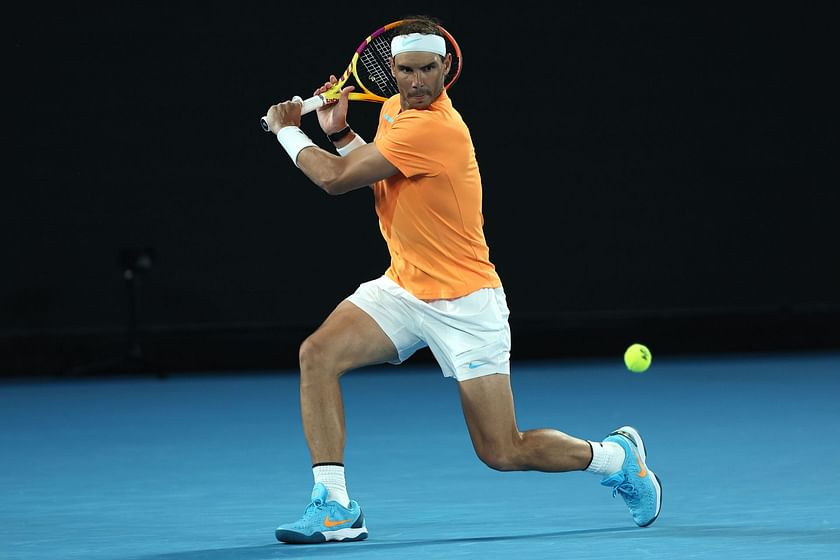 At a press conference held at the Rafa Nadal Academy in Manacor, Mallorca, last week, Rafael Nadal announced his withdrawal from the 2023 French Open. This is the first time since 2004 that he isn't taking part in the Paris Major, a tournament where he has won a record 14 titles.
While addressing the media, Nadal confirmed that he was taking an indefinite break from the sport to allow himself to make a full recovery and come back strong.
He also stated that 2024 could be his final year on the ATP tour.
"My goal, my ambition is to try to stop to give myself an opportunity to enjoy next year that's probably gonna be my last year in the professional tour. That's my idea, even if I can't say 100 percent that's gonna be like this because you never know what's gonna happen," he said.
What is the foot injury that has troubled Rafael Nadal over the years? Check here