KEY POINTS
Pumpkin Shannon shared rare photos of her children on Instagram
One snap featured her sister, Honey Boo Boo, posing with her kids
Pumpkin's post comes a week after her family's planned meet-and-greet in Florida was canceled
Lauryn "Pumpkin" Shannon updated her fans about her family in a new social media post.
On Thursday, the "Mama June: Road to Redemption" star, 22, took to Instagram to share never-before-seen snaps of her kids and her sister Alana "Honey Boo Boo" Thompson, 17.
The first photo showed her husband Josh Efird, 26, carrying his mini-me, Bentley Jameson, 1, who inherited his dad's red hair.
The second snap in the series featured Alana carrying Bentley and holding on to her sister's eldest daughter, 4-year-old Ella Grace, who stood in front of her. Beside her was one of the newborn twins, but it's not clear if it was Stella Renae or Sylus Rae.
The remaining photos showed Ella Grace and the twins. At the end of the series was a picture of Pumpkin staring blankly at the camera with her right hand on her cheek.
"Another photo dump. All of them are growing up so quick [sic]. Time please stand still," the mom of four wrote in the caption.
Fans quickly showered her post with positive messages as many of them were pleased to get an update from the reality star.
"You look pretty, Mama! Lovely pics of your family! Keep up the good work," one wrote.
"Girl, you are one awesome mother, and don't let anyone take that from you," another commented.
"Girl, I can't imagine your life with all those kids, but they are all beautiful, and you're a great mom," a third user added.
Pumpkin's post comes a week after her family's planned meet-and-greet in Florida was canceled. It was not clear why they quietly scrapped their Fort Lauderdale fan event, but it's worth noting that Honey Boo Boo had planned to have weight loss surgery in late August.
Alana, who officially turned 17 on Aug. 28, planned to head to Queens, New York, to get a suture sculpt endoscopic sleeve before September, according to her manager, Gina Rodriguez.
Meanwhile, the former "Toddlers & Tiaras" star reportedly received a much-needed apology from her mom, June Shannon, on her birthday.
"I know I have put [you] through a lot, and I'm sorry, but I'm here now whenever [you] need me. I know I'm not perfect by [any] means, but I'm trying my best," the controversial matriarch wrote in a lengthy text message for her daughter obtained by TMZ.
Mama June previously received flak for abandoning her daughters, Alana and Lauryn, in early 2019 to be with her then-boyfriend, Geno Doak. At present, the Shannon matriarch is doing her best to reconnect with her children after getting sober.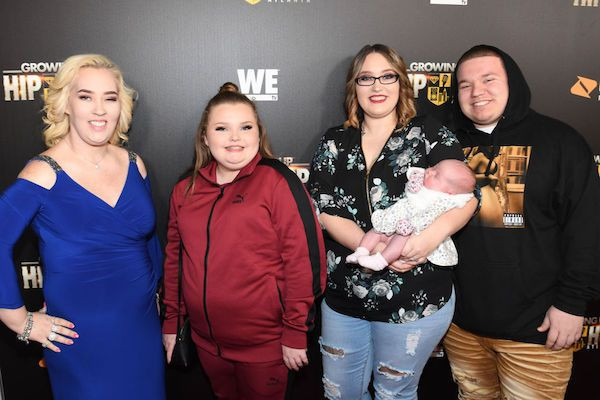 MEET IBT NEWS FROM BELOW CHANNELS
© Copyright IBTimes 2022. All rights reserved.