A group of kids, some with lime green and red balloons bobbing up and down, sat on a rug in front of Rowena Bennett for story time. 
As the kids squirmed and settled in, Bennett made introductions:  
"My name is Rowena, and I use she/they pronouns so when you don't say my name, you can say 'she' or 'they,'" Bennett told the kids. 
Then Bennett started reading the book in their hand, "Pinapel & Friends. Who are they?"
The book, which Bennett read on Thursday evening, was the catalyst behind Queerarchy, a newly opened store inside Hot Shops, a nonprofit art center located north of downtown Omaha.
The mission of Queerarchy is to design unique items "as powerful symbols that inspire happiness so the queer community can live their lives freely without fear or shame."
Bennett, with a smile on their face, said the name of the store comes from a desire to cause some anarchy and be queer-focused.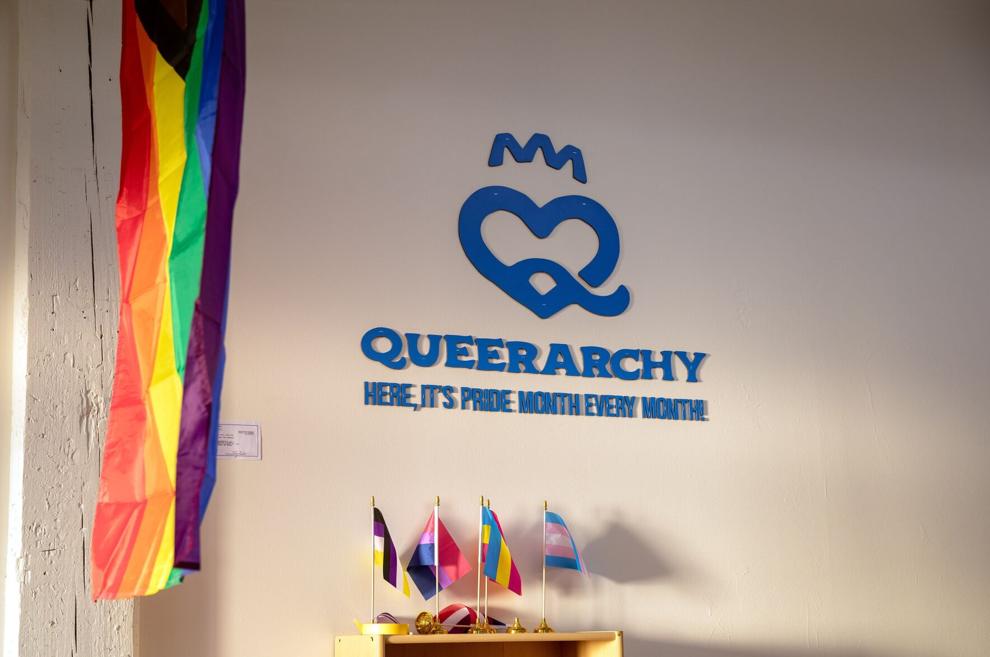 Bennett wrote, illustrated and self-published the book about "Pinapel & Friends." They also designed the T-shirts, tote bags and other merchandise inside the new store. 
In the book, Pinapel, who uses the pronouns they/them, moves to a new neighborhood and the neighbors are excited to meet a new friend. Bennett said the book also includes a resource guide for parents and educators to learn more about the use of gender pronouns, gender expression and how to talk about it with children. 
About 10 years ago, Bennett began drawing the characters that would become "Pinapel & Friends." The characters started as stick figures, but they were always in pots like plants. 
"I figured we were like plants and all plants are different and there's a certain way that we need to treat each of them special for them to thrive," Bennett said.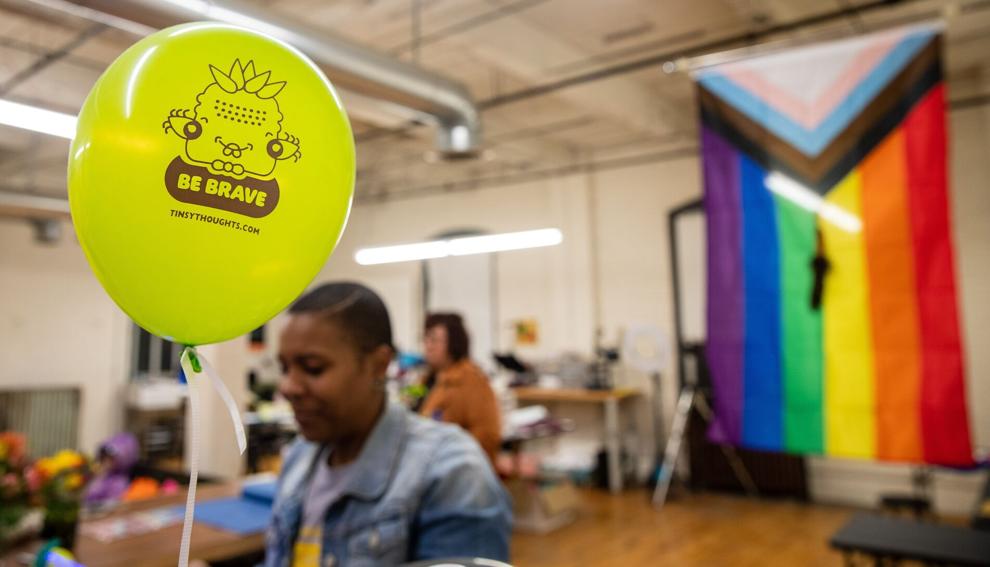 Over the years, the characters and their world developed. Bennett wanted the characters to be diverse so in addition to being queer, one character uses a wheelchair, another is visually impaired, another has a cochlear implant, another has Down syndrome and another has autism. 
"I can't represent everyone within my nine characters, but I wanted them to be as inclusive as possible and to create representation," Bennett said.
"Representation matters. When you don't see people who look like you, and act like you or just have different little similarities with you, it makes you feel like you don't exist and that you are alone. And I want people to know, you're not alone."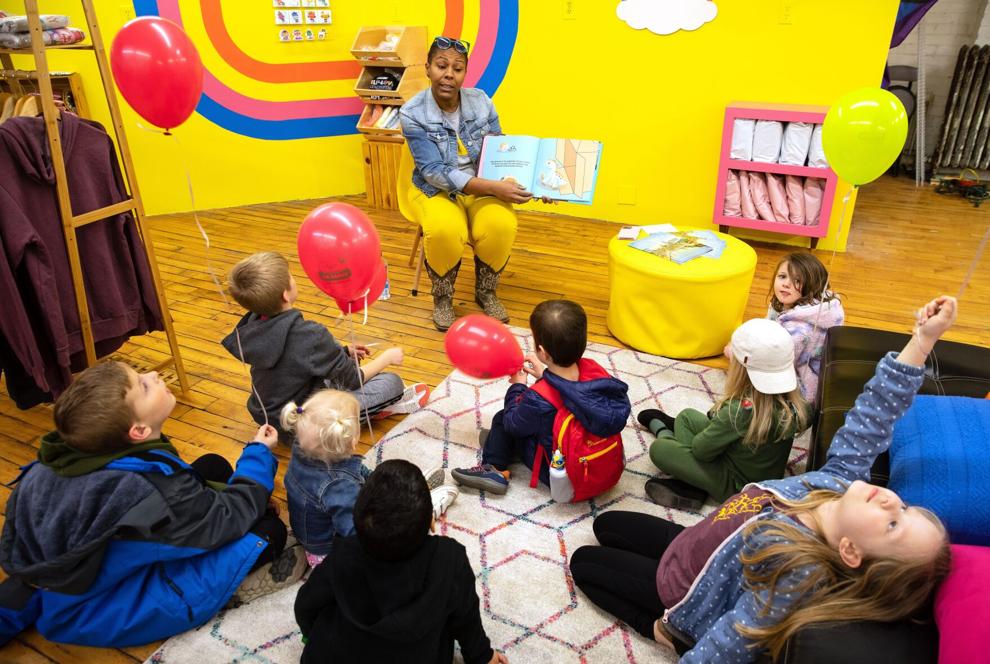 What age group is the Bennett's book for?
The book can be a bridge to open up a conversation in a non-confrontational way, they said. 
Queerarchy's hours are listed on the store's Instagram page. The walls of the store are bright and colorful. T-shirts hanging on the wall say "Love Your Self." The store sells other T-shirts that say "Respect the Pronoun." 
"You don't have to love me," Bennett said. "You don't have to say 'I agree with you.' But respect me. Respect each other. And just let people be themselves."
Our best Omaha staff photos & videos of February 2023