Redmond has 32 active infrastructure projects underway, some of the most notable of which Mayor Angela Birney and another city official highlighted recently in a 4 ½-minute video that gives viewers, among other things, a virtual tour of one of the new pedestrian bridges over State Route 520 and the art that reveals itself inside.
The video is part of Birney's monthly "Our Stories, Redmond Connections" series. She's joined on the video by Steve Gibbs, a construction engineering supervisor for Redmond Public Works.
"Infrastructure is all around us; sometimes, it's easy to spot – like the new Redmond Senior & Community Center," Birney says in the video, standing outside the 52,000-square-foot, $48 million building under construction at the municipal campus. "Other essential elements go unnoticed, doing their intended jobs in the background or literally underfoot."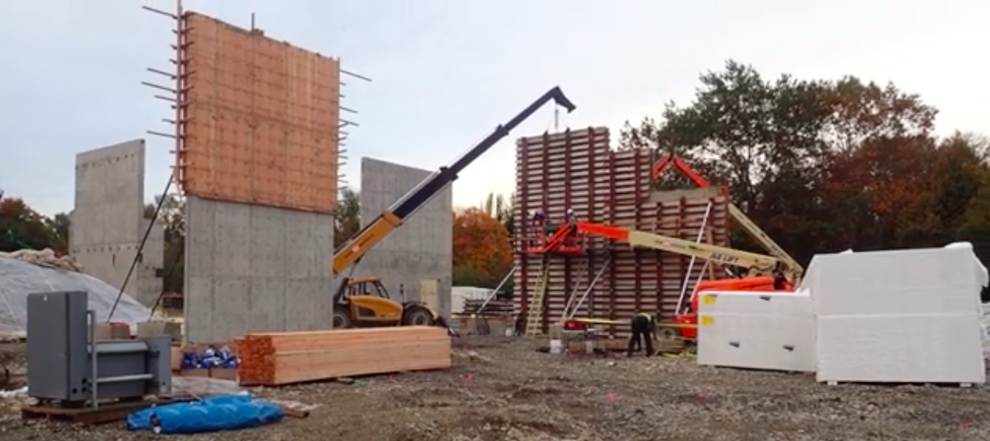 Gibbs and his team picked seven projects to highlight in the video, including the Redmond Technology Station Pedestrian Bridge that will connect the SR 520 trail with the Redmond Technology light rail station and then continue across 156th Avenue Northeast to the new Microsoft campus; another new pedestrian and bike bridge that will connect the 520 trail to the Overlake Village light rail station and is expected to open in 2024; Fire Station 16 and the fire fleet maintenance shop, which are receiving seismic upgrades to improve their ability to operate after a significant earthquake; and, in Marymoor Village, a new wastewater lift station to meet expected growth in the area as development around the light rail station increases.