Celebrity investor Daymond John has filed a lawsuit and restraining order against former "Shark Tank" contestants. 
After joining the business reality television series, the Baker family claimed working with John was a "nightmare" and blasted him on social media. 
John was accused of "misleading" the owners of Bubba Q's Boneless Baby Back Ribs, stealing their profits and depriving them of lucrative opportunities, according to the Baker family after they publicly shared details on the "Shark Tank" business deal.
The FUBU founder slammed these accusations in a statement to Fox News Digital.
'SHARK TANK'S' DAYMOND JOHN SHARES 'MOST EXCITING' INVESTMENT: 'NO BOOK LIKE THIS IN SCHOOLS'
"After repeated attempts to give the Baker's the ability to correct their violations. It is unfortunate that it has come to this," Zach Rosenfield, a spokesperson for John, began.
"This temporary restraining order is due to the Baker's blatant actions to undermine a business partnership and the legal parameters they agreed to 4 years ago."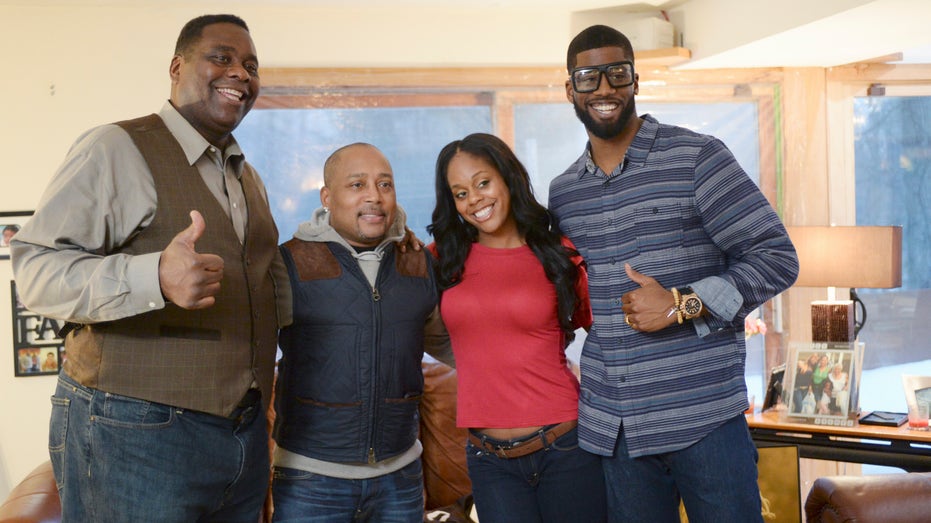 John is seeking a temporary restraining order on owners Al "Bubba" Baker, his wife Sabrina and daughter Brittani for the allegations.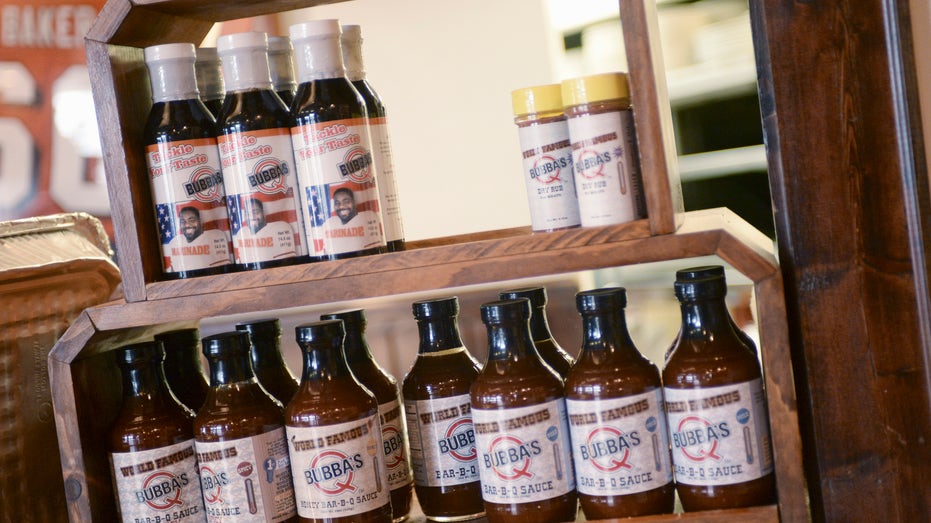 "Their belief that they can unwind poor business decisions through slanderous social media posts and articles will no longer be tolerated," the statement concluded.
According to the Los Angeles Times, a federal judge in New Jersey dismissed the case this week without prejudice, citing jurisdictional issues.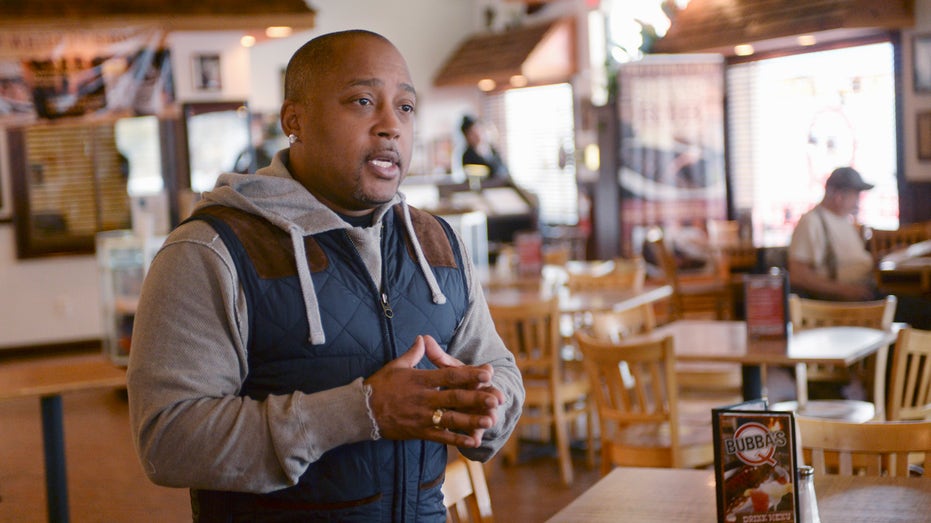 'SHARK TANK' STAR KEVIN O'LEARY DESTROYS 'REALLY BAD POLICY' IN DEMOCRAT-RUN STATES
The daughter of Bubba Q's, Brittani, continues to publicize the "Shark Tank" business deal on social media, causing John to take legal action against the family. Brittani has shared multiple email communications between Bubba Q's and the "Shark Tank" business partners.
Brittani and the Baker family alleged the "Shark Tank" star modified the terms of their initial deal, continuously ignored their complaints and excluded them from important business meetings.
She additionally shared a recorded audio conversation between her and John regarding the business concerns her family had. 
"When you send it to me, I'm not going to have anything to do with it. You have to keep continuing talking to the people, I guess however you guys set up the communication," John responded. 
"My life has just been a little bit simpler without dealing with the contention of this stuff. Only you're going to jump in and f–k it up, they might have a right reason, they may be wrong…"
In 2015, the Bakers pitched their boneless baby back ribs on season 5 of "Shark Tank." The family claimed that John's $300,000 offer for 30 percent of the company deal at the time was revised off-air to $100,000 for 35 percent.
GET FOX BUSINESS ON THE GO BY CLICKING HERE
The Bakers have been outspoken regarding their concerns with entering the business deal with John and Rastelli Foods Group — a meat manufacturer retained to produce Bubba Q's Boneless Baby Back Ribs patent, according to the media outlet. The family also alleged that they only received 4 percent of the $16 million in revenue from the business. 
John additionally responded to the backlash in a social media video three days after the Los Angeles Times article was published.
The "Shark Tank" investor criticized the Baker family for "intentionally" violating a confidentiality agreement. 
After John accused the Times of publicly pinning a "false narrative" against him, he advised fans to "always stand up for yourself." 
He additionally shared he couldn't provide further details on the matter due to a confidentiality agreement.