As revenue from slot machine players continues to roll in, Nebraskans are a small step closer to placing the first legal sports wagers in the state.
Tom Sage, executive director of the state's Racing and Gaming Commission, said the framework of rules for sports betting approved by commissioners in October has cleared review by the Attorney General's office.
Sage said the rules will now go to the governor's office for review beginning next week. Once Gov. Jim Pillen signs off, a process that could take several weeks, they will be submitted to the Secretary of State's Office and become official approximately a week after that.
Given all of the steps needed, it's unlikely sports betting will be legal in Nebraska by the time the Super Bowl kicks off in February. And while March Madness could be the state's introduction to legal betting, the better odds are on wagers being legal by the time college football begins and the NFL resumes in the fall.
In setting up the rules, the Legislature required that all sports wagers be made at casinos operating at the state's licensed horse racing tracks, which for now includes only the temporary spaces at WarHorse Lincoln and Grand Island's Fonner Park.
Those casinos generated a little more than $2.8 million in tax revenue from slot machine wagers last year, most of that coming from WarHorse Lincoln, which opened in September. The casino at Fonner Park generated just more than $97,000 in gaming taxes in its first five days of operation.
The Grand Island casino opened Dec. 27 with approximately 260 slot machines.
Sage on Friday provided updated numbers that show the Grand Island casino produced an additional $127,000 in gaming taxes in the first week of January.
"I am not surprised that the emergence of a casino on our concourse level has gone so smoothly. I have had great faith in our casino partner, Elite Casino Resorts," Fonner Park CEO Chris Kotulak said in an email. "I'm also delighted that the first report of revenue numbers has been so good, but I'll be overjoyed when I can start routing money into purses for our races to become more attractive to regional horsemen."
The opening of the casino in Grand Island did seem to draw some business from WarHorse Lincoln, which saw revenue drop for the third month in a row.
According to Racing and Gaming Commission data, the Lincoln casino generated just less than $759,000 in gaming taxes last month. That was down from $810,000 in November and $854,000 in October.
However, gambling dollars dropped into slot machines in Lincoln appeared to rebound in the first week of January, when the casino generated more than $228,000 in taxes.
The two casinos combined turned over $856,000 in December, making it the best month so far for gaming taxes, slightly better than October, the first full month of casino operations in Lincoln.
Casinos pay a 20% tax on their gross revenue, with 70% of the taxes paid designated for property tax relief.
With just three-plus months of operations in Lincoln and a few days in Grand Island, the state's property tax relief fund still grew by $1.96 million thanks to slot machine players in 2022.
"I think those are huge numbers," Sage said during the commission's monthly meeting.
The two casinos will have the racetrack casino market to themselves for at least a couple more months until a temporary casino opens in Columbus sometime this spring.
The commission last month approved a provisional gaming license for Caesar's Entertainment to start work on a Harrah's Casino in Columbus, but because the casino and horse track are being built at a new location, Caesar's needed assurance that it can open a temporary casino in the existing horse racing facility at Ag Park and then transfer that license to its new casino resort proposed for across town.
That assurance came Friday in the form of an Attorney General's opinion that essentially says the Racing and Gaming Commission has wide latitude to make a decision on whether a license can be transferred.
Caesar's and its racing partner, Columbus Exposition and Racing, have said they hope to have the temporary casino open sometime in March. A temporary casino at WarHorse Omaha could also open later this year.
The work to open the temporary casinos, which took away from existing horse racing simulcast wagering space in Omaha and Lincoln, appeared to put a drag on parimutuel betting in the state.
Parimutuel wagers on live and simulcast horse races set an all-time low of $55 million in 2022, off 3% from 2021 and essentially flat with 2020, a year when some coronavirus restrictions were in place.
Photos: Opening of the Lincoln Warhorse Casino
Casino Opening, 9.24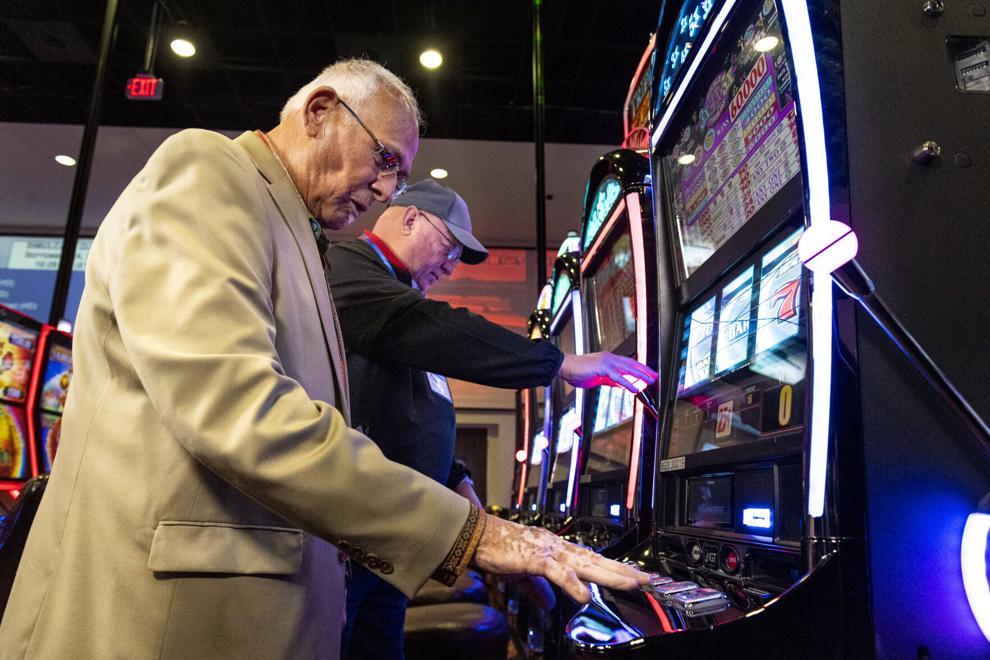 Casino Opening, 9.24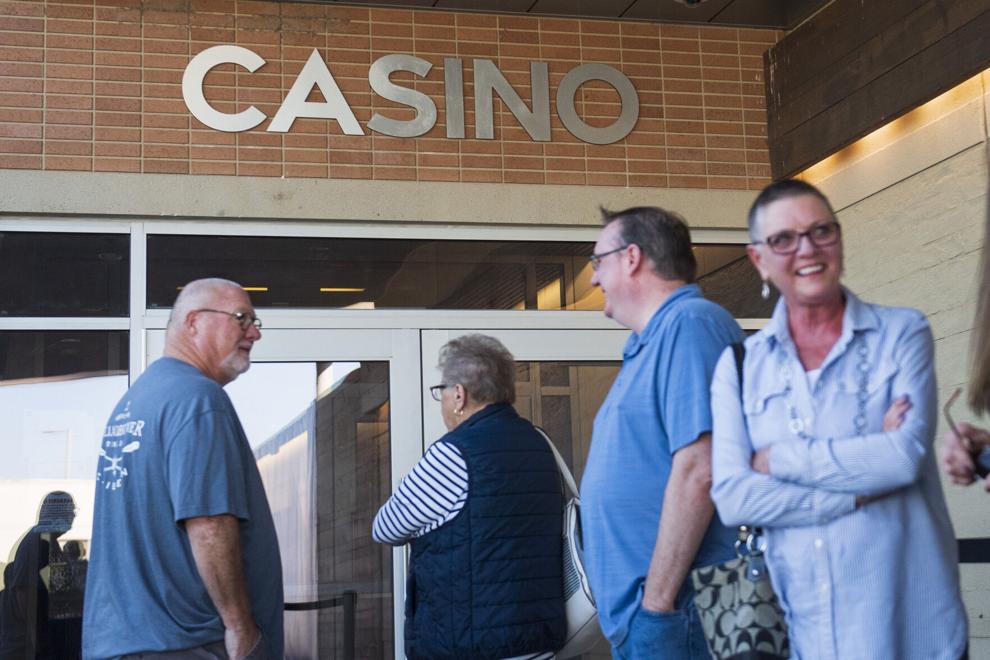 Casino Opening, 9.24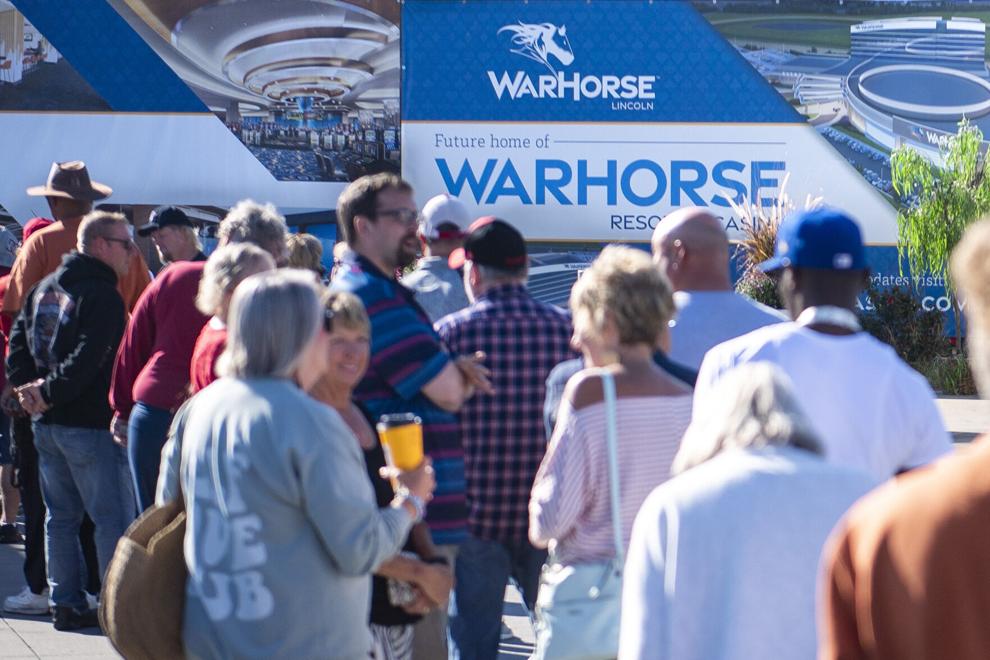 Casino Opening, 9.24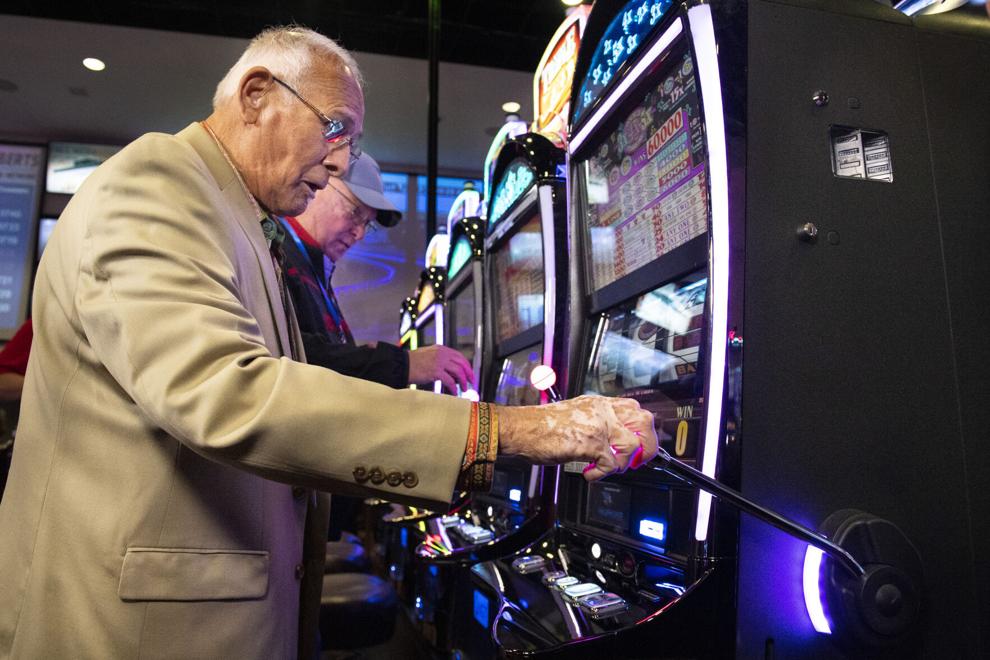 Casino Opening, 9.24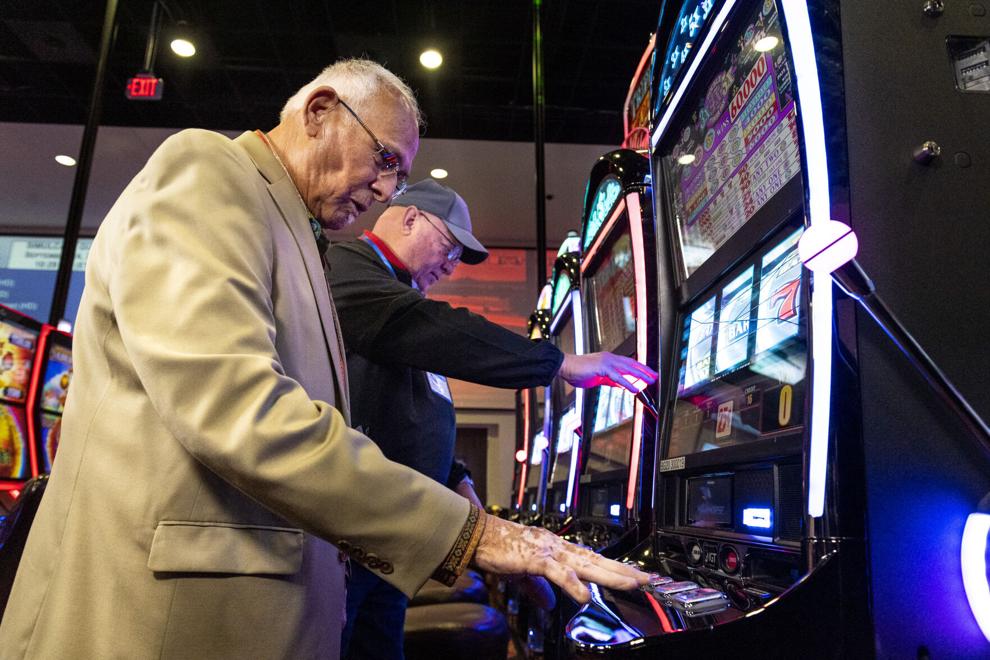 Casino Opening, 9.24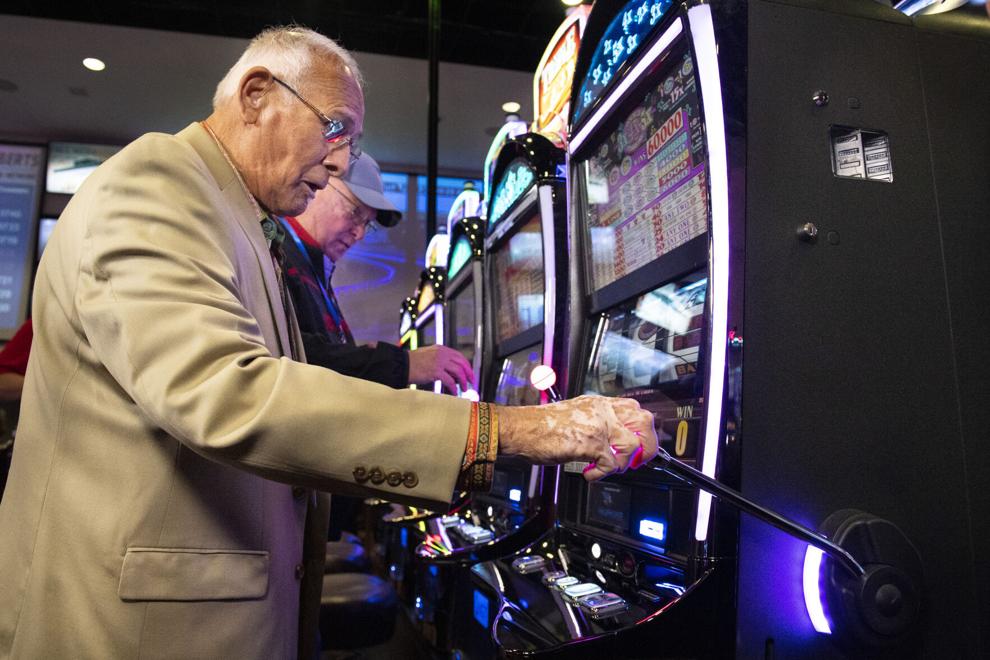 Casino, 9.20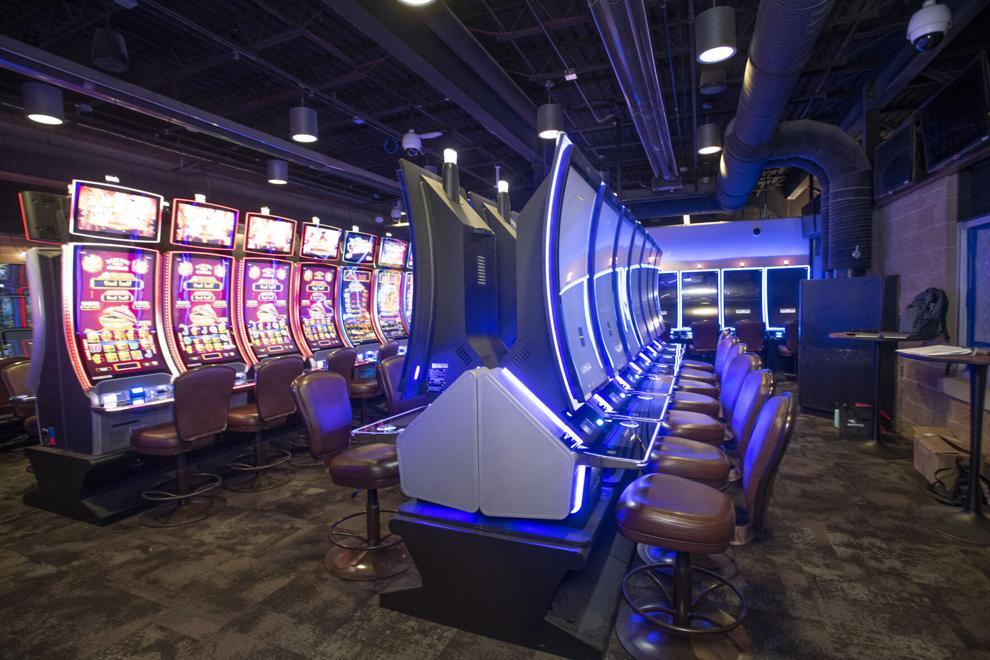 Casino, 9.20
Casino, 9.20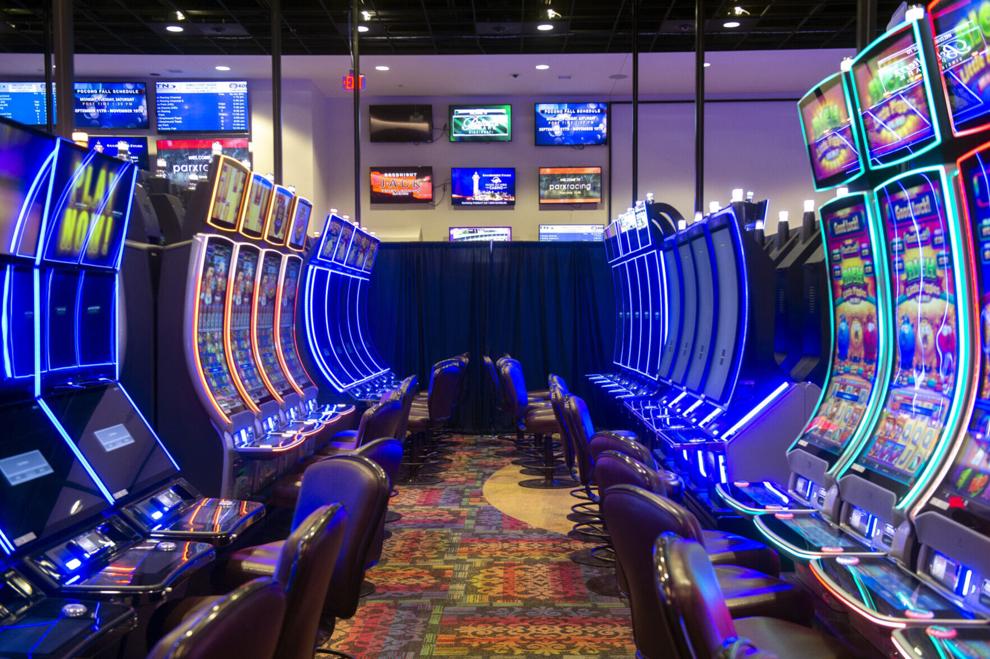 Casino, 9.20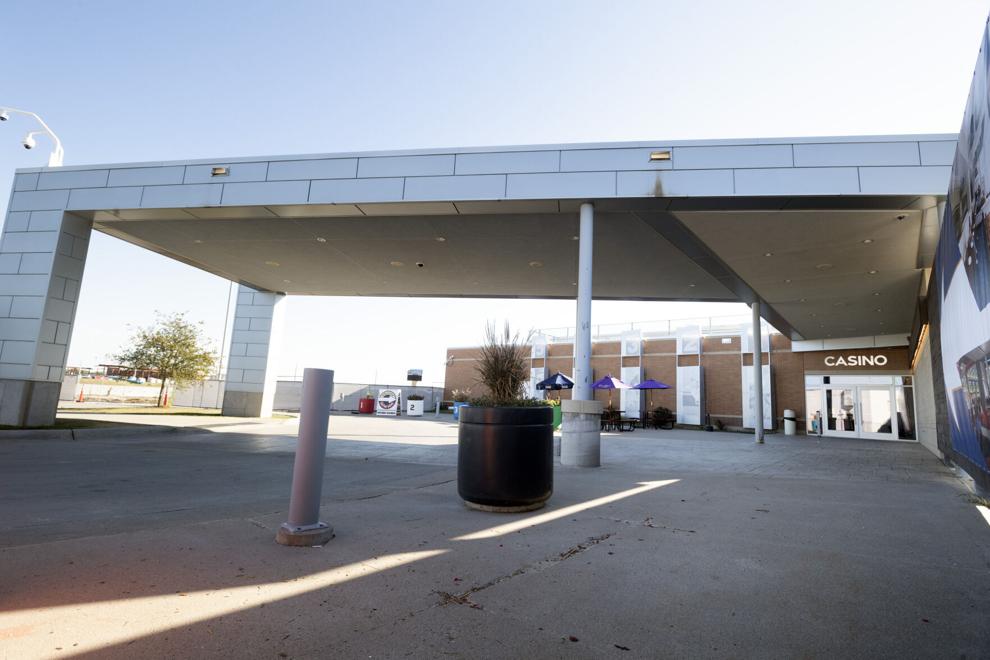 Casino, 9.20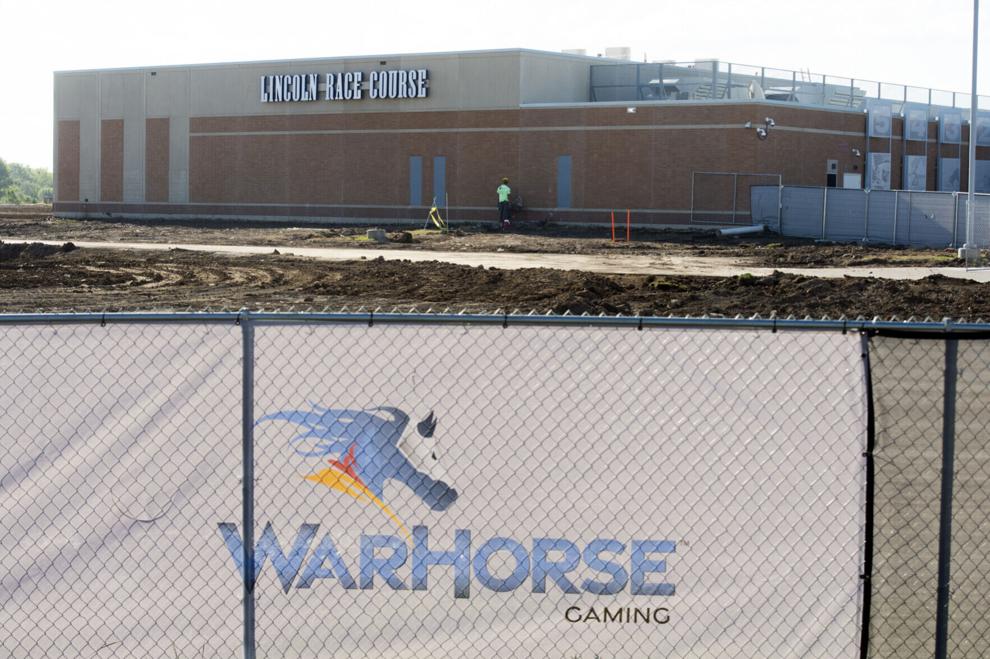 Casino, 9.20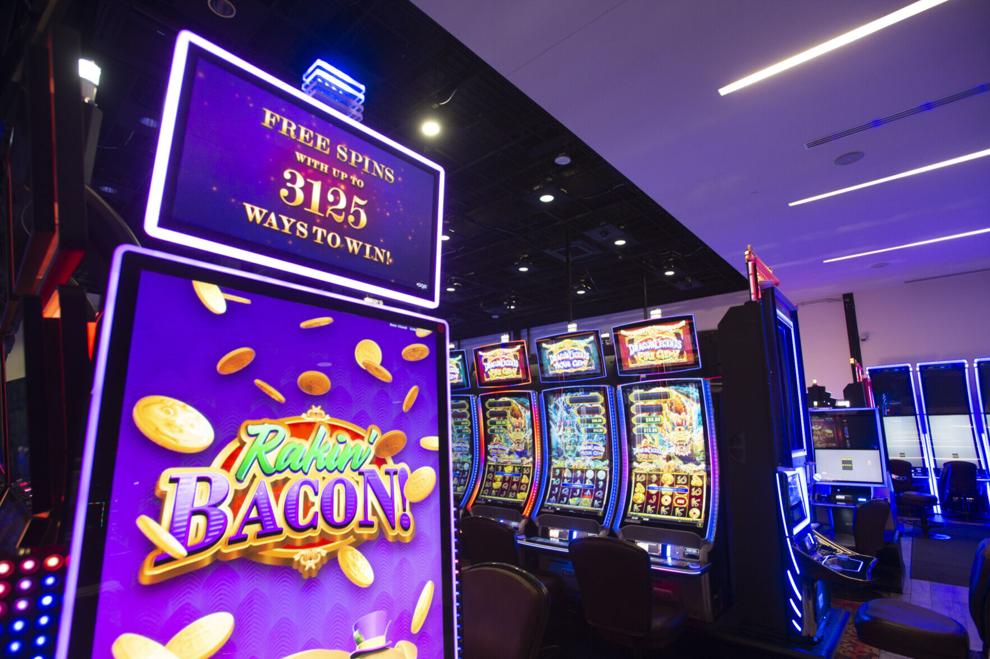 Casino, 9.20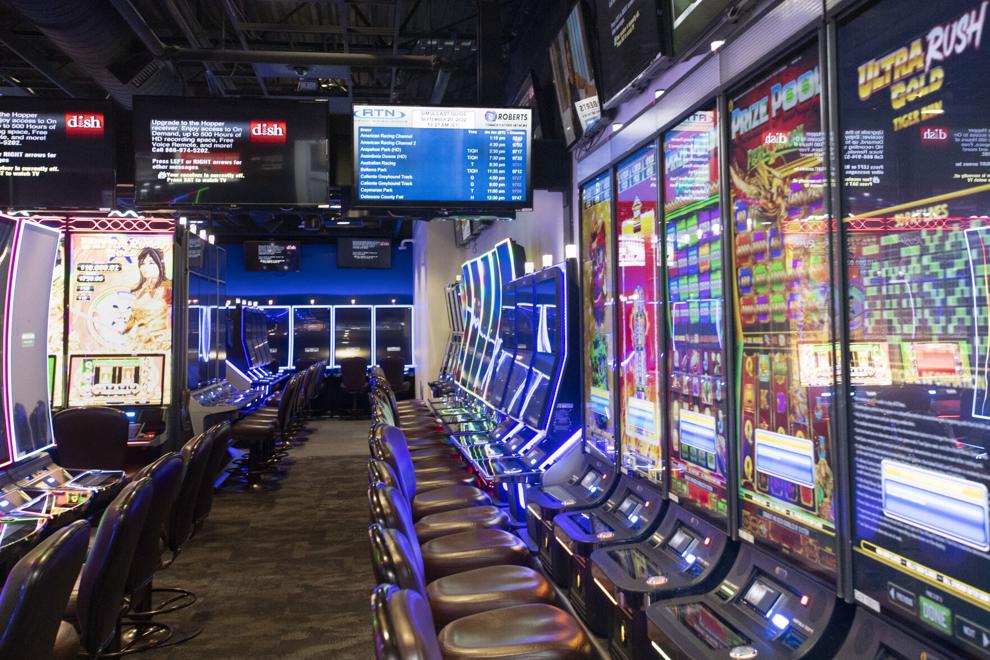 Casino, 9.20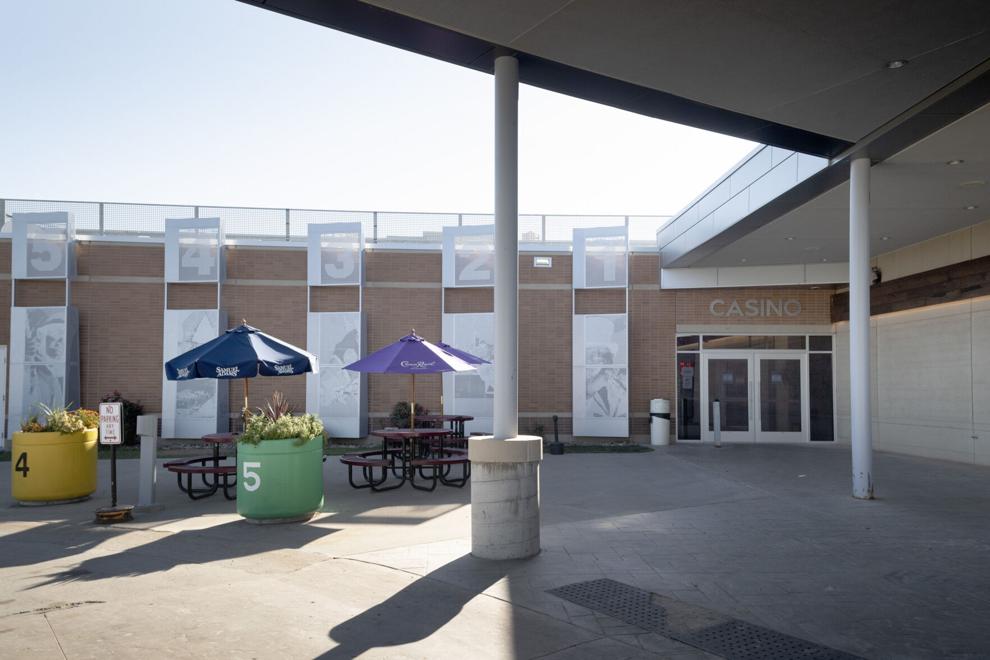 Casino, 9.20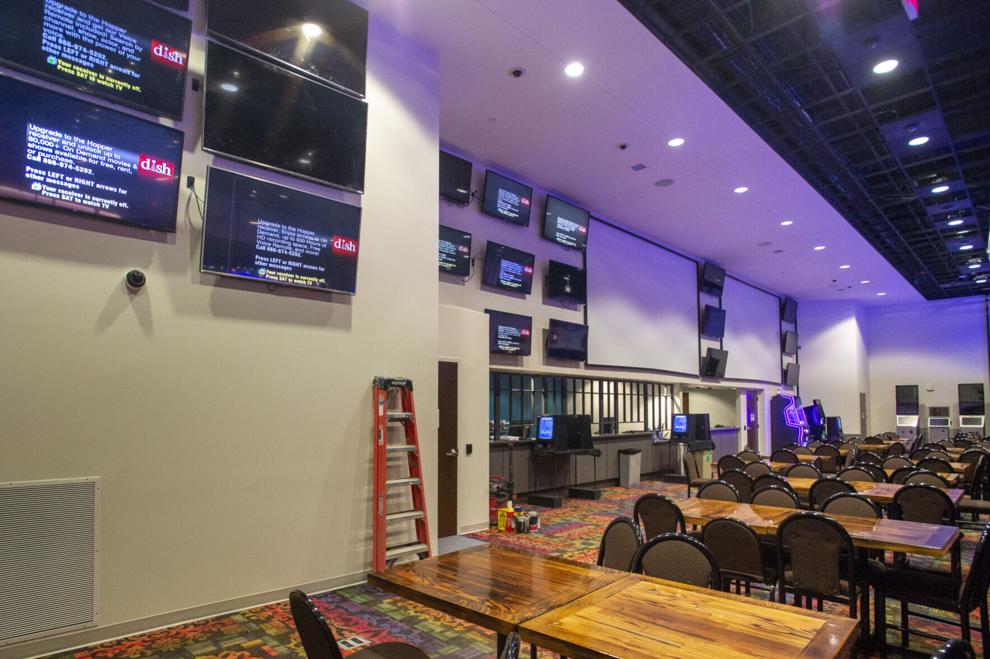 Casino, 9.20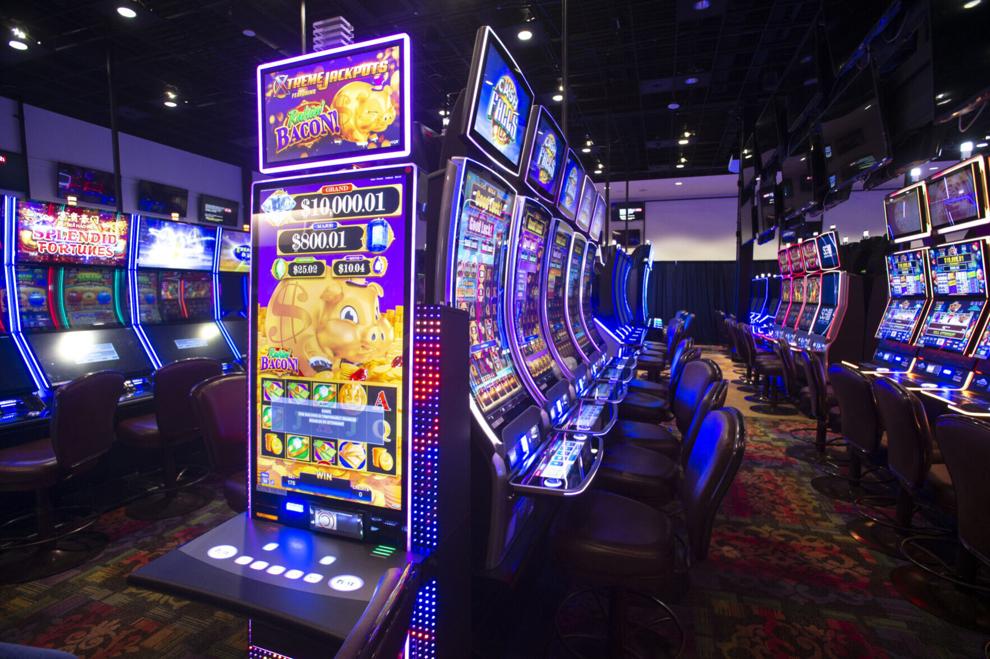 Casino, 9.20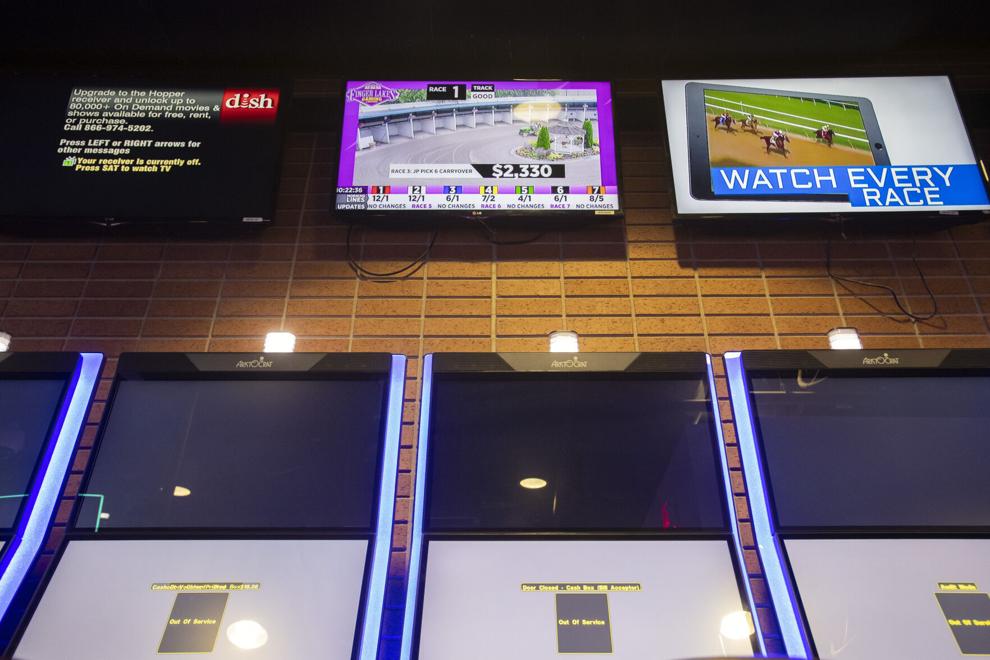 Casino, 9.20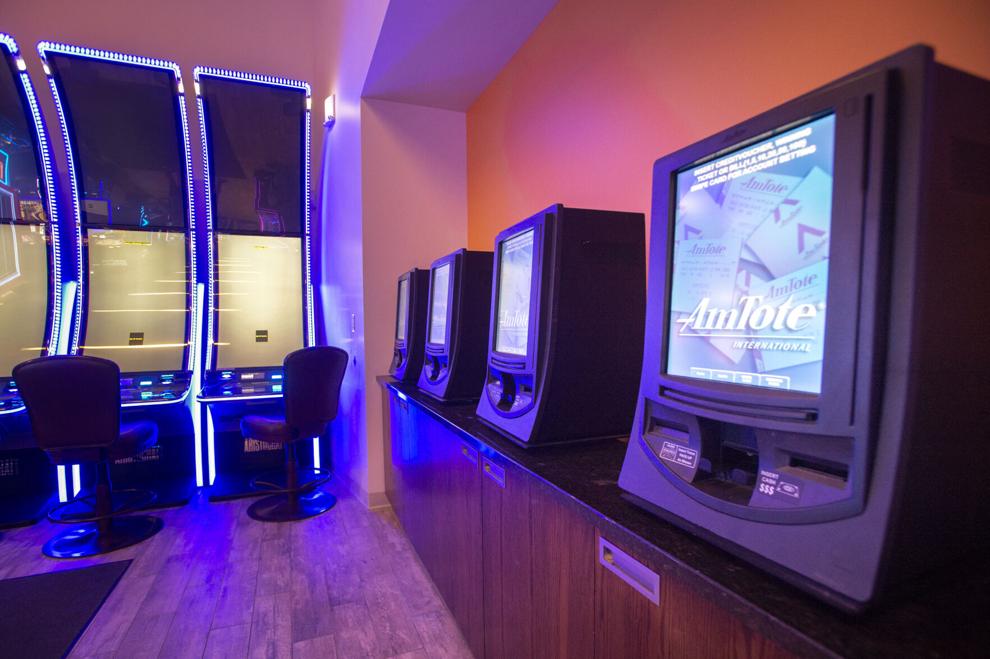 Casino, 9.20