Textile technology to counter 'fast fashion' | Ahmedabad News – Times of India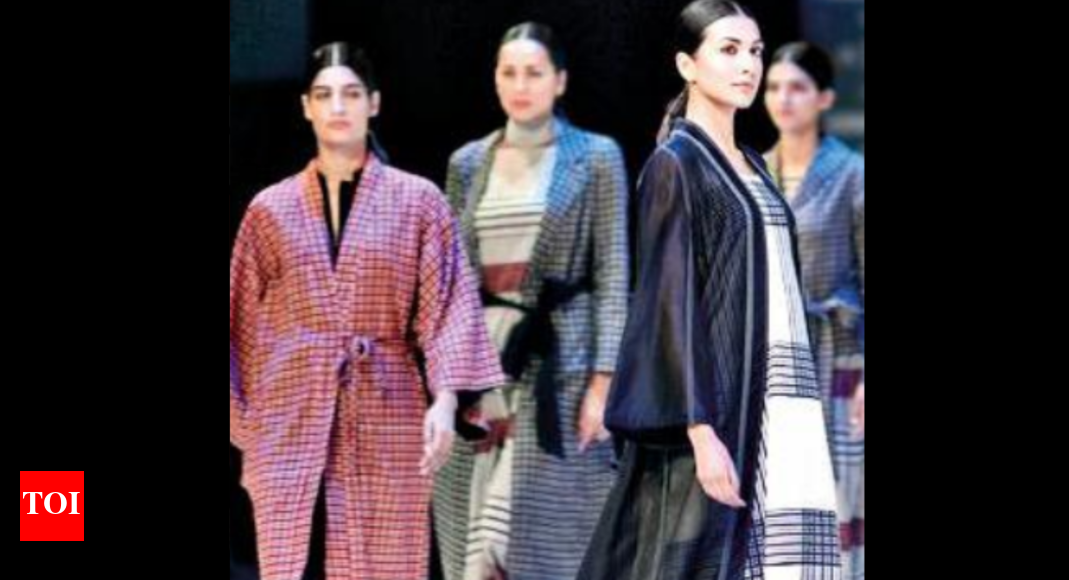 AHMEDABAD: Compared to the usual four collections offered by clothing brands in the West and two (in most cases) for India, some brands have been offering as many as 52 collections annually – one new collection every week. Termed 'fast fashion,' the trend is being criticized for its impact on environment, consumerism and quality.
Experts are now eyeing technology such as artificial intelligence (AI) and natural fabrics to counter the trend. Several papers presented on the first day of the international conference 'Atmanirbhar Bharat@100: From Farm to Fashion to Future' hosted by National Institute of Fashion Technology (NIFT) Gandhinagar focused on the theme of sustainability and impact of technology.
Two research teams shared the findings of thrift marketplace as a sustainable practice and an experiment of making jackets from surplus fabric.
In the presentation called 'Agragami-Bhavi,' the researchers indicated that mass customization could be the way forward with several online apps providing such options for clothes and shoes.
The presenters claimed that with unique products, fast fashion could be countered and projections by computer models could be used to forecast trends.
Another segment, 'Sankalp-Prakarya', focused on natural fabric and processes where researchers from various institutions presented the findings of their projects on corn husk fibre extraction, nano enzymes and textile printing, and natural dyes and use of plants for antimicrobial qualities in fabric.
Prof Sameer Sood, director of NIFT Gandhinagar, said that the theme of the two-day conference is in line with the Centre's vision to make India self-sustainable by 2047.
"The textile sector with its farm to fashion applications can play a major role, and the conference focuses on bridging the gap between academia and practice," he said.
Srinivas Katikithala, director of Lal Bahadur Shastri National Academy, mentioned in his speech during the inaugural ceremony that there is a need to focus on long-lasting products and upscale local talent for modern economy, consumption and pace. While Sudha Dhingra, dean (academics) of NIFT, focused on handcrafted clothing and India, NID director Praveen Nahar also emphasized on promoting traditional bespoke tailoring to counter consumerism.