Rafael Nadal and Novak Djokovic's rivalry is one of the longest-running rivalries in tennis. The duo have clashed a staggering 59 times between 2006-2022 and no two tennis players in the near future are expected to come close to the numbers that their rivalry has yielded.
The pair's head-to-head is almost identical, with the Serb winning 30 of the encounters and the Spaniard scoring in 29. The two are also tied as men with the most Grand Slam titles in tennis history, lifting 22 trophies each.
In addition, Djokovic now has 93 career titles to his name, while Nadal holds a deficit of just one title to his arch rival.
The founder of TennisAbstract, statistical analyst Jeff Sackmann, remarked that the differences between the two legends of the sport were negligible.
"They are pretty small margins. I mean, 30-29, and 23 Slams to 22 to 20 or whatever we are at, at any given time," he said on the Court-Side with Beilinson Tennis podcast.
The analyst further termed their minor differences as "rounding errors."
"Thinking of it in terms of stat categories that aren't so much in the headlines, those are basically rounding errors," he said.
"If you're trying to rate how good a player is compared to another player, 30-29 is a tie" – Jeff Sackmann reiterates his stance on Novak Djokovic – Rafael Nadal rivalry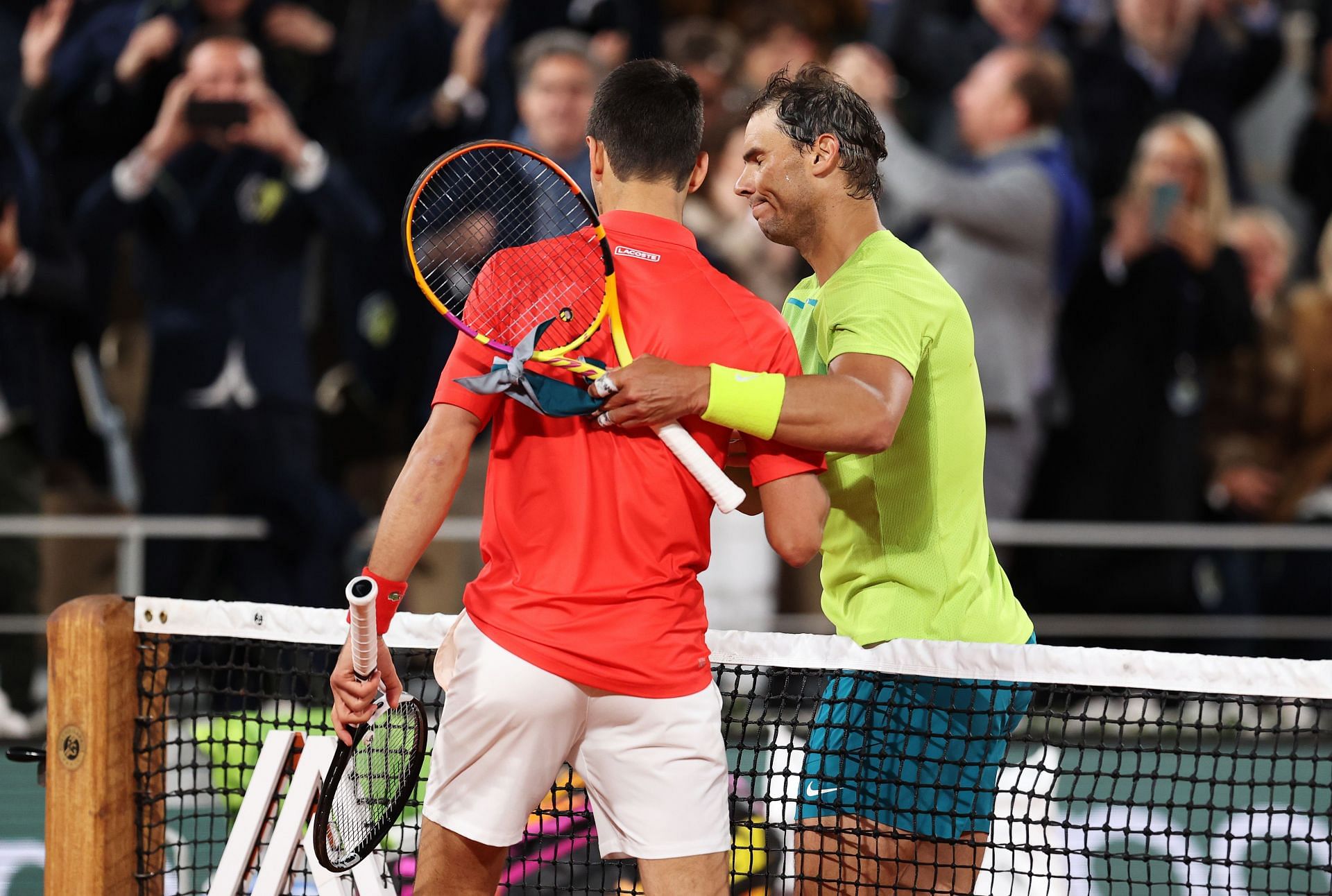 Jeff Sackmann suggested that although many would argue for small details during the GOAT debate, the differences between Novak Djokovic and Rafael Nadal's head-to-head statistics were essentially insignificant.
"I mean, I know that that's sacrilege (for) someone who really cares about the Slam total or the Nadal-Djokovic head-to-head, but 30-29? That's a tie. I mean come on," he reiterated.
He added that it wasn't possible to determine the better of the two players with such near-identical numerical data.
"I get that it goes on the Hall of Fame plaque and there's a lot of bragging rights involved. But, if you're trying to rate how good a player is compared to another player, 30-29 is a tie. 23 Slams to 22 Slams, or 21 to 20, that's a tie," he added.
Sackmann also opined that Novak Djokovic and Rafael Nadal have a long enough rivalry to conclude they are leveled in their careers.
"The fact is, they are playing each other a ton! I was saying, with Becker and Agassi it's 14 matches out of 1000, while Djokovic-Nadal, it's 60 matches out of 1000! They do count for more on a weighted basis and that starts to add up to something. That says, these guys are really good and they're pretty close to each other in the ranking," the analyst concluded.
What is the foot injury that has troubled Rafael Nadal over the years? Check here
Edited by Siddharth Dhananjay