Global retail software specialist, Retail Directions, which represents over 50 international retail brands, has helped South African fashion retail giant, Retailability to deliver a 30% increase in despatch rates.
The project saw auto-diverters improve Retailability's distribution centre process by almost a third – by automating manually-intensive and time-consuming processes, and increasing conveyor belt speed efficiency by over 100%.
The catalyst for change came with Retailability's acquisition of 130 Edgars stores in 2020 – a well-established brand in South Africa. With increased stock to process, Retailability was limited by the physical space available in its distribution centre.
Retail Directions Director of Commercial Operations Martyn Cole comments, "Retailers need to be aware of the supply-chain pressures that arise as their business grows. A common warehouse challenge can be the costs associated with multiple and duplicate touch points of goods and consider opportunities to increase efficiencies through automation."
After several auto-divert units were installed into the converter to improve the speed and accuracy of the process, the 2D barcode information on the shipping label could include the routing information, replacing a time-consuming manual process.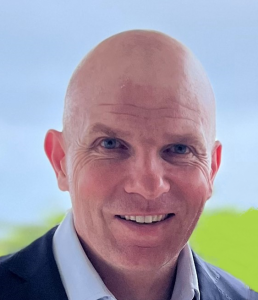 Retailability Head of Supply Chain and Logistics Steve Pearson says, "Productivity gains are still being measured, but early results are very encouraging. Since our diverters have been implemented, Retailability has increased its despatch rates by 30%. Even though it is such a small change, Retail Directions has already made a real difference to our warehouse environment."
By changing the 2D barcode information on the shipping label to include the routing information, Retail Directions has enabled Retailability to automate this once manual and time-consuming process.
Since being fully commissioned, the conveyor is now running between 95 and 105 metres per minute (m/minute) compared to 45 to 50 m/minute before, an increase in speed efficiency of over 100%.
"Increased accuracy means faster delivery of inventory out to its stores, resulting in the right stock, in the right place, at the right time – which ultimately translates into more opportunity for sales and satisfied customers," Mr Cole said.
"We are continually investing in our Advanced Warehouse capabilities, and these efficiencies being realised by Retailability are growing evidence that we are meeting the demands of our key clients, and strengthening our position as a tier-two provider in this space."
When Retailability acquired Edgars, it faced a major challenge which centred round inheriting a supply chain that historically focused less on flow through, meaning that a lot of stock was delivered in cartons that were sent straight for dispatch. Many of the suppliers, however, delivered boxes that were half full, even though Retailability was paying per cubic metre.
To support Retailability in overcoming this challenge, Retail Directions introduced an automatic scan and receive system that improved the efficiency of goods receiving, enabling the retailer to simply check the weight of each box with anomalies surfaced for checking.
"By automating our scan and receive system, Retailability has been able to identify more errors and we have seen a drastic reduction in shortages with this process in place," Mr Pearson said.
Retailability, a long-standing customer of global retail software specialist, Retail Directions, is a South African-based fashion retailer that operates over 600 stores across Southern Africa, including South Africa, Namibia, Botswana, Lesotho, and Eswatini. Its portfolio of fashion brands includes Legit, Beaver Canoe, Style, as well as Edgars, which it acquired in 2022.
You can view the full story at retaildirections.com/retail-case-studies/retailability.
About Retail Directions
Retail Directions provides a unified retail management software platform that enables retailers to simplify retail operations, reduce operating costs, and deliver seamless experiences for consumers and staff.
Retail Directions has over 30 years of retail technology experience and remains 100% focused on retail. With more than 25,000 POS terminals installed in 40 countries, in 15+ languages worldwide, Retail Directions is trusted by 50+ retail brands globally. Clients in South Africa include Cotton On Group, Bras 'N Things, Edgars and Legit, in addition to global clients including The Just Group, The Body Shop, Hanes, Rodd and Gunn, and Forever New.
The Retail Directions platform operates around a central integrated database for seamless, connected, omnipresent retailing using a single source of truth. At the same time, by using special retail architecture, the platform offers exceptionally high availability and resilience.
The consumer-centric software platform supports connected retailing natively and by using database-level, enterprise-wide integration provides complete visibility of all aspects of retail operations, in real-time, online and in-store.
Using the Retail Directions connected retailing software platform, which integrates eCommerce, POS and Store Management, Loyalty and Promotions, Warehousing & Logistics, Merchandising, and Actionable Insights, retailers have the capability to sell anywhere, fulfil from anywhere, and deliver anywhere.
For more information, visit retaildirections.com.