WATCH: Latest post-practice Clemson football interviews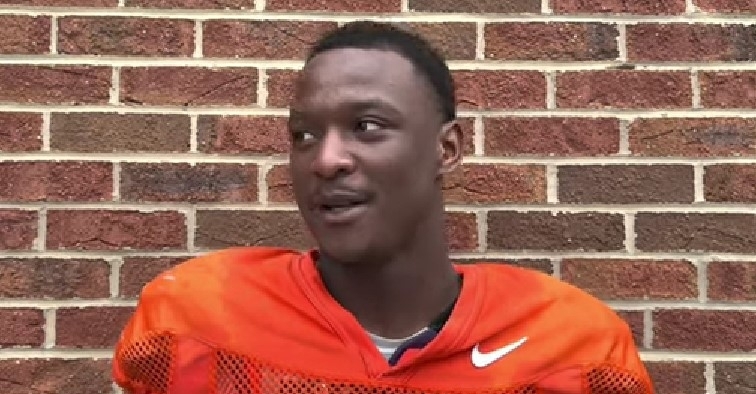 Andrew Mukuba says he is healthy and ready to make an impact.
Clemson's secondary was the focus on Friday and specifically, the safeties, where position coach and co-defensive coordinator
Mickey Conn and safeties
RJ Mickens and
Andrew Mukuba were under the microscope.
Conn touched on:
0:03 – Mukuba taking a step forward and last year's issues
1:08 – Biggest area of improvement for Mukuba
2:00 – Mukuba playing safety over corner and decision to do so
3:30 – Pass defense issues last year
5:02 – Not physical enough last year
6:06 – Schematic fixes for defense this year?
7:14 – Mickens' next stage
8:22 – High school coaches clinic in town
9:59 – Younger safety standouts
11:11 – Kylon Griffin's development
12:55 – Competition in veteran-heavy group
13:45 – Every starter spot being open
14:40 – More three-safety looks ahead?