There is just over a week to go until one of sport's greatest rivalries resumes as England face Australia in the 2023 Ashes Series.
Under the leadership of captain Ben Stokes and coach Brendon McCullum, England have enjoyed something of a rejuvenation in fortunes over the last year, winning three of their last five series and drawing the other two. However, it is the brand of play, dubbed 'Baz-ball' by some, that has caught the eye as Stokes and his side produce an entertaining style of cricket that sometimes feels more suited to one day internationals or T20 matches.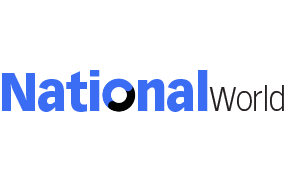 But the Australians currently have possession of the famous urn after they inflicted a 4-0 defeat on England in the last series held down under just 18 months ago. That means they will only need to draw the upcoming series to keep hold of The Ashes and take them back down under.
The game of cricket has all kinds of confusing laws for the casual viewer to contend with and try to understand, none more so than that follow-on law – so NationalWorld has put together this explanation of what is involved.
What is the follow-on?
The follow-on is a law in cricket where a team batting first can force the opposition to bat two consecutive innings if they failed to reach a set number of runs in their own first innings.
The official MCC rulebook states: "In a two-innings match of 5 days or more, the side which bats first and leads by at least 200 runs shall have the option of requiring the other side to follow their innings."
So for example, if England were to scored 500 runs in their first innings, but Australia only scored 250 in theirs, England captain Ben Stokes could asked the opposition to bat their second innings as soon as their first is over.
Does the level of runs required to enforce the follow-on change?
Yes, but only if the number of days in which the game is being played changes.
According to the laws: The same option shall be available in two-innings matches of shorter duration with the minimum leads as follows:
150 runs in a match of 3 or 4 days;
100 runs in a 2-day match;
75 runs in a 1-day match.
What must a captain do to enforce the follow-on?
The official MCC rulebook reads: "A captain shall notify the opposing captain and the umpires of his/her intention to take up this option. Once notified, the decision cannot be changed."