As fitness trackers, smartwatches, and wearables try to become more like smartphones, the Whoop 4.0 has a different goal – to provide in-depth analysis on less-tangible data points like strain and recovery. Whoop is a wearable technology company that was founded in 2011 and uses a unique pricing model for its devices. Instead of buying a product outright, users pay a perpetual subscription fee to continue to use the hardware and software. In fact, the Whoop 4.0 itself is free, but users have to remain subscribed to the Whoop membership in order to keep using the device. But is the Whoop 4.0's feature set worth the monthly subscription?
The Whoop 4.0 is a premium product designed for serious athletes trying to reach their fitness goals, and the company has the branding to back it up. Renowned athletes, from the likes of LeBron James to Michael Phelps, have used Whoop fitness trackers in the past. Whoop's store sells a variety of accessories positioned towards fitness-lovers, from athletic clothing to replacement straps. All of this supports Whoop's image of being a fitness tracker for hardcore gym-lovers, but does the Whoop 4.0 have the features to back it up? After spending a few weeks with the device, here's the answer.
Related: Apple Watch Ultra Is Like An iPhone For Your Wrist
Design & Durability: A Flawed Strap Mechanism
The Whoop 4.0 has a sleek, minimalist design that the company says is 33 percent smaller than the previous generation. In practice, that makes for an extremely comfortable wearable that users can easily forget is on their wrist. After largely discarding sleep tracking due to discomfort that comes with bulky smartwatches like the Pixel Watch and Apple Watch, the Whoop 4.0's compact design completely shifted this reviewer's stance on wearing fitness trackers to bed.
The strap was another story, though. Whoop 4.0 comes with a strap when users sign up for a Whoop membership, and additional straps of various colors and patterns are available. But changing the strap is a hassle, to the point where users may fear they've broken the device. When the Whoop 4.0 sent over by the company arrived, attempting to slide the strap on backwards jammed the band into the slider. It took a great deal of force to get the strap off, and changing bands was a nerveracking experience every time.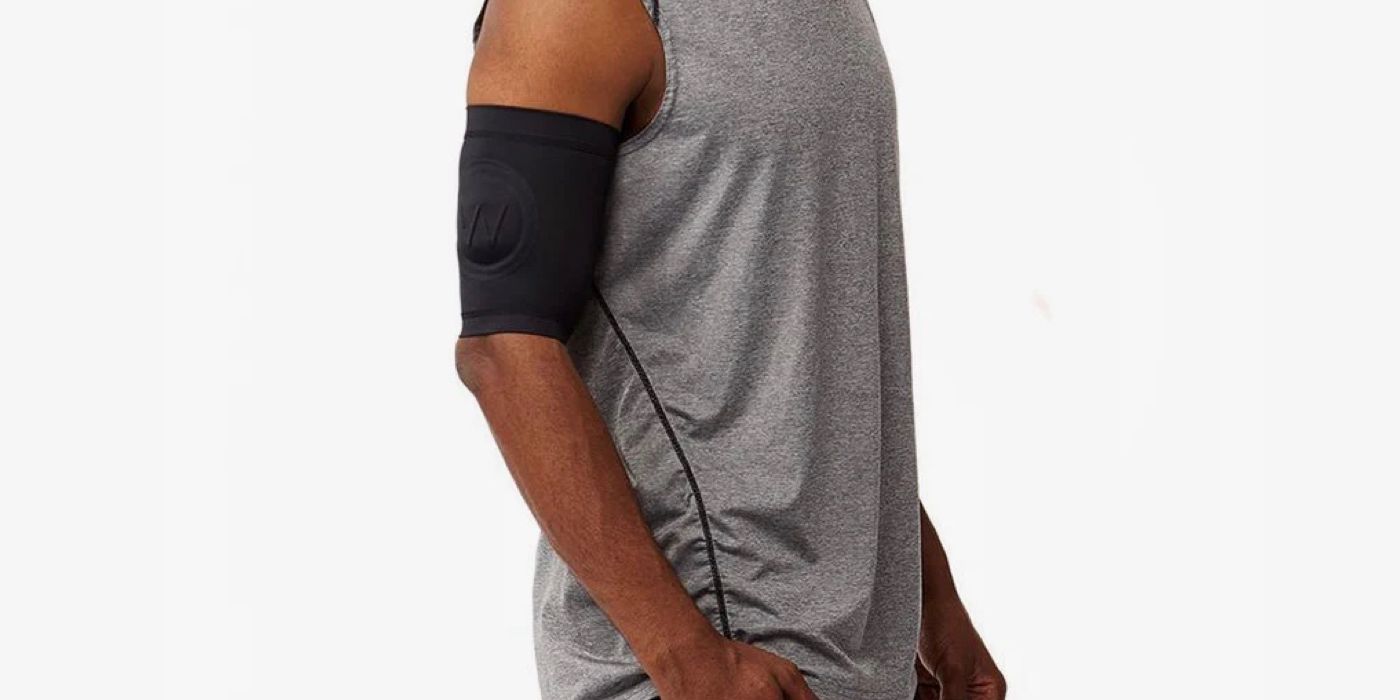 Whoop's SuperKnit bands have a clasp with three different parts, and the mechanism easily falls apart while trying to swap bands. The company says its Fast Link slider system makes it more convenient to quickly change out bands, but it pales in comparison to other band mechanisms. It's worth noting that the best way to wear the Whoop 4.0 might be with sportswear sold in the company's online store. Whoop's clothing items like boxers, sports bras, and t-shirts have a slot for the Whoop 4.0 that allows the device to collect data without being worn on the wrist.
Sleep Tracking, Battery Life, & Charging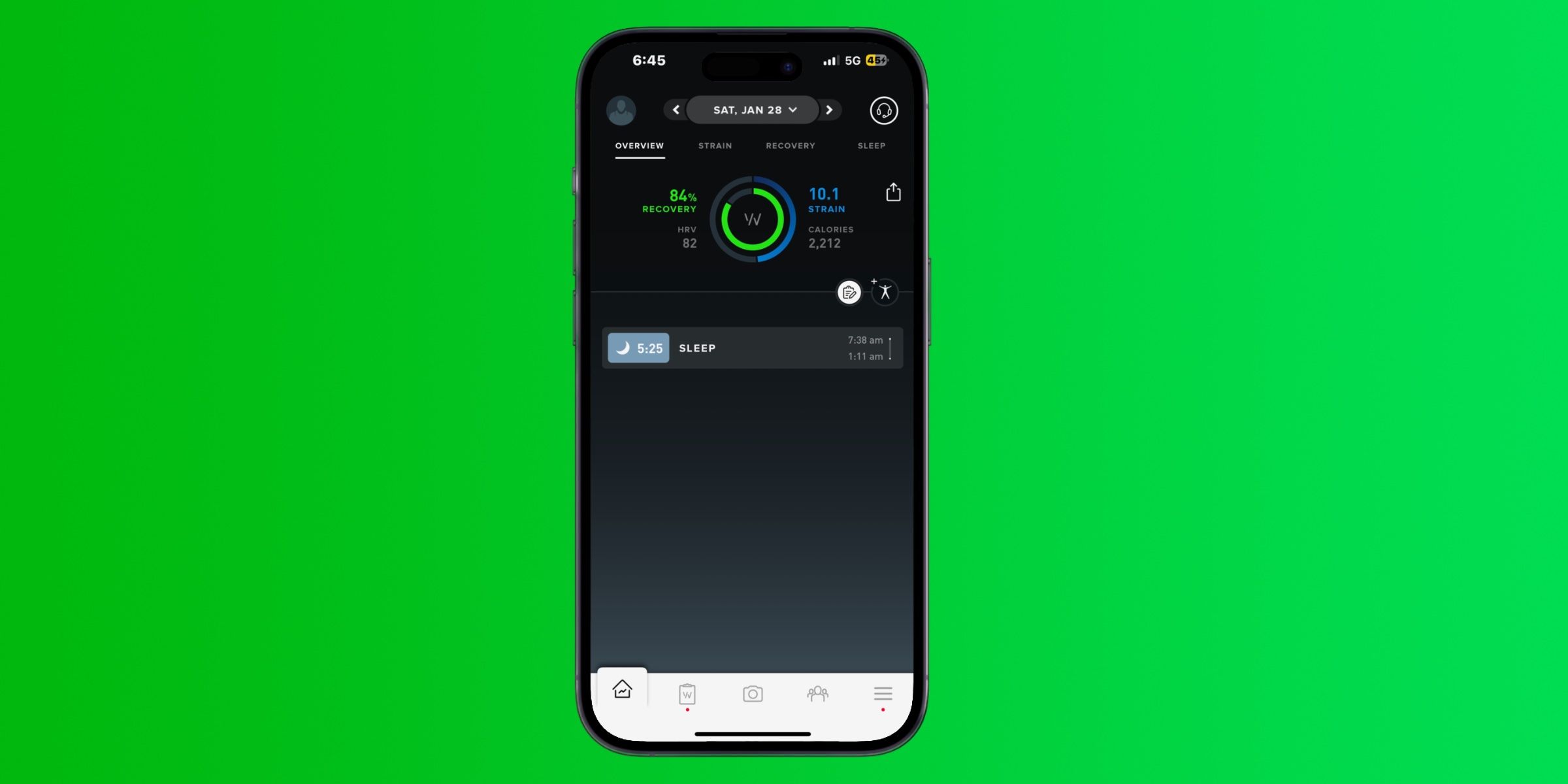 Since the Whoop 4.0 doesn't have a screen, all the information the device collects is digestible in the Whoop app. Unlike other wearables, the Whoop 4.0 isn't trying to provide the most data points. In fact, it doesn't even track how many steps the wearer walks in a given day.
Instead, Whoop 4.0 focuses on three data points – sleep, recovery, and strain. The tracker identifies the four types of sleep stages — awake, light, deep, and rapid-eye movement (REM) — and presents them both as a percentage and a time. For example, on one night the Whoop 4.0 detected nearly 6.5 hours in bed, but identified 16 percent of that time as spent awake.
The Whoop 4.0 provides in-depth sleep metrics which are great to view, but users need to tap on the specific sleep event itself in order to see that data. Considering the amount of wasted space on the daily Whoop overview page, this feels extremely unintuitive. Plus, switching to the 'Sleep' tab in the app provides completely different data than tapping the specific sleep event. That's a noticeable trend with the Whoop experience. Great stats and metrics — if users can find them.
But sleep tracking is only useful if the device can stay charged, and this is an area where the Whoop 4.0 excels. The Whoop 4.0 can last for two to three days on average. Whoop's app sends a notification to a paired smartphone when the Whoop 4.0's battery is getting low, and users can charge the fitness tracker without taking it off their wrist.The Whoop 4.0 battery pack slides on the tracker and wirelessly charges it while it's being worn. Surprisingly, the Whoop 4.0 with the battery pack attached has a smaller footprint than the Apple Watch Ultra. The battery pack charges via USB-C, and it's a clever solution to the problem of charging wearables. Don't lose it though, because a replacement will cost $49.
Health & Fitness Features
Considering the Whoop 4.0 tracks only a few advanced metrics, their performance is key to the value proposition of the device. It tracks blood oxygen, respiratory rates, calories burned, resting heart rate, heart-rate variability, and skin temperature — and uses those metrics to create strain and recovery numbers.
Strain is measured on a scale of 0 to 21 and can be affected by factors like exercise, work, anxiety, running errands, parenting, and more, according to the company. There are four tiers of strain – light (0-9), moderate (10-13), high (14-17), and overreaching (18-21). These tiers are used to determine how much recovery a user needs, which is measured as a percentage out of 100.
Recovery is the true calling card of the Whoop 4.0. All athletes and fitness gurus have had days that made them wonder whether they were feeling exhausted or just lazy. With the Whoop 4.0, that isn't subjective anymore — users can see how ready they are for another workout, displayed as a percentage.
Working out with the Whoop 4.0 was an interesting experience. After starting the workout on the Whoop app, live stats from the run were visible while it was in progress. But after the workout ended, data was unavailable and 'pending' appeared next to the run. Roughly 25 minutes later, the data appeared. Whoop's data is solid, but not being able to view stats until nearly a half hour after finishing a workout is a subpar experience.
Should You Subscribe To Whoop?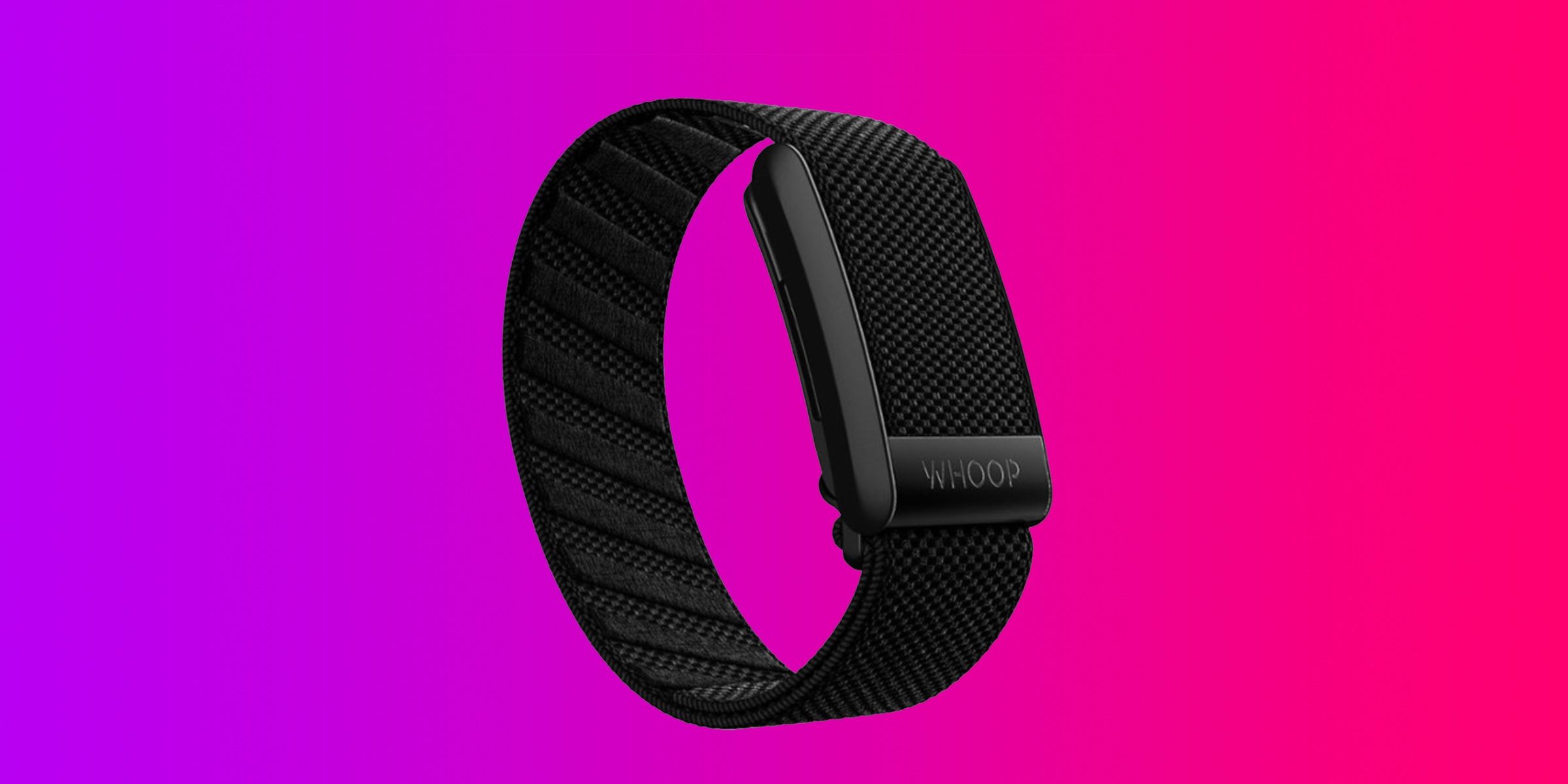 The Whoop 4.0 is tailored to a specific type of person – someone who has lofty fitness goals and is concerned about over-training causing an injury. It isn't for the average user trying to track their personal fitness or trying to hit a few New Year's resolutions. For those people, there are a plethora of cheaper and more convenient options.
Even for the extreme athletes and fitness-conscious users, the $30 per month subscription fee is a high ask, especially considering the Whoop 4.0 is centered around just a few features. For people who work out often and are training for a specific goal, the Whoop 4.0 will be helpful. But it won't meet all of their needs, so users may find themselves using another fitness tracker they already own or buying another one.
So who is the Whoop 4.0 for? It's for athletes training for an extremely specific goal, like an upcoming marathon or a weightlifting contest. Or, it's for people that can afford to pay $30 per month for a fitness tracker that can provide additional insights on their recovery. The Whoop 4.0 can be a key piece of the fitness puzzle, but it isn't the outright solution.
More: Pixel Watch Review: Google's Smartest Fitbit Yet
Source: Whoop