The movie star is dead. At least according to the group of disgruntled sales agents, production executives and Hollywood insiders that spoke to the industry paper Variety during the Cannes film festival. The argument goes that, while there are plenty of veteran stars still busily creaking out commercially tempting film fodder, there are precious few equivalently bankable talents from the newer generation waiting in the wings. And this is a looming problem for the film industry.
Harrison Ford, for example, may still just about look the part of Indiana Jones (thanks in no small measure to the wonders of de-ageing tech), in the Cannes festival hot ticket Indiana Jones and the Dial of Destiny. But he's 80 years old. How much longer can he cope with the demanding and rigorous shooting schedule of a big-budget action movie?
Elsewhere in Cannes, in the Marché du Film – the market in which new film products are funded and hawked to distributors and financiers – Variety reports that the hottest titles include a reboot of the 1993 Rocky Mountains-set heist thriller Cliffhanger, which sees the film's original star, the now 76-year-old Sylvester Stallone, returning to scramble up the side of yet another precipitous peak.
Other titles available include Breakout, an action thriller starring Arnold Schwarzenegger (75) and That's Amore, a romcom that is set to star John Travolta (69) and John Travolta's hair implants (age undetermined).
On one hand, you could argue it's admirable that, in an industry that supposedly prizes youth and beauty above all else, that the old and the wrinkly still have such currency (although not so much, it seems, if they happen to be female). But if grumbling industry insiders truly believe that there are no new movie stars – and Margot Robbie, Timothée Chalamet, Michael B Jordan, Janelle Monáe, Jennifer Lawrence and, most recently, Paul Mescal would no doubt beg to differ – then this is indeed symptomatic of a broader problem in the movie industry. Just not the one that they think it is.
This myopia when it comes to seeing the potential in the next generation tells of an industry that has become increasingly risk-averse over the past few decades. Steered by the shareholders and moneymen, studios have intensified their search for the elusive "sure thing". In practice, this means they are more likely than ever to invest in the familiar, supposedly safe bets such as remakes of proven properties, franchises, movie adaptations of board and video games – anything, in fact, with a degree of name recognition.
This also applies to the casting, leading to the hiring of the same well-loved but increasingly arthritic stars in roles to which they are patently unsuited. It's the kind of creative cowardice that results when you cede control of the arts to the accountants. It has gradually stifled the supply of daring, original films, and is a key aspect that may have hindered the development of new top-tier acting talents.
It's worth pointing out that there's a potential disparity between the way that Hollywood quantifies the idea of a "movie star", and the way the film fans and audiences assess stardom. The industry metric is counted in box-office dollars. It boils down to whether a star can "open" a film (whether the star's name alone will ensure an audience, and by extension guarantee a financial return). Whereas for movie audiences, stardom is quantified rather differently. Do they draw your eye in every scene? Is there a frisson of excitement in the cinema when they appear on the screen? Are they the elementy ou remember most vividly at the end of the picture?
While there's general agreement between the industry and the punters, there are instances in which an actor can achieve star status without raking in mega-bucks for the studios. Nicole Kidman, for example, is certainly a star but is by no means a box-office certainty. And Kristen Stewart earned star status from the Twilight series but her choices have veered towards the esoteric and arthouse – the wistful supernatural stalker movie Personal Shopper, the divisive Princess Diana biopic Spencer – with commensurately modest financial returns.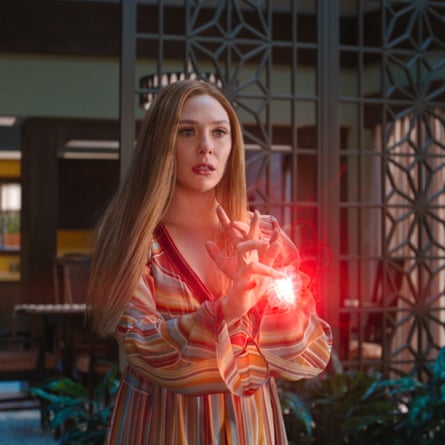 The media landscape has changed dramatically since the days when Ford and Stallone first burst on to the scenes. And there has been a shift in our relationship with stars and stardom. Social media may have destroyed some of the mystique that formerly surrounded the movie star as an entity, but it has also meant that there is a degree of accountability for actions on and off the set, that studios are less inclined or able to protect their stars from scrutiny. Several contenders for next-generation stardom – for example Jonathan Majors, Ezra Miller and Shia LaBeouf – have found that their ascent has been abruptly curtailed by such turbulence.
Recently, it seems that most problems in the movie industry tend to get laid at the feet of the streaming platforms. And the issue of the lack of new movie stars is no exception. Certainly, the sheer volume of product now available is a factor. A breakthrough performance in a series – Will Smith in The Fresh Prince of Bel-Air for example – was a reasonably well-trodden route to stardom, but a role in a streamed series or film simply doesn't have the traction it formerly had, partly because of marketing strategies, and partly because not everyone subscribes to every streaming service.
In fact, something that has had more of an impact on the cultivation of a new generation of star power is the double-pronged death grip that Marvel and DC have had on the mainstream movie landscape over the last decade or so. Promising talents – people like Elizabeth Olsen, Michael B Jordan and Letitia Wright – get sucked up by the ever-hungry content machine of the comic book franchises, and locked into lengthy contracts. And let's face it, there is only so much you can do to build your own profile as a rising star actor when you are part of a sprawling ensemble cast and the real star is the intellectual property (IP).
What you notice when you look back at the films that spawned the veteran movie stars who are still perceived to dominate the commercial landscape today, is how crucial original stories and properties, rather than today's franchises, sequels and remakes, were as a springboard to elevate acting talent to star status.
Sylvester Stallone broke through with Rocky, a comparatively low-budget rags-to-riches sports drama that he wrote, and fought tooth and nail to star in. It became the highest-grosser of 1976, and Stallone went from virtual nobody to one of the hottest stars of his generation.
Harrison Ford had been a well-regarded rising talent, with supporting roles in pictures such as American Graffiti and The Conversation. Stardom came with the role of Han Solo in George Lucas's sci-fi space opera Star Wars.
Tom Cruise, widely regarded as the most bankable star of all time, honed his star power through a series of wildly popular mainstream movies: films such as Top Gun, Cocktail and Rain Man were all original stories that were embraced by audiences, along with their toothy, clean-cut leading man.
In a release calendar dominated by comic book franchises, remakes and IP-driven cash-ins like The Super Mario Bros. Movie, perhaps there's now just less scope and opportunity for a budding star to make their mark. If the industry is serious about cultivating a new generation of movie stars, perhaps it's time that it stepped out of the marketing safe space and started taking a few more creative risks.