Street Fighter 6's three main game modes provide players with several ways to get their brawl on. Those looking for a more traditional experience can partake in the Arcade, Training, and Combo Trials found in the Fighting Ground. For players that want to get into the thick of online play, the new Battle Hub has multiple servers that house arcade cabinets that can be interacted with by anyone in the lobby. Finally, World Tour mode is Street Fighter 6's premiere single-player experience that lets them create their own characters in a worldwide pursuit of strength.
Unlike Arcade mode where players pick a character and fight opponents set after set, World Tour is a semi-open world experience that discreetly teaches players the mechanics of the game. While there are still a ton of traditional fights to be had, World Tour also has its share of quirky features. As players progress through the mode, they will find that some of the most unique games take on the form of part-time jobs.
RELATED: After Street Fighter 6, Fighting Games Shouldn't Miss Out On One Feature
Part-Time Jobs Make Learning Street Fighter 6 Fun And Rewarding
After completing the Mike Haggar Memorial Stadium mission in Chapter 7, players are presented with a side quest titled "Part-Time Party Time". It is in this quest that they are formally introduced to the concept of part-time jobs. By going to certain marked areas of Metro City and Old Nayshall and interacting with the persons present, they can partake in a number of minigames that increase their proficiency in several of Street Fighter 6's mechanics. From simpler tasks like breaking elevated boards in Kung Fu Target to slicing bottles with charge attack movements in KA RA TE, the aesthetics and presentation of each minigame makes them more fun to play than simply practicing against a dummy in Training mode.
Partaking in part-time jobs doesn't go unrewarded, either. In addition to completing the "Part-Time Party Time" side quest, players can also maximize their high scores and get a ton of Zenny (the game's currency) for their efforts. Considering the prices and number of things that are purchasable in World Tour, completing part-time jobs is a good way to earn money fast while improving core skills at the same time.
How Street Fighter 6's Part-Time Jobs Can Still Improve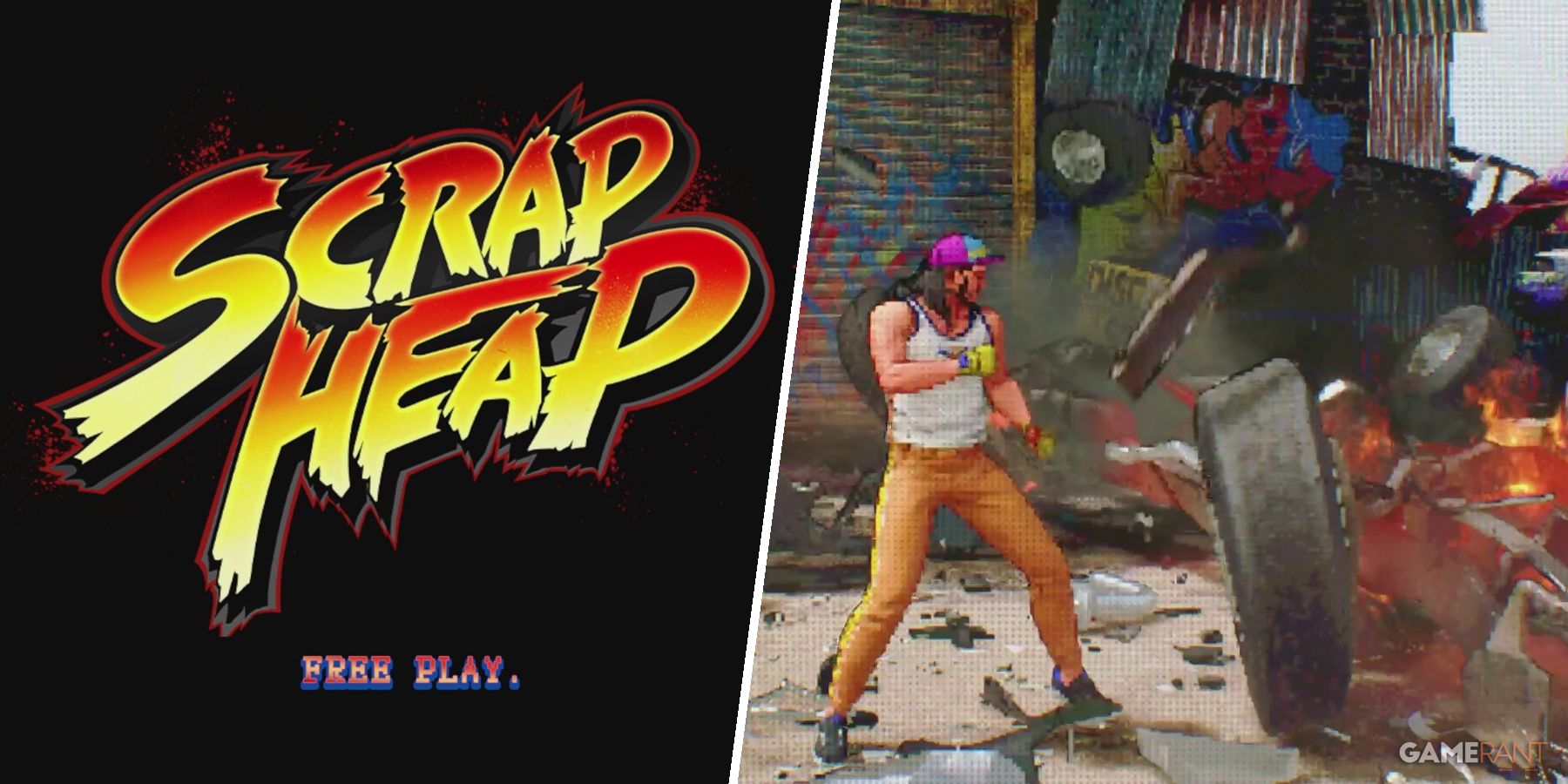 Since Street Fighter 6's part-time jobs can be fun and helpful, there is more that Capcom can do when it comes to their implementation. Adding part-time jobs into the Training mode would make them much easier to access for starters, as the only way players can currently play them is by traveling to them individually in World Tour mode. Since Street Fighter 6 works on an account-based system, it would also stand to reason that playing part-time jobs this way would transfer players' high scores and Zenny into their World Tour experience.
Adding more part-time jobs is another possibility. While players can practice charge attacks in KA RA TE, there isn't a minigame that allows them to practice holding their attacks while performing other movements. Another good minigame would be one where players have to close the distance on an objective while avoiding projectiles. Not only would this be an anti-thesis to the Ball Block Blitz part-time job, but it would also teach players how to deal with long-range zoner characters like Guile and JP. Seeing as Capcom has said that it will continue to add to the World Tour mode, the prospect of improvements and additions to part-time jobs looks very promising.
Street Fighter 6 is available now on PC, PS4, PS5, and Xbox Series X/S.
MORE: Street Fighter 6 Tier List: The Best and Worst Characters