With "Yellowstone" and its spinoffs dominating the small screen and Martin Scorsese's "Killers of the Flower Moon" earning rave reviews at the Cannes Film Festival, the Western genre is alive and well in entertainment.
"Reports of the Western's death are always greatly exaggerated," Andrew Nelson, film historian and chair of the Department of Film & Media Arts at the University of Utah, told Fox News Digital.
"The American West has long functioned as a mythical space where people are able to imagine themselves leading alternative, more authentic and exciting lives. 
"While the 'old West' of history no longer occupies as large a space in our collective imagination as it did in the 20th century, it is still an important and powerful part of our popular culture."
'THE OLD WAY' STAR NICOLAS CAGE ON FIRST WESTERN FLICK, HOW HE WOULD FARE ON THE WILD FRONTIER
The genre is typically associated with stories set between the 1850s and early 1900s as the United States expanded westward into new territory, both literal and figurative.
It reached peak popularity from the 1950s through the 1970s, when it dropped off sharply. 
"The number of Westerns on TV and in movie theaters did decline dramatically over the course of the 1960s and 70s and has remained very low ever since. This was the result of a number of factors, including changing demographics and taste," Nelson explained.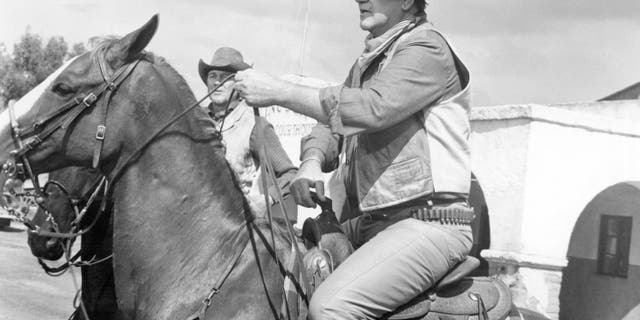 Throughout the years, there have still been Westerns, going back to movies like "Brokeback Mountain," "Dances with Wolves," "Unforgiven," and series like "Deadwood" on HBO, but far less than we saw at the genre's height of popularity.
"The Western once saturated popular culture to a degree that you had to experience to fully appreciate," Nelson explained. "Imagine if one out of every three movies in theaters was a Western and every television channel was showing at least one Western every night of the week. That happened in the 1950s. That just isn't possible in today's fractured media.
"As much as there are a lot of superhero movies and shows today, you can avoid them if you want. That wasn't possible in the Western's heyday. There was no escaping it."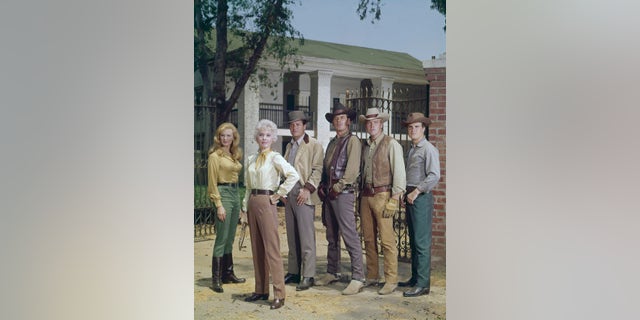 The Western has also seen a significant shift in how it's approached by TV and filmmakers.
"The Oscar-winning success of 'Dances with Wolves' and 'Unforgiven' in the early 1990s marked the Western's change from being a popular genre to a prestige one — the type of movie or show you make when you're trying to win an Oscar or an Emmy," he said.
LOU DIAMOND PHILLIPS EXPLAINS WHY 'NOT EVERY ACTOR IS CUT OUT' TO STAR IN WESTERNS
The Oscars buzz has already begun for Martin Scorsese's upcoming "Killers of the Flower Moon."
Positive reviews began rolling in after the film's premiere at the Cannes Film Festival this month, where it received a reported nine-minute standing ovation as the credits rolled.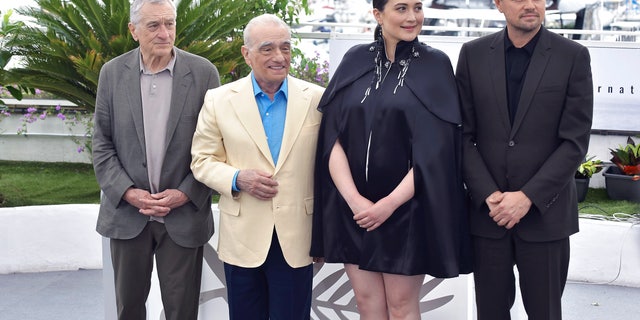 The film, starring Leonardo DiCaprio and Robert De Niro, is based on a book of the same name about the origins of the FBI amid the murder of members of the Osage Nation in Oklahoma after oil was discovered on tribal land.
"Killers of the Flower Moon" seems a somewhat unexpected choice for Scorsese, who is most known for his work in the crime and gangster genres.
But it's not the only Western that garnered award attention in recent years.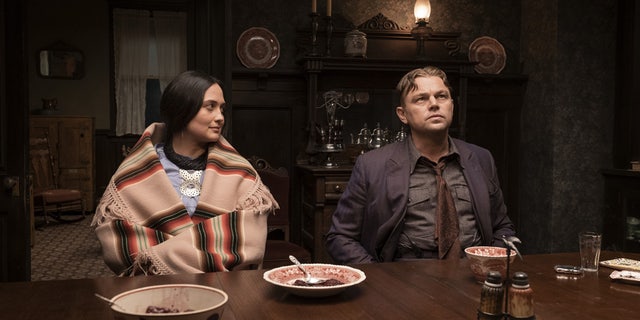 LEONARDO DICAPRIO AND MARTIN SCORSESE: HOW HOLLYWOOD'S MOST DYNAMIC DUO MADE BOX OFFICE BILLIONS
"The Power of the Dog," from 2021 and directed by Jane Campion (best known for her 1992 drama "The Piano") was nominated for five Oscars and won three, including best picture.
"The Power of the Dog," starring Benedict Cumberbatch, Kodi-Smit McPhee and Kirsten Dunst told the story of an intimidating rancher. It racked up 12 Oscar nominations but only won one — best director for Campion.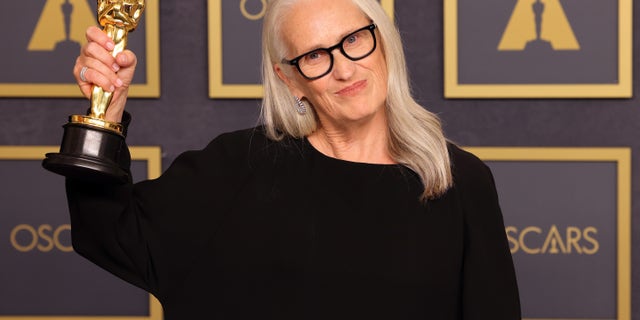 Nelson explained why directors are often drawn to Westerns.
"Many of the greatest filmmakers and stars — from John Ford and John Wayne to Clint Eastwood and Kevin Costner — have done their best work in Westerns. This is a significant part of the genre's enduring appeal to filmmakers —the idea that the Western is a remarkably expressive canvas on which our best film artists did their best work.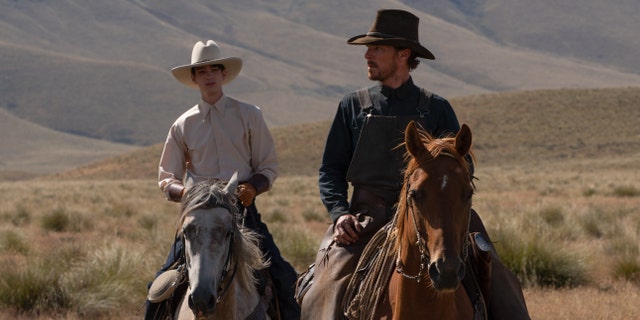 "Films like 'The Power of the Dog' and 'Killers of the Flower Moon' are made to win awards, not break records at the box office. This is a significant change from the heyday of the genre."
Kevin Costner, who starred in and directed "Dances with Wolves," which won seven Oscars, including best picture and best director for Costner, is a fan of the genre and understands its popularity.
Throughout his career, he's starred in films like "Silverado," "Wyatt Earp" and "Open Range" before making his first regular television appearance in "Yellowstone."
"Yellowstone," created by Taylor Sheridan and produced in part by Costner, follows the saga of the Dutton family, led by Costner's John Dutton. It co-stars Cole Hauser, Wes Bentley, Luke Grimes and Kelly Reilly as they face a changing landscape and threats to their ranch life.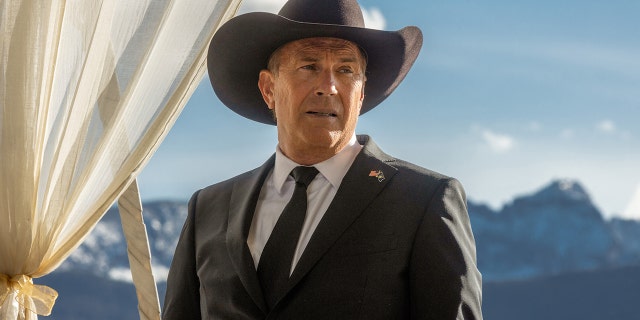 'YELLOWSTONE' EFFECT: KEVIN COSTNER, HARRISON FORD, SYLVESTER STALLONE BRING OLD SCHOOL MALE LEADS BACK TO TV
It first aired in 2018 on the Paramount Network and quickly developed a passionate and dedicated fan base that continues to grow.
When the first half of season 5 debuted last fall, it broke records with 12.1 million live-plus-same day viewers, giving the series its biggest debut yet and making it the top scripted series premiere of 2022.
With that overall level of popularity, the series spawned several spinoffs with big names, like "1923" starring Harrison Ford and Helen Mirren and "1883" starring Sam Elliot, Tim McGraw and Faith Hill.
There are more upcoming series, including "Lawmen: Bass Reeves" with Dennis Quaid and David Oyelowo, "1944," and an untitled Matthew McConaughey series.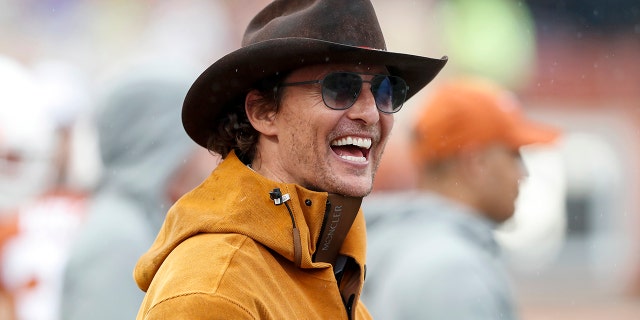 CLICK HERE TO SIGN UP FOR THE ENTERTAINMENT NEWSLETTER
Despite the expansion of the "Yellowstone" universe, Nelson notes there's a significant distinction between the old days and now.
"Numerically speaking, there hasn't been any real uptick in Western films and television programs in recent years," Nelson said. "What has changed is the visibility of what I'd call prestige examples of the genre."
CLICK HERE TO GET THE FOX NEWS APP
"Yellowstone" hasn't seen Emmy nomination love like other Western series, such as "Deadwood," but it's as popular as ever with audiences.
And though the series that helped restart the Western's popularity on TV is coming to an end this summer, between its spinoffs and films like "Killers of the Flower Moon," there are still plenty of Western stories being told.